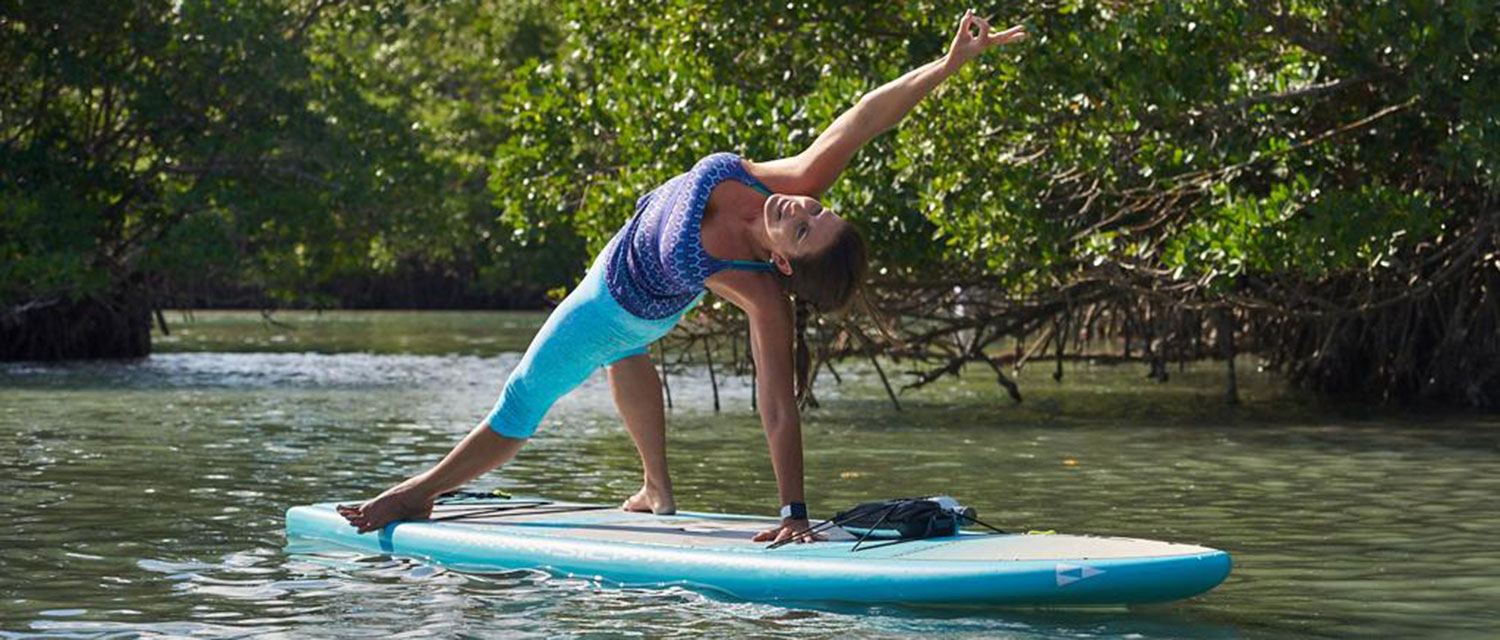 Yoga is the ultimate workout as it incorporates the mind, body, and soul into one practice. Do it atop of a SUP board and you're looking at an additional challenge as well as additional benefits. Getting set up for SUP yoga is simple—we've rounded up everything you need to move your practice from the studio to the water. Namaste.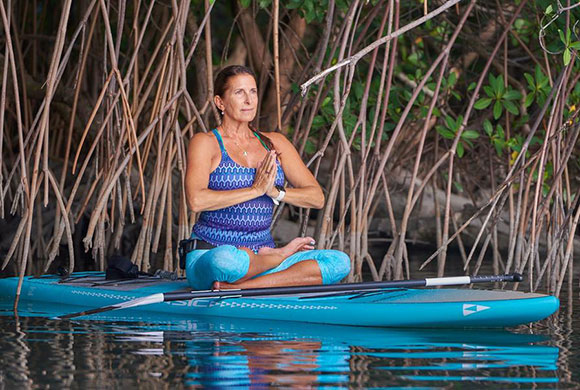 The Benefits of SUP Yoga
Yoga is so good for your health and well-being—doing it atop a paddleboard only increases the benefits. Yoga helps promote mindfulness, increases breath control, calms the mind, is empowering, and allows you to get out and connect with nature. Additionally, it improves balance and flexibility, increases circulation, and is a great core workout.
Selecting a Board
When picking out a board for SUP yoga, you're going to want to look for some specific features. You'll want a board that is super stable—yoga boards tend to be shorter and wider than traditional boards. It's also good to look for a board with attachment points so you can easily stow your gear during your flow. Another important feature is a comfortable deck pad—full deck pads are the most ideal but if the deck pad covers a good portion of the board, it should do the trick.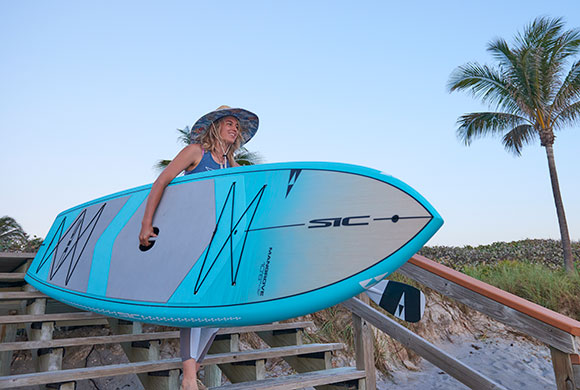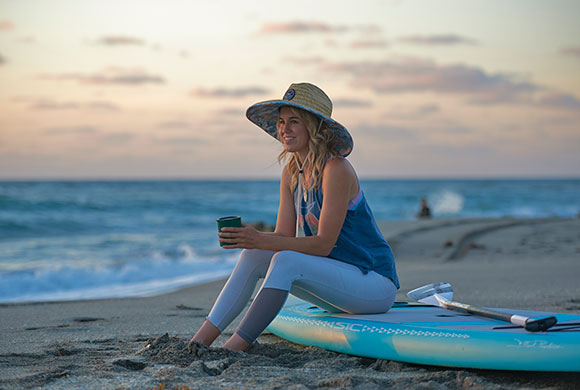 Choose a Calm, Quiet Location
Location is especially important when it comes to SUP yoga. If you attempt to practice in front of your favorite surf break, your downward dog will quickly turn into doggie paddle. When choosing your location, seek out somewhere with calm waters. Save the waves for another day and pick a flat water location—think no waves and low wind. Also, pick somewhere where it's safe to anchor. You don't want to post up in a busy harbor where you'll have to dodge boats the entire time. It's also nice to set up in a quiet location that's free from distractions so you can focus on your practice. Although it's not essential, somewhere scenic is ideal.
Gear to Grab
Aside from your board, you don't need much additional gear to practice SUP yoga. To have the best experience possible, bring a water bottle, a PFD, a leash, a paddle, and an anchor and you should be good to go. Your leash will double as a paddle holder while you practice and the anchor will keep you in place, so you don't have to worry about drifting. It's ideal to wear a swimsuit or non-restrictive clothing, whatever you feel comfortable in.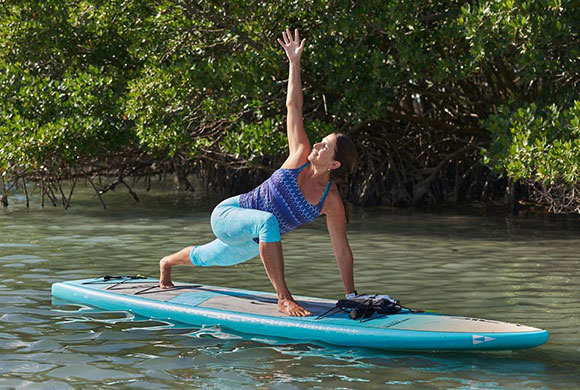 ---
SIC Talk Story
How to setup your board for Yoga
By Julie Roach