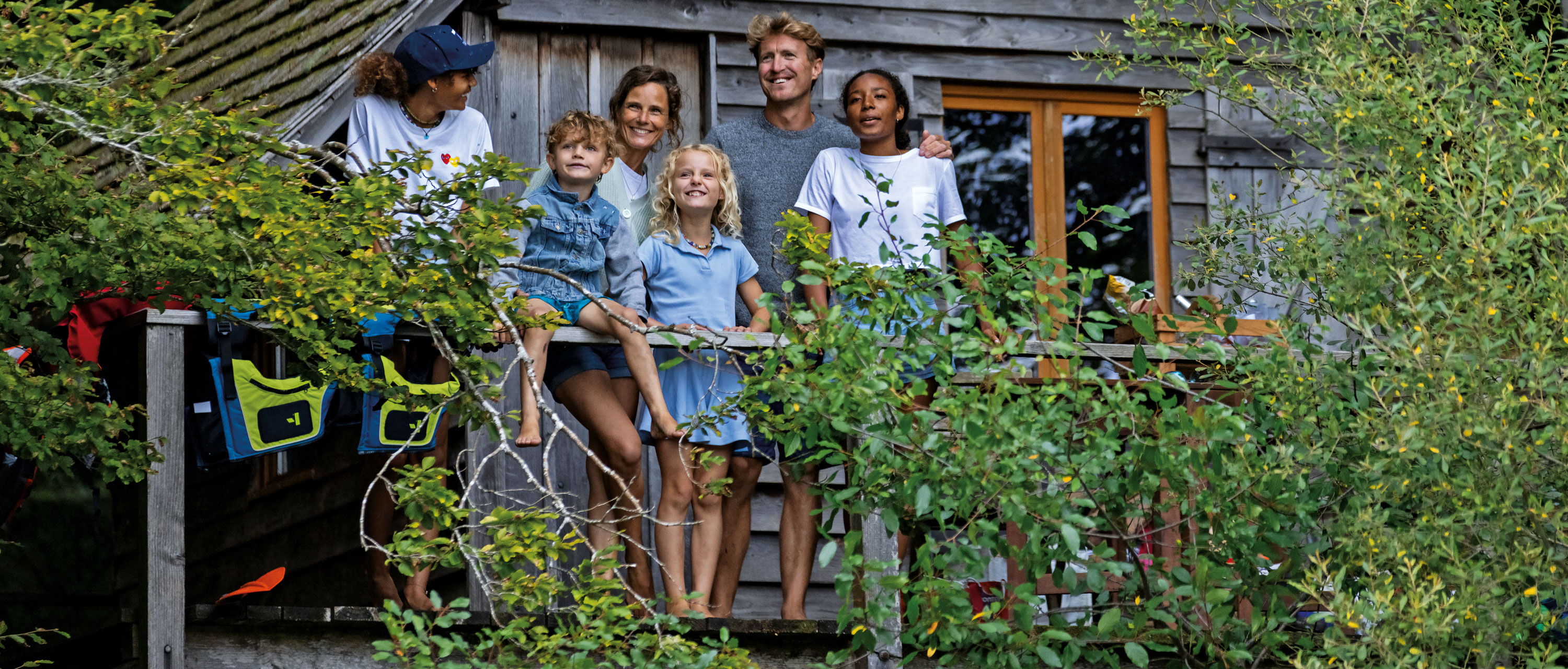 What better than getting away from it all for the weekend with your family and sharing magical moments on the water? As spring approaches and the days begin to lengthen the temperatures become more inviting. And all-around mother nature is waking up, and with it our urge to get outside and join her.
To fully escape the hectic work rhythm and the speed the weeks pass, you need to take some time off. Slow everything down and get away from it all to recharge your batteries. A little family adventure allows you to live in the moment, rather than waiting for your big summer holiday plans to enjoy yourselves! Even if you're not lucky enough to live near the sea, there's nothing to stop you grabbing a few days of nautical fun now and again.
Still not sure? Here are 5 very good reasons for spending a great weekend on the water with your family!
---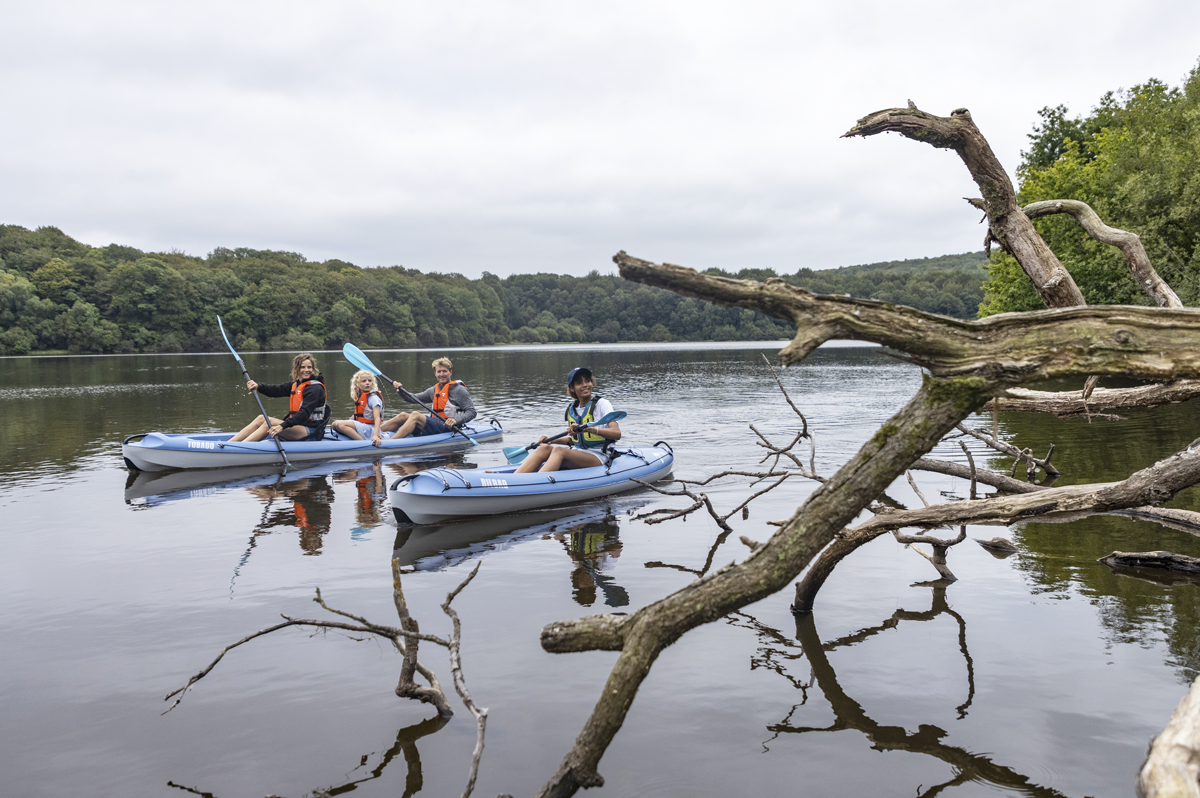 Break up your daily routine
The idea behind getting away for a weekend is to spend time together as a family, to be out in the fresh air and countryside, and to find yourselves again. It's a great opportunity do something different and change the habits of home life. If you're not used to that kind of thing, all the more reason to give yourself a mini holiday sometime! It could be the start of a great new ritual to help you rediscover your family dynamic. You just need to get started.
Change your perspective
It's a fantastic opportunity to share some magical moments and give our children a new way of seeing the magnificent natural world around them. The whole family will love it, whatever their skill level. A total change of orientation and perception, discovering beautiful new locations. A step into timelessness, rediscovering nature, its sounds, its smells, its wildlife…
Adventure at your fingertips
You don't have to drive for hours on end to find a good place to escape to. If you look hard enough you will always find beautiful new places off the beaten track, far from the hustle and bustle of towns and cities, and not far from where you live. A little sheltered beach in an inlet, a lake surrounded by forests, a calm and flat river.
Once you've checked out a few details with the locals, you've checked the weather forecast and you're properly equipped, you're ready to go. All you need is a good picnic (in a watertight container), a supply of drinking water, and you're ready for a big day out and coming back later with a container load of great memories.
Learn a new activity
A kayak is the ideal choice for exploring any stretch of water with your family. TAHE's range of sit-on-tops with their ergonomic backrests guarantee you comfort, stability and manoeuvrability are perfect for touring.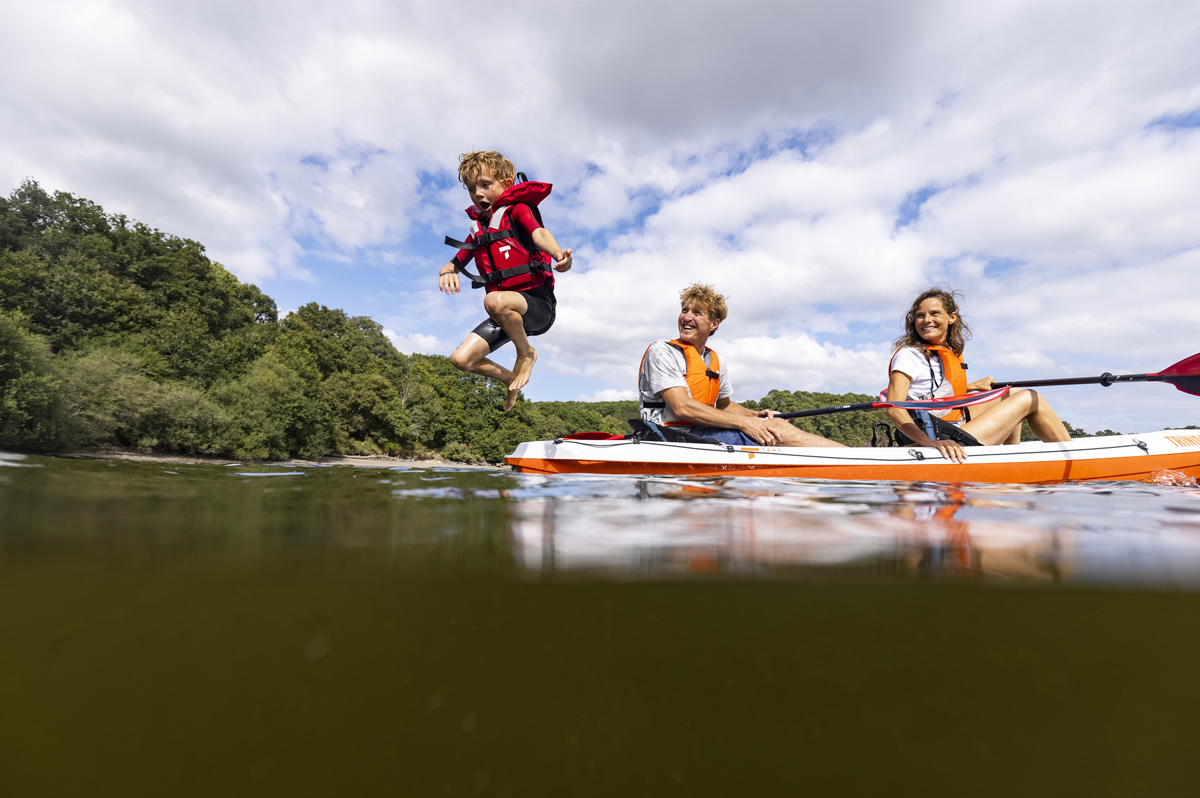 To go somewhere, you just need to coordinate your paddling and keep a good rhythm. Perfect for learning something new all together !
Not just kayaks…
Fancy the view from higher up? You can always go out on a Stand-Up-Paddle board. Looking for more adrenaline? Try windsurfing, surfing, or maybe wingfoil! Whichever one you choose, the most important thing is to get out in the great outdoors, to share special moments and to create memories all together.