National & Youth Development
Athlete Team
The SIC Ohana is global, stretching worldwide from the coast, lakes, and Hawaiian islands in the United States to Europe, Asia, and more. We are proud our team is rich with culture and paddling expertise and we are excited to introduce the 2023 National and Youth Development, Team.
Our National Team consists of paddlers worldwide who represent their country. Foilers, racers, surfers, anglers, and more, you are bound to meet a National SIC team member even in the most remote areas of the world. Our Youth Development Team represents the future of watersports, and SIC is proud to support our young inspiring athletes and adventure seekers. We are betting on our youth, to elevate and redefine paddling, taking the sport to new heights we never thought it could go.
Please welcome our National and Youth Development Team!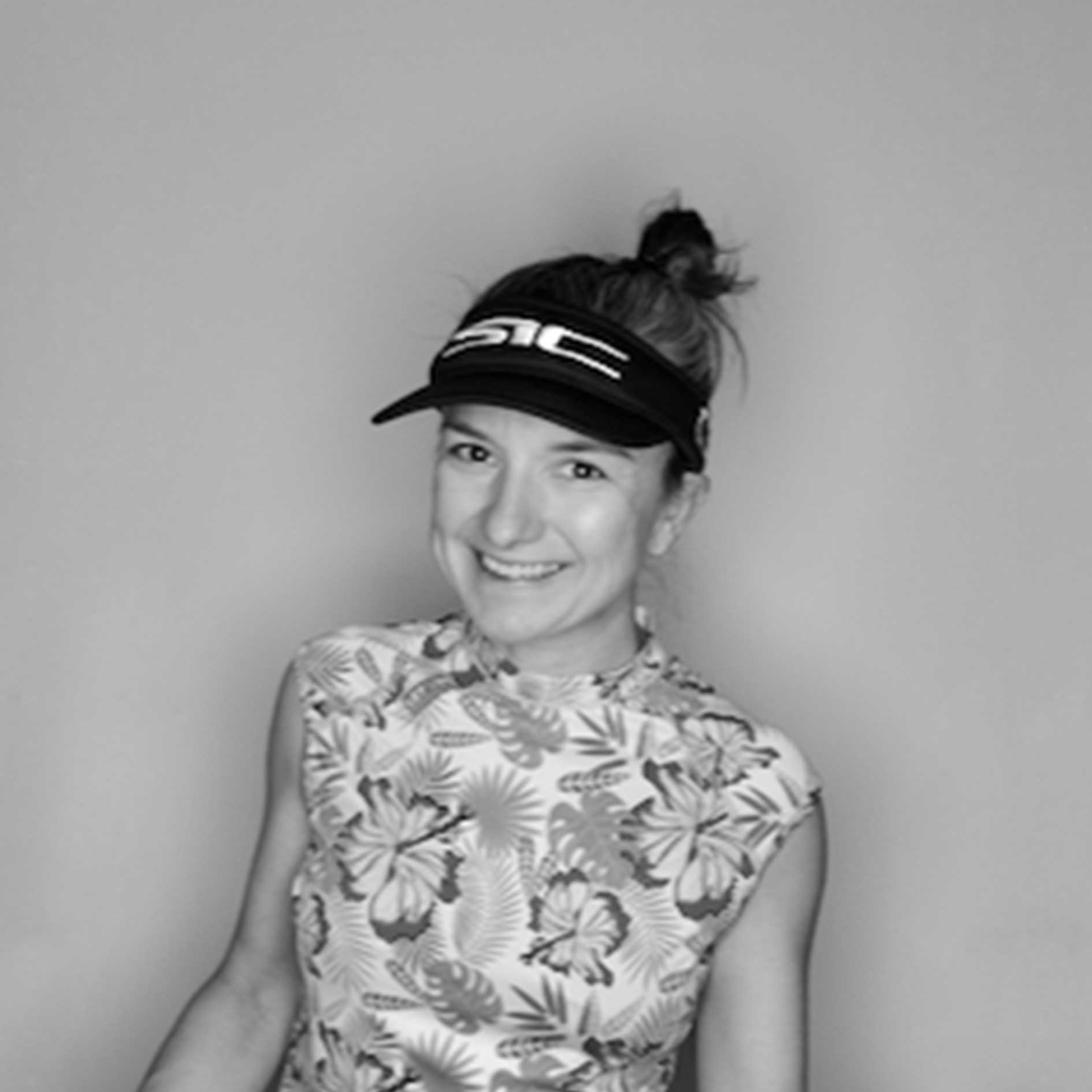 ANDREA KÄMMERER
Andrea Kämmerer lives in Bavaria, surrounded by many lakes. In 2013 she read about SUP in the newspaper and thought it sounded like a great watersport, so she ordered an inflatable board and fell in love with paddling.
Read more
Andrea immediately started studying YouTube videos and working on her paddle technique. In 2015 Andrea won her first race, a 3km Fun Race. From that day on, it was clear that SUP racing is what she wanted to pursue. Her favorite discipline is the long distance and in 2020 Andrea won the German championship master class in Long Distance, Sprint, and Technical.  

When Andrea is not paddling, you will find her on her OC1, mountain bike, or running. In winter, she also enjoys cross-country skiing and snowboarding. Professionally, Andrea works as a manager in the IT department, but paddling is her true passion. Andrea is a certified SUP instructor (GSUPA), Paddlefit ™ instructor LV1&LV2, Fitness trainer B-license, and launched her SUP clothing brand LET'SUP (let-sup.com) in 2015.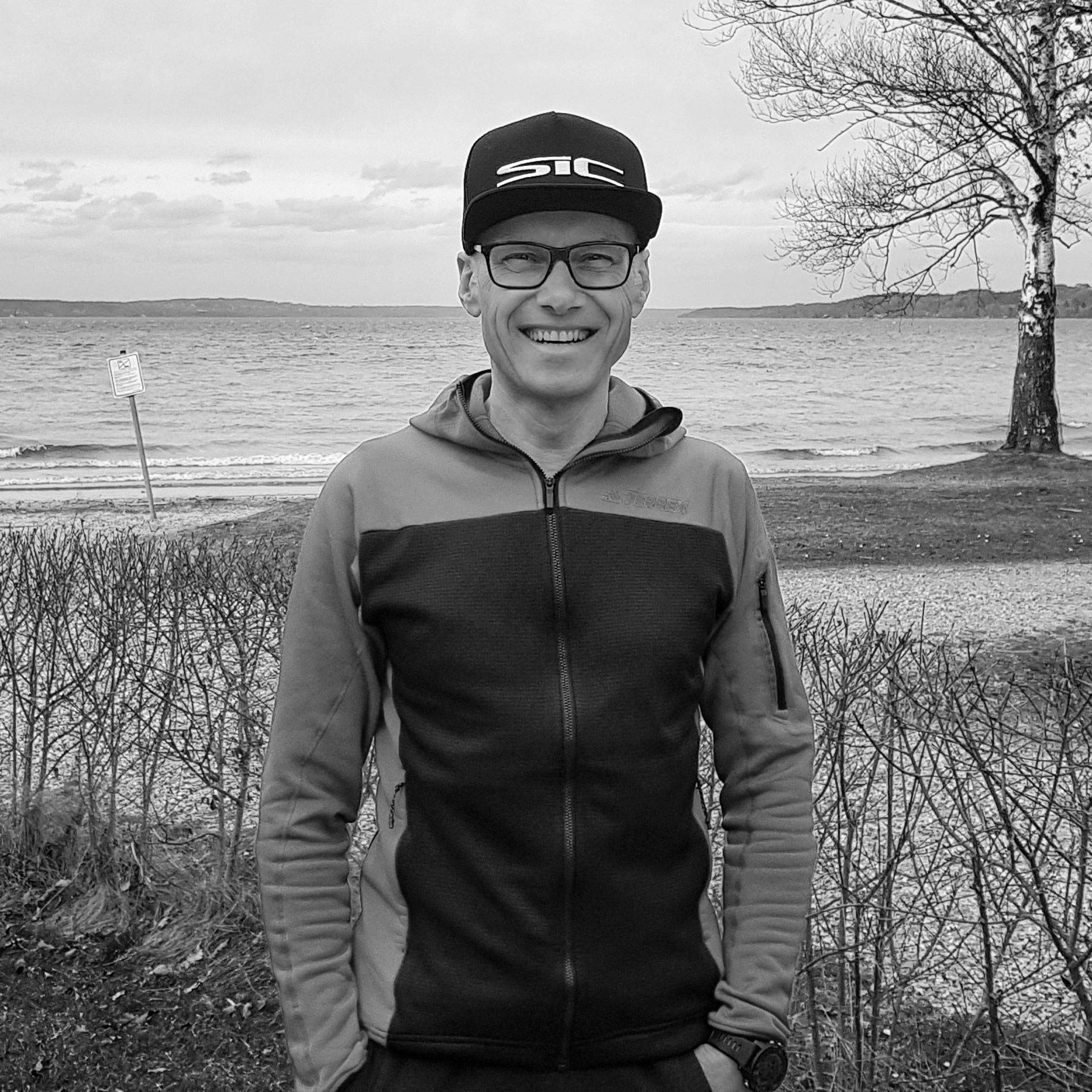 ANDREAS KÄMMERER
Andreas is a skilled SUP athlete and avid SUP racer who has been involved in water sports since 2013, having previously been addicted to windsurfing. He lives in Bavaria, where he enjoys skiing and snowboarding, and his home turf is the picturesque Lake Starnberg south of Munich.
Read more
When he's on vacation, he likes to take a SUP surfing or downwind session in the Mediterranean Sea. As well as being a certified SUP instructor, Andreas is a successful competitive racer with numerous titles to his name, and he also keeps himself fit by participating in cycling, running, and cross-country skiing.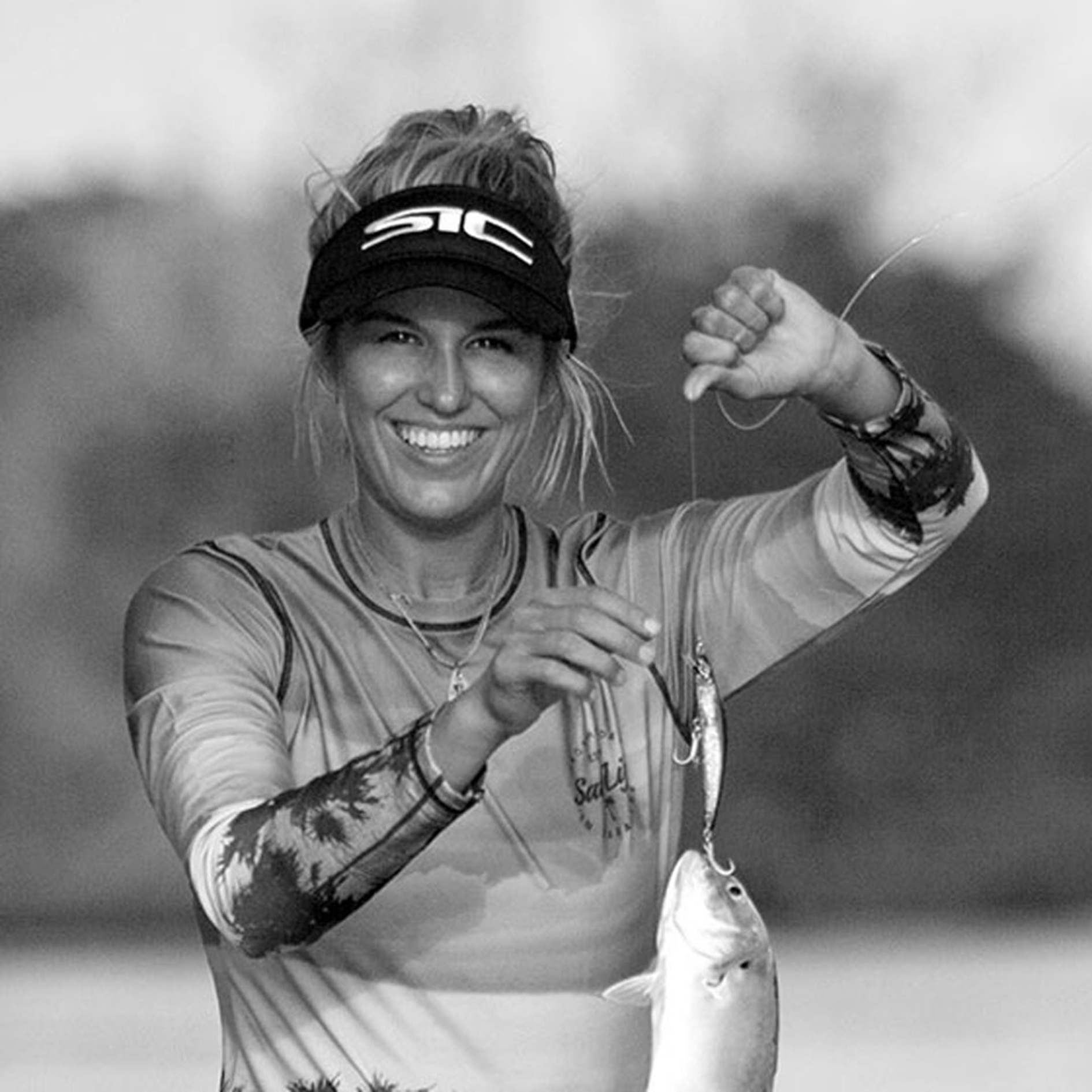 Bri Andrassy caught her first keeper at the age of three on a kid's Mickey Mouse rod and she has been hooked ever since.
Read more
She started paddling to spearfish the South Florida reefs and SUP camp in primitive locations. She later combined her love for paddling with her love for fishing and became an avid SUP angler.

Bri first started SUP fishing by building her own setup on a surf stand-up paddleboard and was soon discovered by BIC SUP one day as she was preparing to paddle out. Bri's love for kayak fishing and now her arsenal consists of offshore kayak fishing, free diving, and paddleboard fishing.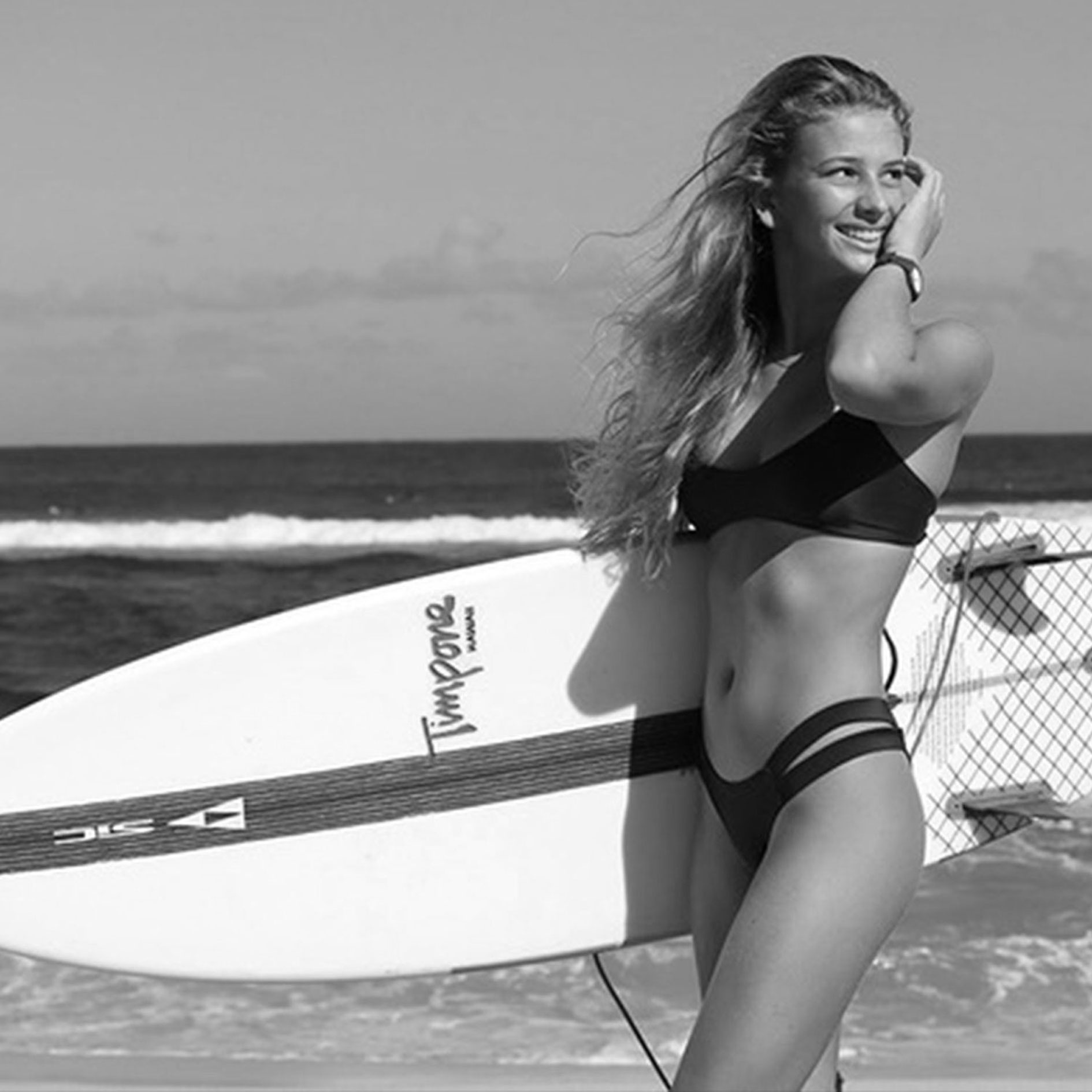 Lou was born in Hawaii but grew up on the road during her parent's travel stories. Avid shortboarder, Lou is following the Hawaii State championships and was the youngest female athlete to surf a wave at Jaw's on the island of Maui at 13.
Read more
She also longboards, stand up paddles and practice stand up Yoga. With her family she travels to the far corners of the globe to find new waves and produce content for her sponsors, TV, film festivals and magazines. Exploring vulnerable isolated places, she uses water sports as an excuse to document environmental challenges worldwide. Attending schools in different countries, she witnesses and shares how other families live. Showing the beauty of the World thru sport, then raising awareness on the danger it faces and focusing on the solutions brought up by individuals. She introduces and personally gets involved in practical initiatives in the sustainable and environmental protection field.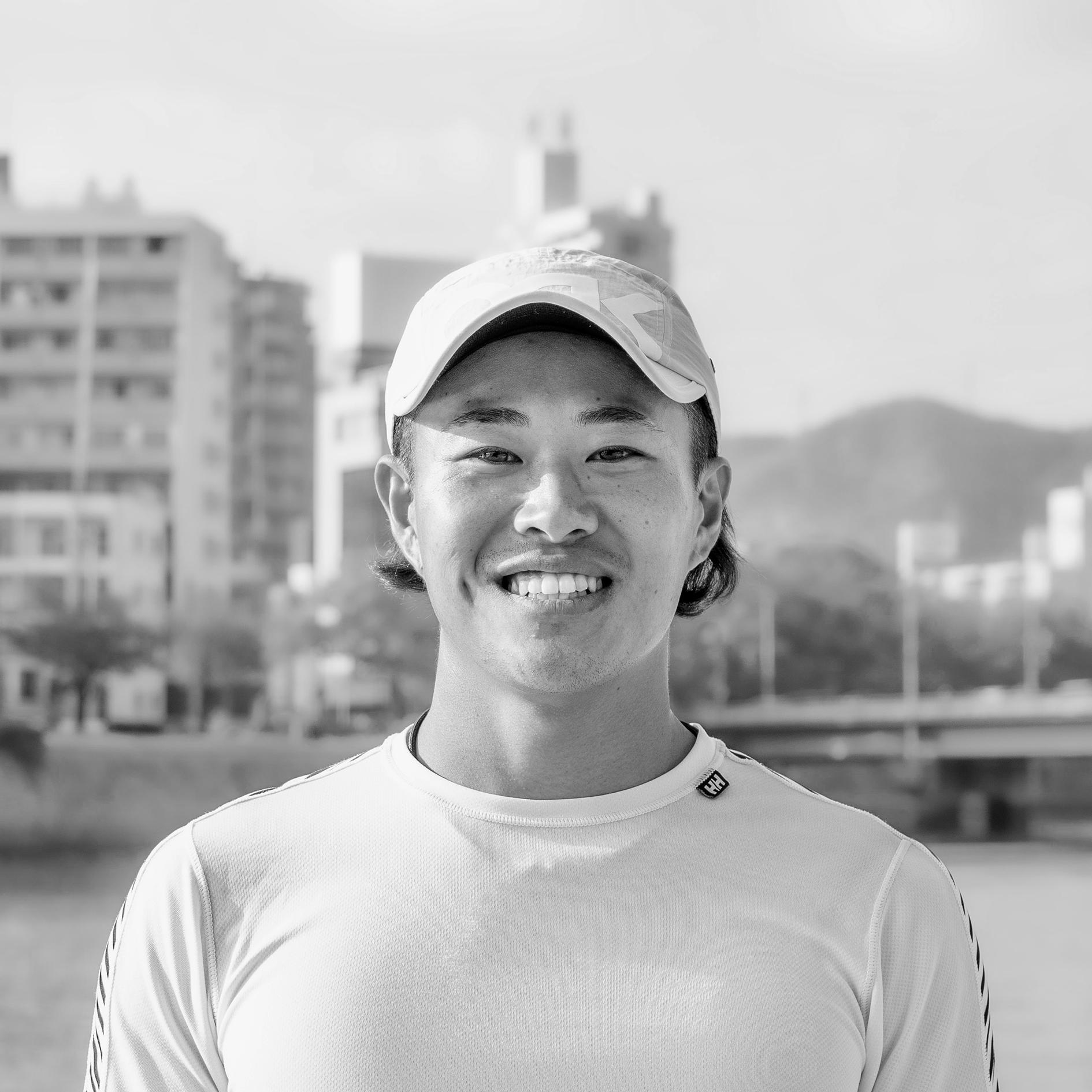 KAZUKI OKAZAKI
Kazuki started sailing in the Lazers class division at 13 years old and continued his sailing passion through college...
Read more
... shortly after, he began windsurfing and SUP racing. Now ranked top ten in Japan, Kazuki is taking on foiling with the goal of becoming the Japanese Kai Lenny one day.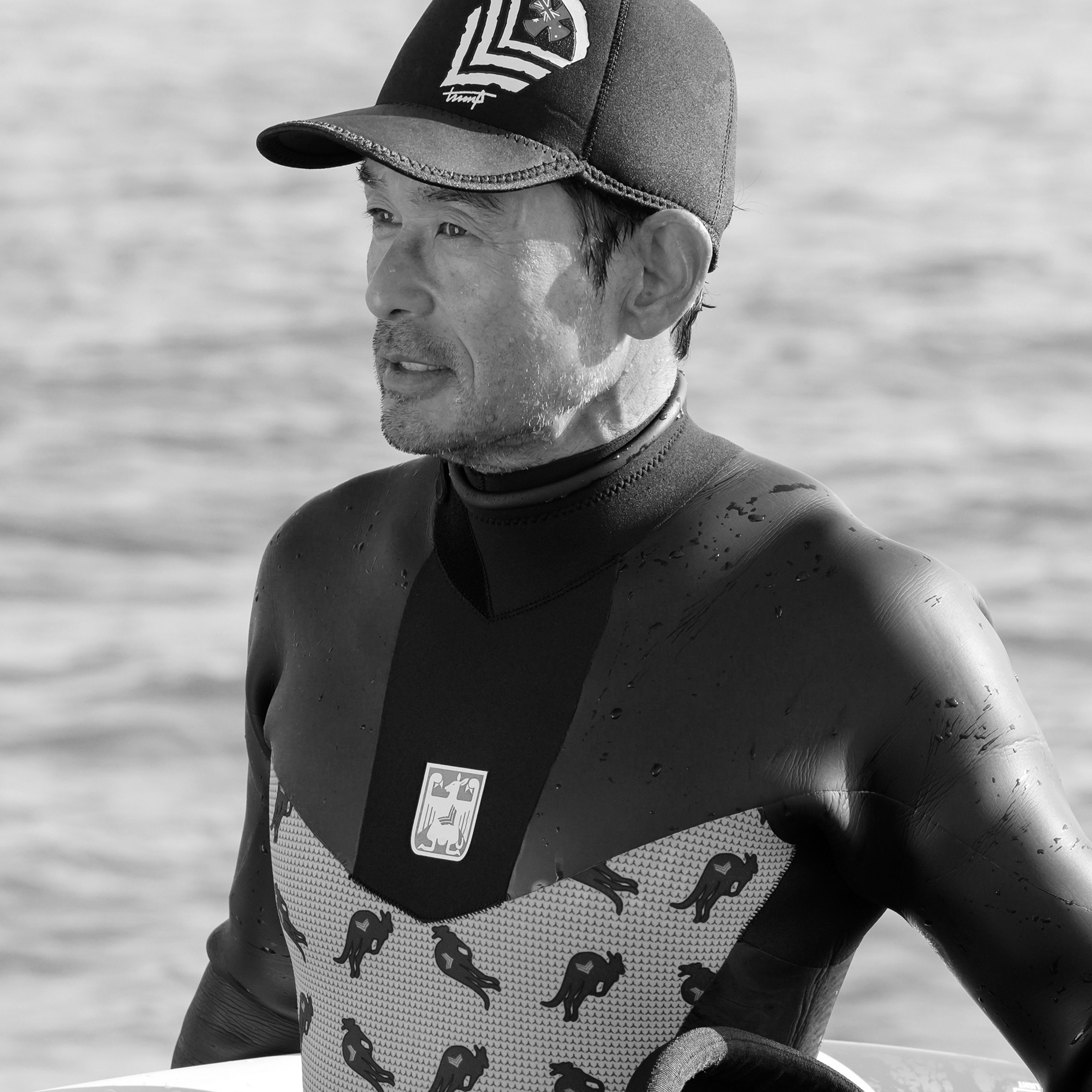 KIYONOBU KANEMITSU
Kiyonobu started his waterman career surfing and expanded to downwind and racing, genuinely living his life out on the water every day...
Read more
... Kiyonobu is the founder of SUP Lovers, a social media site with 10,000 members and growing strong. His goal is to inspire paddlers in Japan.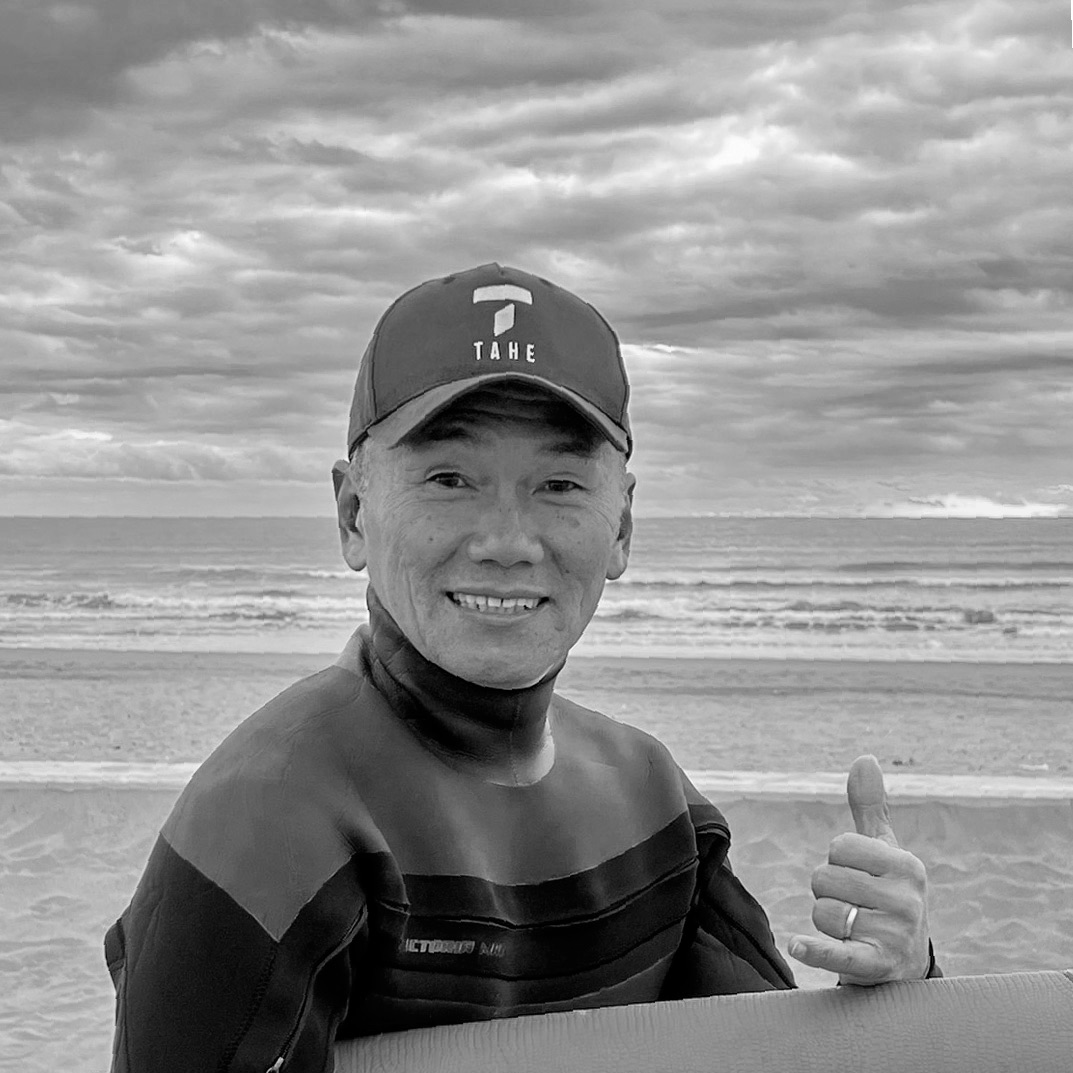 HIDEHIKO FUKUSHIMA
Hidehiko started his watersport journey as a professional wave windsurfer. Living in Omaesaki, a premier wind sports location, gave Hidehiko ample time out on the water to hone his skills...
Read more
... shortly after, he found SUP, SUP surf, race, and foil and is now a well-rounded waterman. You will find Hidehiko at every Japanese SUP event promoting and living the SIC lifestyle.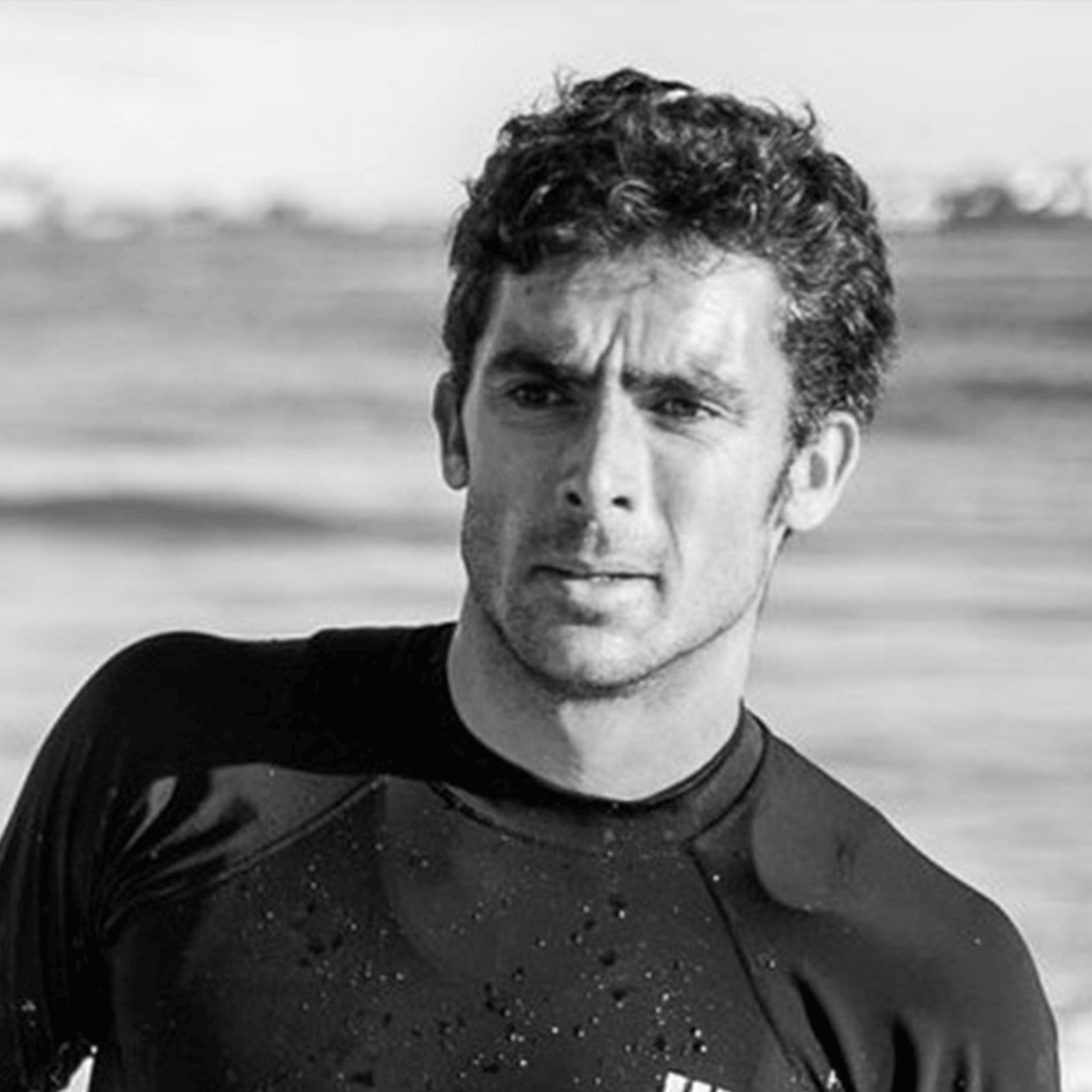 Joseph was born in Brittany, where the sea seemed to cradle him at a young age, and the ocean became more than a passion. It became his job. From eight years old, he followed in his sister's footsteps, getting into competitive sailing.
Read more
His sailing then developed into windsurfing, where he competed professionally for ten years, and in 2009 Joseph became windsurfing World Champion in Brazil. In 2012, Joseph joined the French Junior team, where he continued to compete and was also able to complete his engineering studies. After years of intense activity, Joseph needed a change, and this is when he found paddleboarding.

Today Joseph is one of the top French SUP racers and is always looking for new ways to physically and technically challenge himself. Seeking new challenges on the water helps keep Joseph connected to the sea. Joseph enjoys paddling, windsurfing, sailing, fishing, swimming, and surfing when he can. Living in harmony and balance with the ocean helps to feed him with deep and powerful energy.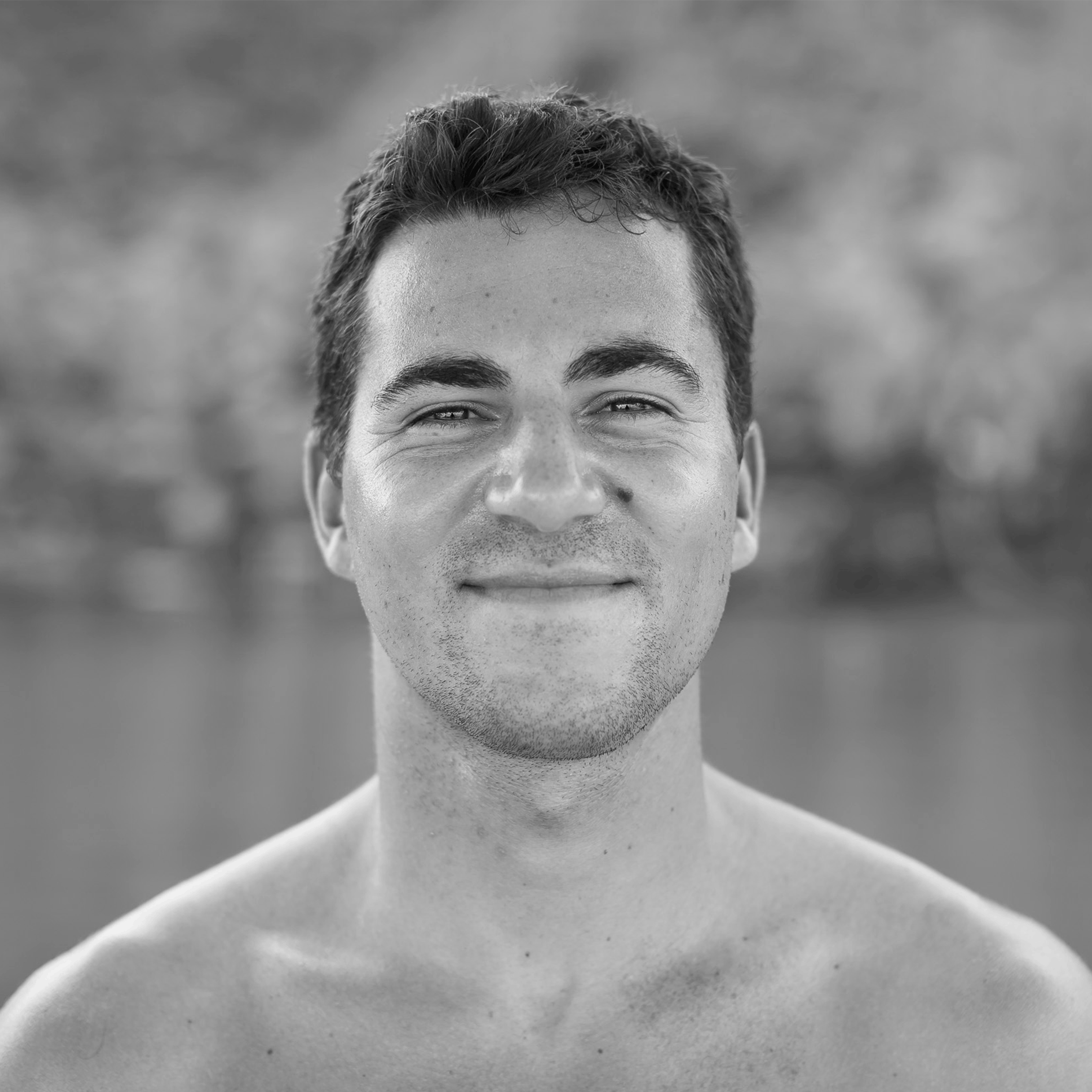 Born in Paris, Jeremy is the son of sport-fanatic parents who gave him every opportunity to try everything he fancied having a go at : tennis, basketball, kung-fu, skiing, snowboarding, mountain bike, athletics….
Read more
He played water polo for a few years with his brother Ludo (dad was coach of the French national team), which was to become his entry to water sports. Teenage Jeremy's first true board sport love was windsurfing.
The emergence of SUP around 2010 saw him paddling his first waves on the Mediterranean during the summer holidays. He quickly recognised it as the perfect solution for getting you on the water when there's no wind for windsurfing. Not long afterwards he (along with brother Ludo) moved his life to his grandfather's house in Marseille to be able to paddle and train as much as possible. The boys spent two years living their new passion, training hard and pushing their limits with typical desire and determination, before entering their first competitions.

This marked the beginning of a big new adventure for Jeremy, first the competitions, then by making trips to new and exotic SUP destinations, as he and his brother joined up with the Euro Tour circuit as well as competing at other international races over the next few years. Jeremy's consistency brought him consistently good results including a win on the Euro Tour. At the same time, with his brother, he was starting to put some cool SUP video projects together.
For the last few years he has been increasingly oriented to these kind of surf trip projects, enjoying the spirit of discovery and new experiences. His summers are often spent coaching and sharing his continuing passion on the beautiful lakes to be found in Switzerland. He continues to participate in various different SUP events, as well as enjoying long training sessions with his brother for the pure joy and fun that is paddle boarding!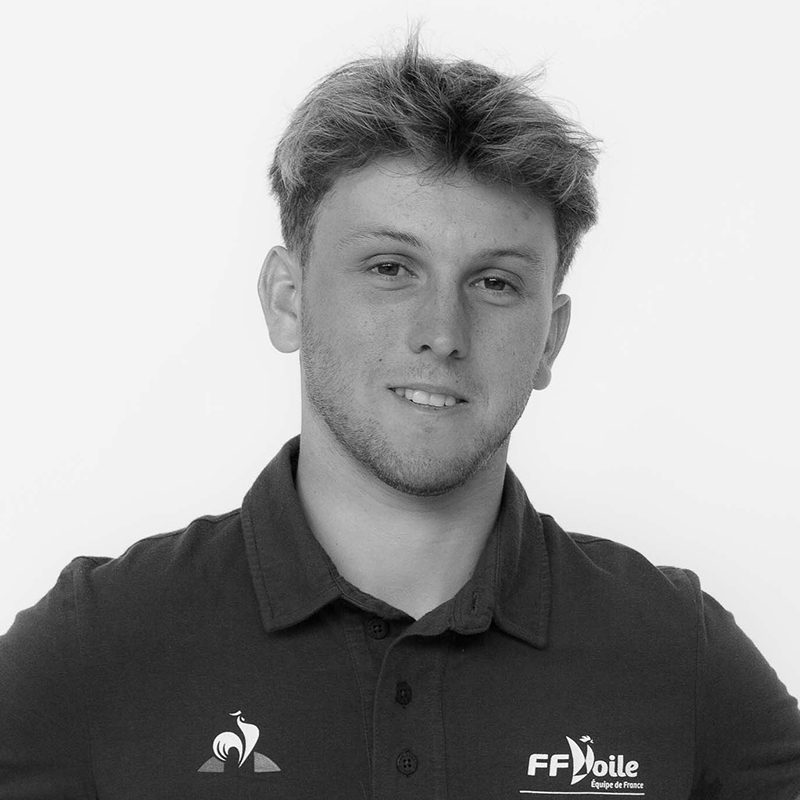 Titouan Pétard is constantly on the move and in the water. He surfs, wing foils, and is a top athlete in Nacra 17, Olympic catamaran. He started off in the open skiff, winning the open tour in 2014 and 2015 and the U-16 world championships in 2016 in Quiberon.
Read more
He then competed with Marion Declef (French open BIC champion) in the Nacra 15 and the pair finished second at the ISAF World Championship in Poland. From there, Titouan started racing the Nacra 17 with foils and alongside Lou Berthomieu and finished third at the Youth World Championships in the 21-age group and third at the Senior World Championship in 2021. In addition to racing, Titouan has a coaching qualification from the ENVSN, a DEJEPS SHN adapted for high level athletes.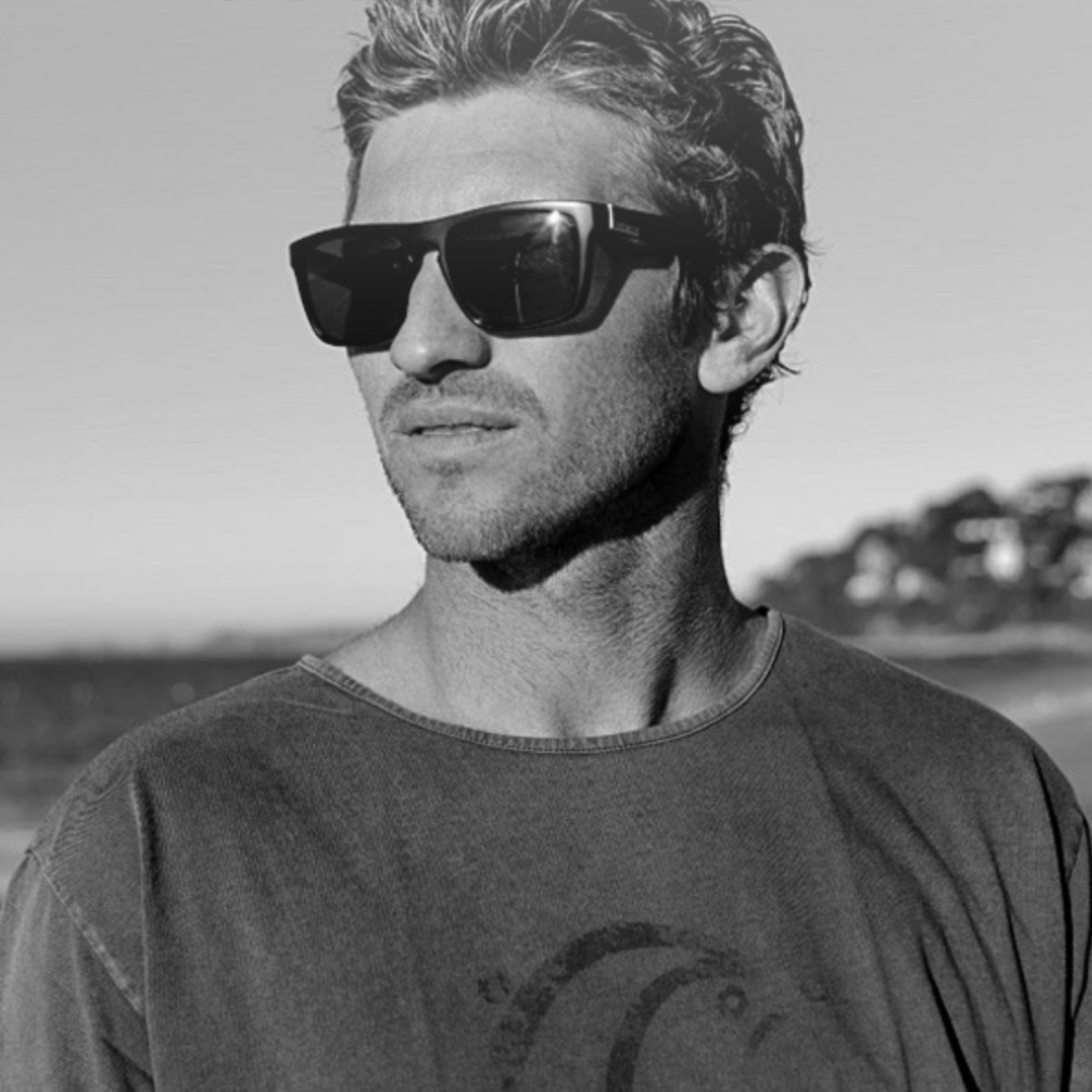 Born into a family of surf enthusiasts, he was taught to surf at a young age by his father, who founded one of the first surf clubs in Brittany in 1990.
Read more
Since then, he has competed regionally, nationally, and internationally on Longboards and SUP surf, earning titles such as French National Champion and European Champion. Alongside their his professional surf career, he created his own surf school, the "PSS," in 2006 to share his love for board sports with others. He has also traveled extensively over the past seven years with his wife and friend, exploring different countries and surf spots and documenting his adventures in publications worldwide.

Joseph was born in Brittany, where the sea seemed to cradle him at a young age, and the ocean became more than a passion. It became his job. From eight years old, he followed in his sister's footsteps, getting into competitive sailing.
Read more
His sailing then developed into windsurfing, where he competed professionally for ten years, and in 2009 Joseph became windsurfing World Champion in Brazil. In 2012, Joseph joined the French Junior team, where he continued to compete and was also able to complete his engineering studies. After years of intense activity, Joseph needed a change, and this is when he found paddleboarding.

Today Joseph is one of the top French SUP racers and is always looking for new ways to physically and technically challenge himself. Seeking new challenges on the water helps keep Joseph connected to the sea. Joseph enjoys paddling, windsurfing, sailing, fishing, swimming, and surfing when he can. Living in harmony and balance with the ocean helps to feed him with deep and powerful energy.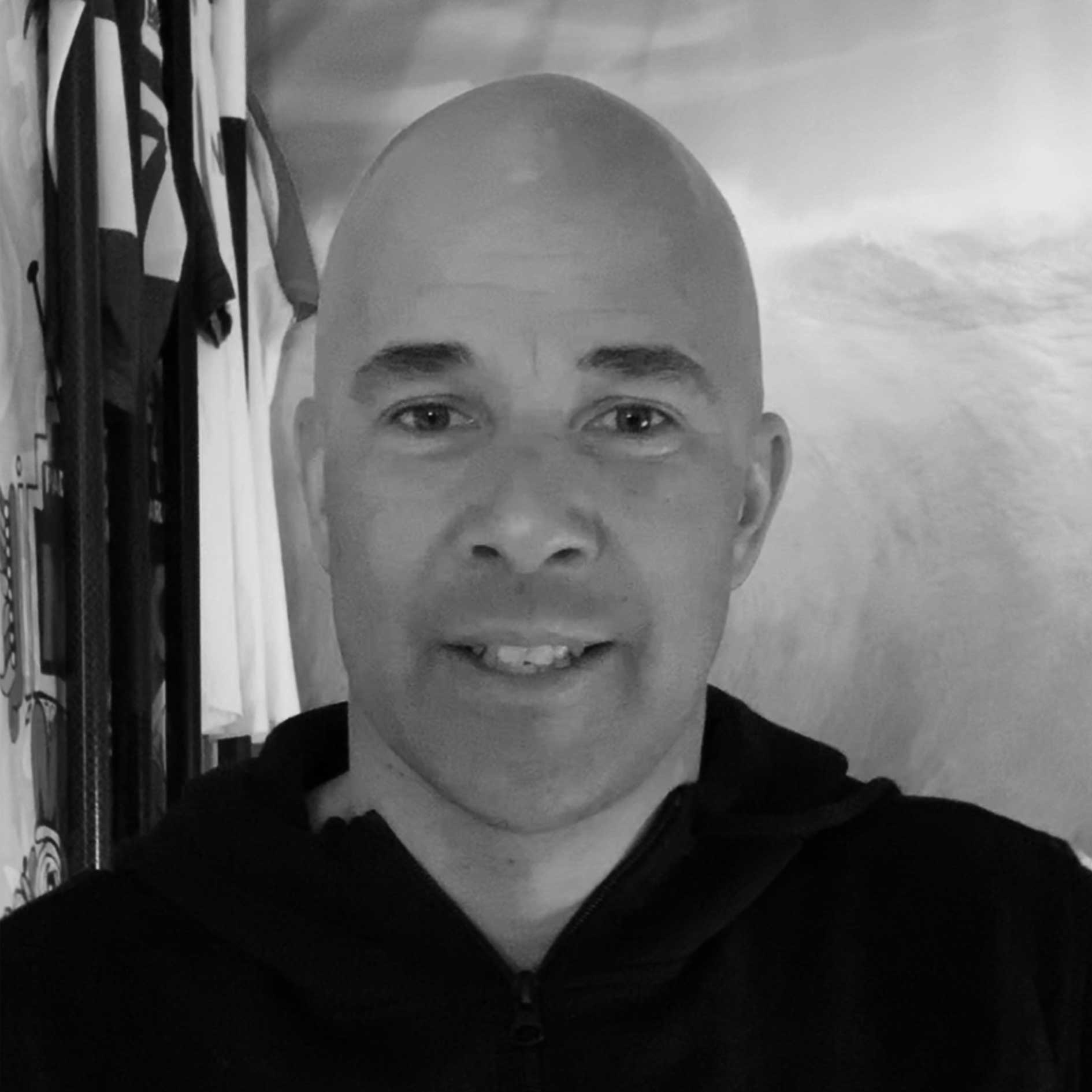 Tommy was born in Hungary, Budapest. At the age of eleven, he moved to Canada when his father, Thomas Sr., canoe Olympic bronze medallist and 4-time world champion, became the Canadian National Sprint Canoe Coach.
Read more
Tommy was already paddling and competing at a national level and wanted to compete in the Olympics. Through his junior years, he captured multiple world titles and world championships. Tommy began racing on the national sprint canoe team when he was a senior, where he was coached by his father to represent Canada at three Olympic games and over ten world championships throughout his career. They have 3 World Championship silver medals and more than a decade of being one of the best. Once Tommy retired from competition, it was natural to follow his father's footsteps again by becoming a coach himself.

SUP was a natural transition for Tommy, and very quickly, he fell in love with it. He felt right at home on the SUP racing scene and was traveling and participating in as many races as he could. Tommy also started a new SUP club in Montreal Called "the Lake SUP Gliders," where he, as the head coach, teaches safety on the water and runs training for the group. Most people who know Tommy would say excitement and paddling flow through his and his family's veins. Paddling is more than a passion... it's bound by water!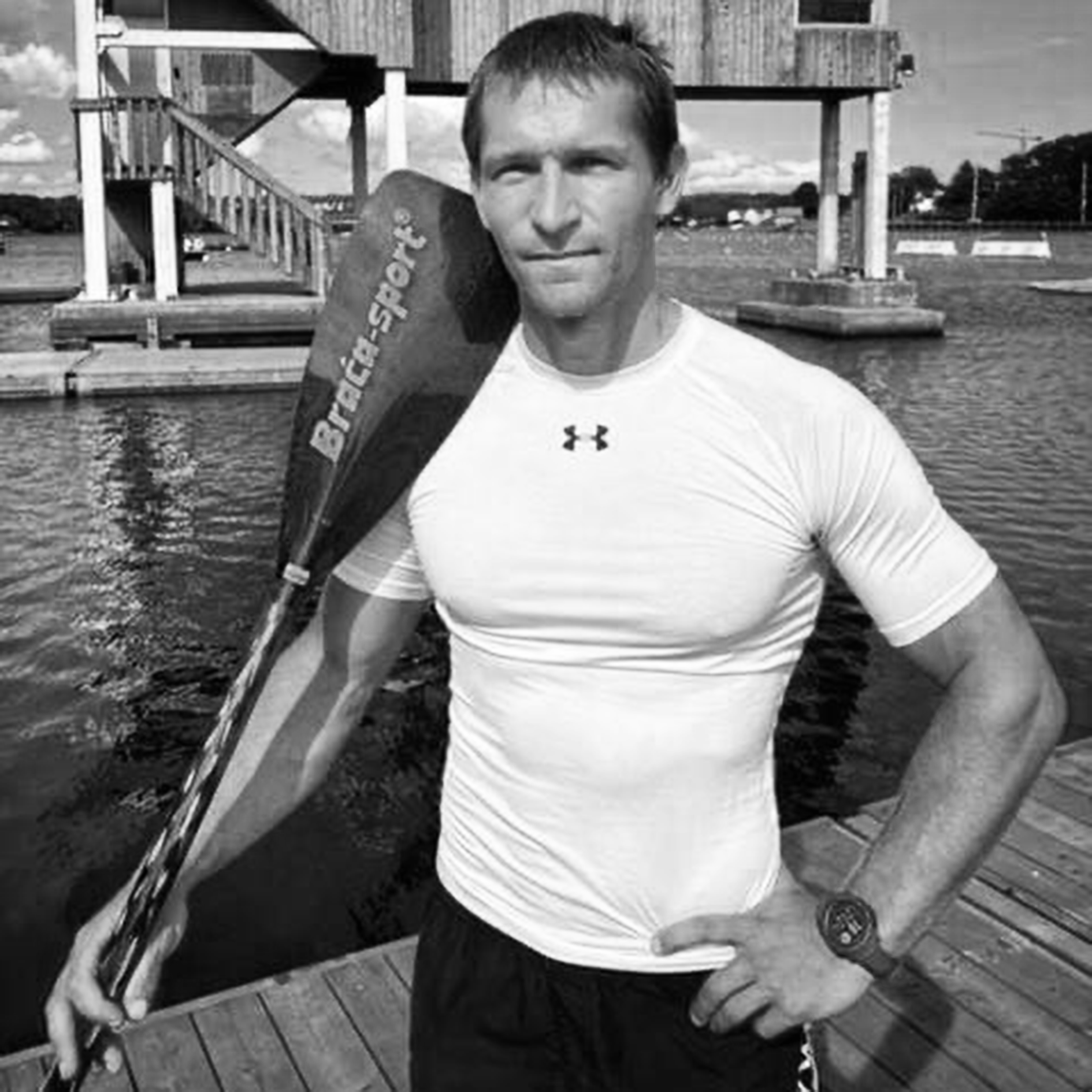 I was born and raised in Budapest, Hungary, and sports have always been a part of my life. At an early age I took up gymnastics, which taught me agility, determination and discipline.
Read more
When I was 12 years old, I started sprint canoeing. My hard work and countless hours training paid off when I was selected to the coveted Hungarian national junior team and later the senior team. As a member of those teams, I won numerous medals at international competitions.

In 2013, my spouse and I moved to Canada and in 2017 I subsequently retired from sprint canoeing. In the summer of 2019, I was introduced to growing sport of SUP racing at a local amateur competition. This was an amazing experience that I immediately knew I wanted to pursue at higher level.

Although the pandemic put my 2020-21 SUP racing plans on hold, it permitted me to confidently advance my SUP expertise and I consistently finished in the top position at races held in Nova Scotia. When racing resumed nationally in 2022, I travelled to the Eastern Canadian SUP Championships, held in Oakville, Ont. I finished 3rd at my first national competition. I am really excited to race internationally and see what I can do.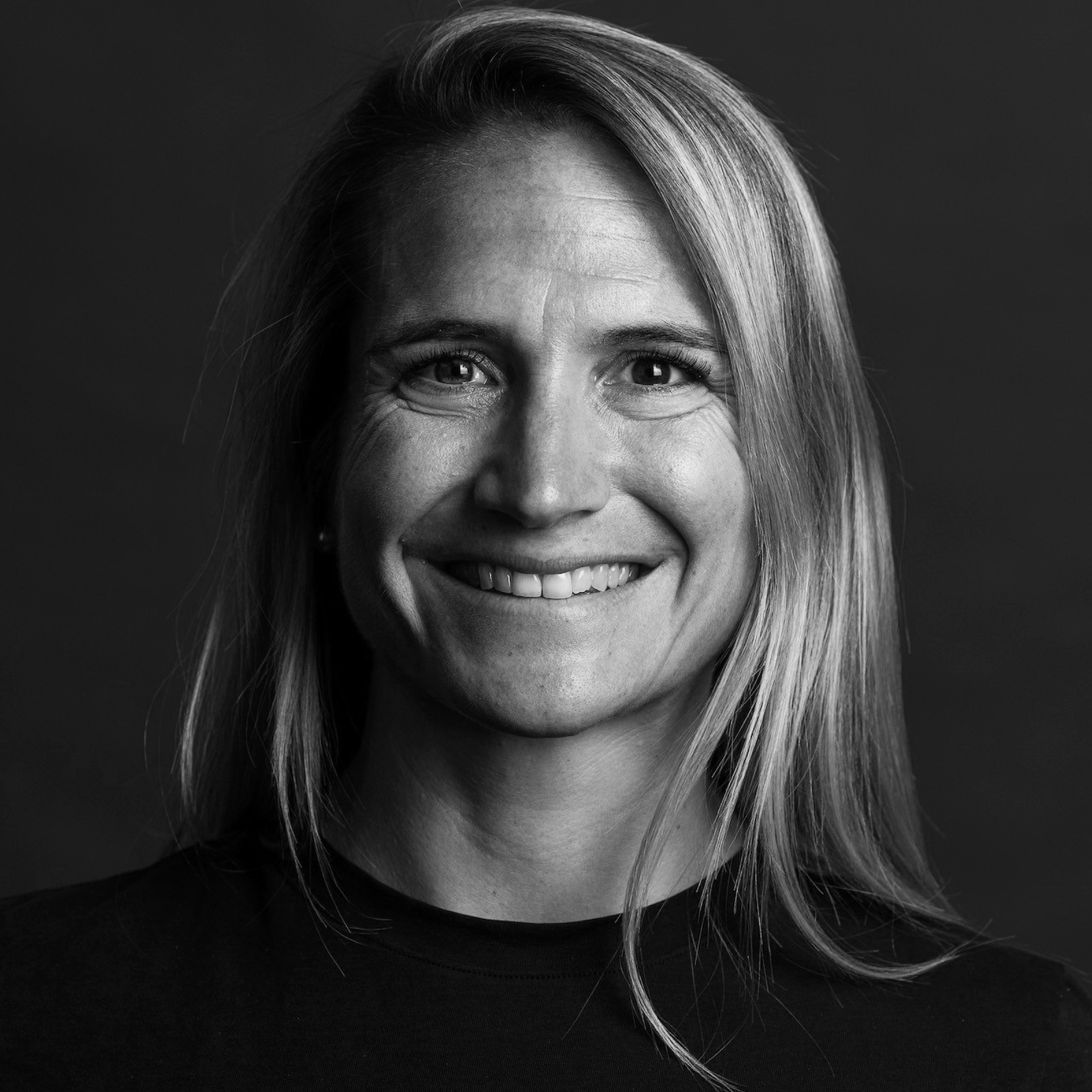 Emilie Fournel, his seasoned athlete and a three-time Olympian in sprint kayaking. With her background in competitive paddling and her unwavering determination, she brings racing experience and her water skills to every SUP races she enters.
Read more
Her transition to SUP marks an exciting new chapter in her career, as she aims to continue bring as many people as possible on the water with her and aspire to be a role model for aspiring athletes of all ages.

Émilie currently sits on the international SUP Commission for the International canoe federation and is a certified SUP official. You can find her on the water racing or on the shore helping race organizers run fair and exciting events!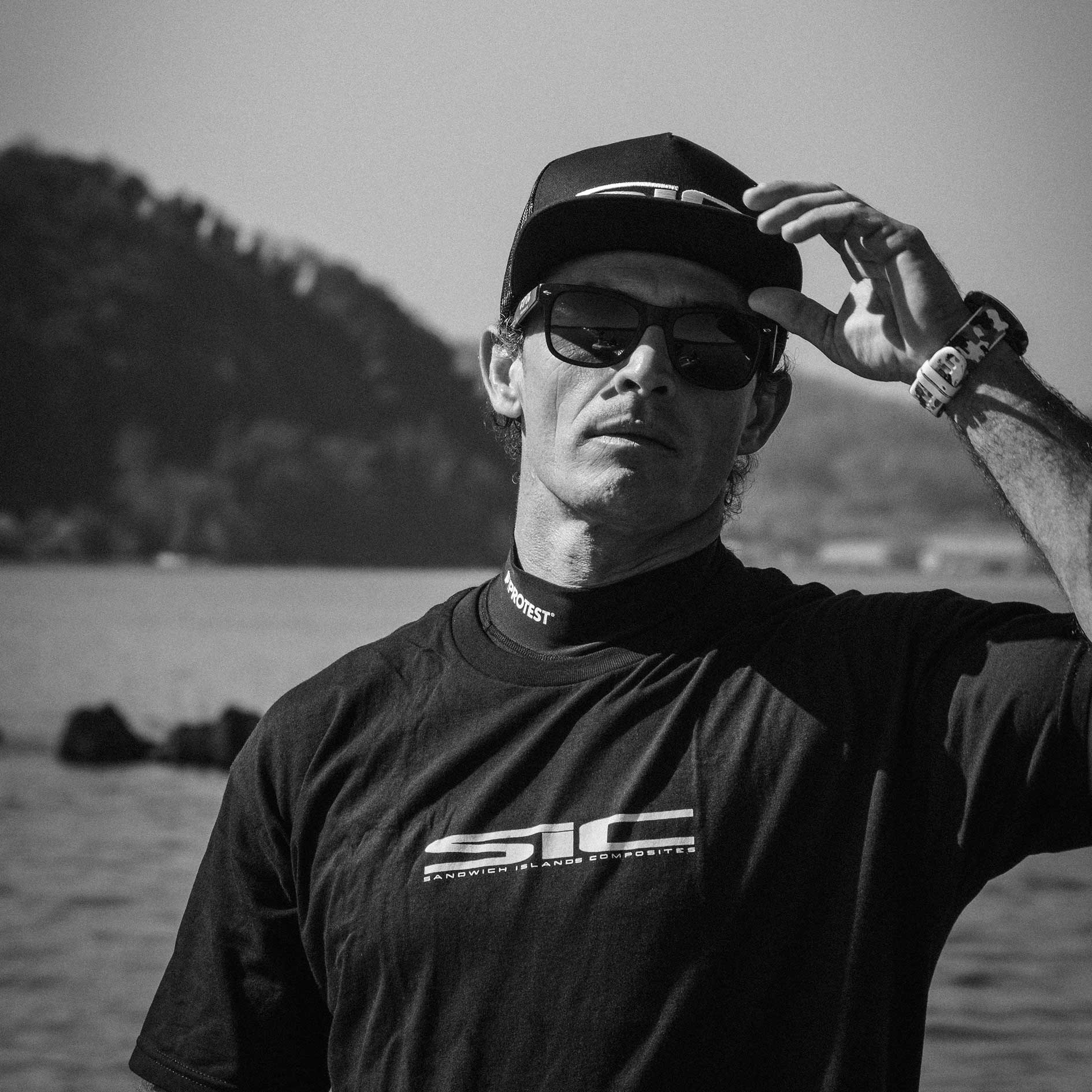 GIORDANO BRUNO CAPPARELLA
Giordano was born in Rome and studied at an art school. He grew up with his father who founded a sailing club called Sporting Club Sabazia, which is where he spent every summer learning and practicing windsurfing, canoeing, sailing, and much more.
Read more
After a motorcycle accident at the age of 18, he decided to dedicate his life to watersports. He worked hard through rehab and was able to start SUP practice slowly but surely, helping him become strong enough to compete.

Giordano says, "Sports saved my life!".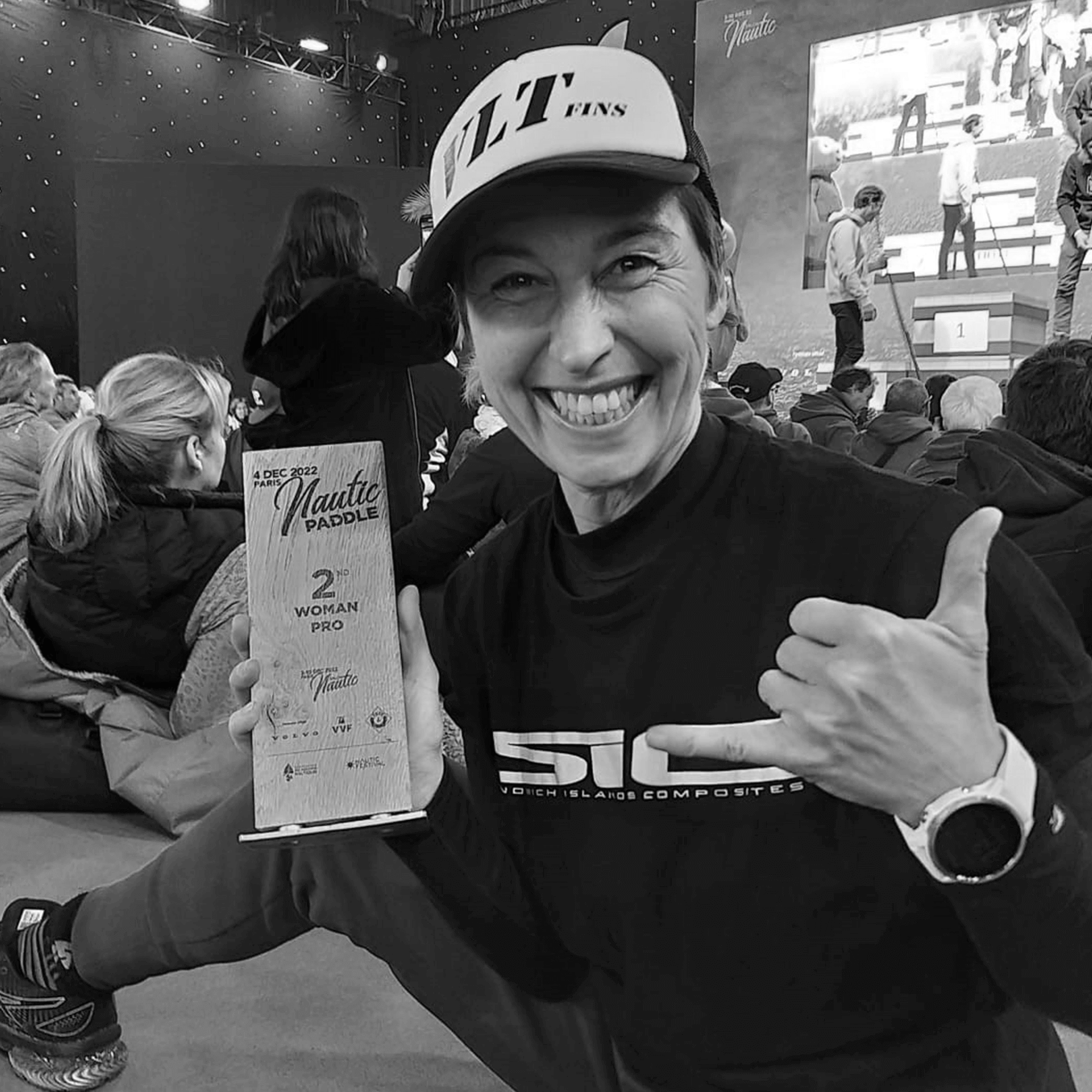 Sara was born in Savona, Italy in 1971. She began artistic gymnastics at the age of 4 and continued at a competitive level until the age of 18. She became a gymnastics and aerobics instructor (national level from 1992 to 2003), a national gymnastics judge, pilates instructor, and a music instructor (step, toning).
Read more
As a young girl, she grew up by the sea and went fishing on a rowing boat with her father, so she has always known how to steer a boat at sea. From artistic disciplines she switched to Polynesian canoeing and joined the Italian women's national Dragon Boat team (from 2003 to 2006), taking part in the world and European championships. She participated in two Polynesian canoe world championships as the Italian national team (2012 Calgary Canada, 2016 Rio de Janeiro Brazil). In 2012 she began to see the first SUPs in Ligurian waters and decided to switch from Polynesian canoeing to SUP. The first competitions began in 2014. After obtaining victories in the national field, she starts competing in Europe achieving excellent results and victories in the Alpine Lake Tour (France).

She becomes SUP instructor in 2018 carrying out promotional activities in the youth sector with the SUP TEAM SAVONA school in which she also teaches other activities: SUP Pilates, Pilates and Toning. In 2021, she participates in the ICF World Championships in Balaton (Hungary): two silver medals (sprint and long distance) and a fifth place in the technical race. In 2022 ICF World Championships in Gdynia (Poland): two fifth places (sprint and long distance) and a sixth place in the technical race. In Paris Nautic Paddle 2022 she took home an excellent second place.
UNITED KINGDOM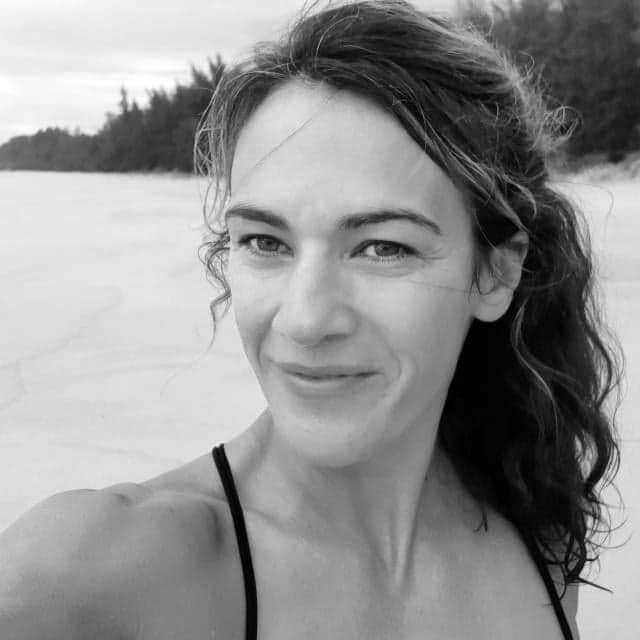 Ginnie is a SUP racer from the UK, based in the beautiful coastal county of Cornwall England. As a full-time working mother to 3 sons, Ginnie discovered paddling a little later in life, but this didn't stop her from representing Great Britain...
Read more
... at the European Championships in 2017 and the ISA Worlds in 2018! Standup Paddling came to her when she needed it and has added so much joy, health, and adventure to her life and family.

Ginnie first tried a SIC board at the Pacific Paddle Games in 2018 and fell in love with the brand, its ethos, and its people. She enjoys racing both domestically and internationally, but her favorite way to paddle is down winding many of the incredible and challenging stretches of England's coastline.

This summer, Ginnie plans to open a SUP school for lessons and adventure tours, sharing her passion for paddleboarding with the community surrounding her.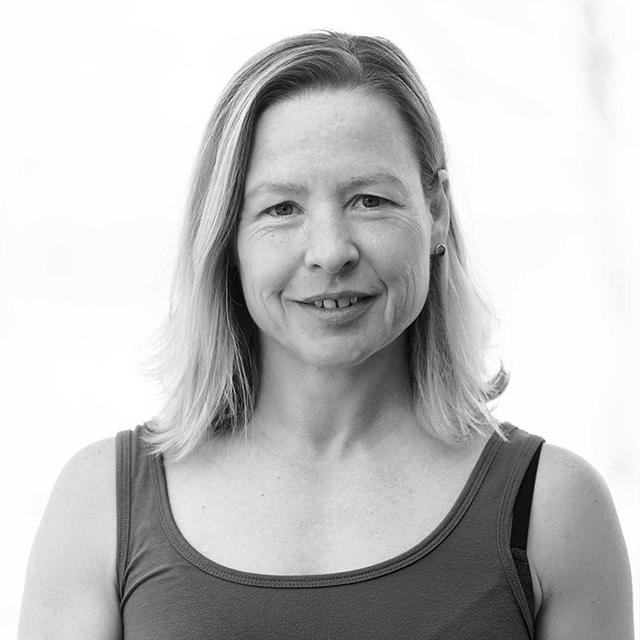 Siri Schubert is a passionate SUP, and surf, ski paddler. As a 5x Molokai2Oahu (SUP) finisher, she loves open water and exciting downwind runs in Hawaii, Greece, Portugal, the Columbia River Gorge, and in the Spanish downwind hotspot Tarifa.
Read more
Siri combines her passion for traveling with her enthusiasm for watersports and has competed in races in Hawaii, the Netherlands (3x SUP 11 City), California, Oregon, Spain, France, Great Britain, China, and Switzerland where she lives. She is a certified fitness and transformation life coach as well as an accredited SUP instructor.

For her outdoor guide certification, she focuses on leadership and environmental protection in the forest, alpine, snow, and water environments. When Siri is not on the water or out in nature, she works as a science and business writer, using her MBA and her journalistic training. She also loves video and film and has worked on several documentaries. She is happiest when both worlds meet and she gets to make videos or write about nature, paddling, and fitness. Her articles and videos have been published in SUP International, SUP Magazine, on TotalSUP, in Scientific American Mind, and many others.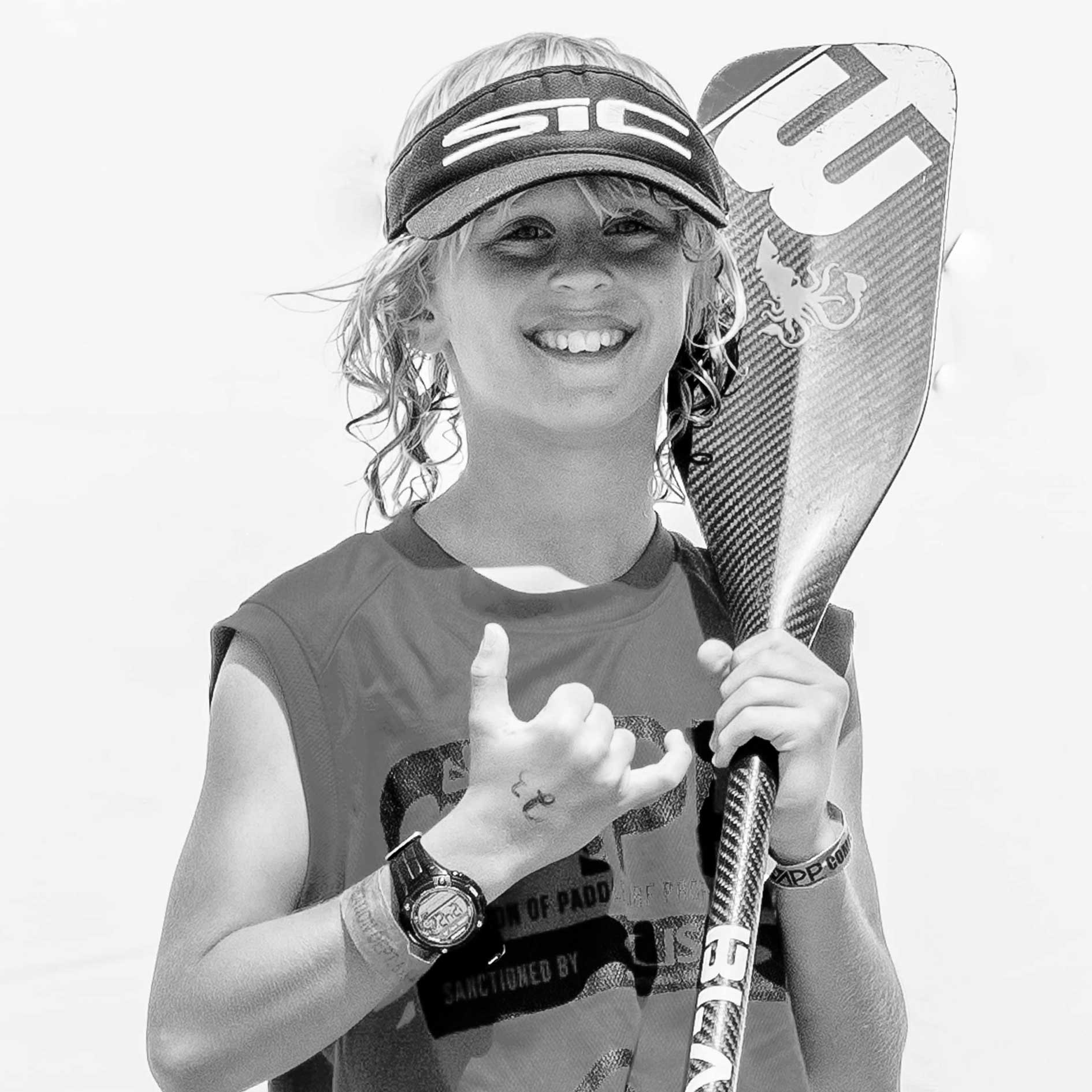 JAMESON ROEBER
You can catch Jameson Roeber paddling out of his hometown, Port Jefferson on the North Shore of Long Island, New York. Jameson has a strong love and connection to the water.
Read more
He started paddling at the age of four when he took his mother's board and paddled off.

Since winning his first grom race at age five, he is now racing nationally, including winning or placing at The Pacific Paddle Games, The Gorge Paddle Challenge, The Carolina Cup, The NY APP, and many other races. Jameson also loves SUP surf, Foil, and prone. Although he enjoys racing, he loves helping others. Jameson has found a way to blend his love for the Ocean with his Love for Animals.

In 2020, he sponsored an organization called Kids Paddle and SUP Pup division for Paddle for The Cure, based out of NY in efforts to cure Breast Cancer. Jameson looks forward to growing as a Waterman and passing on his love for paddling to others.

It's pretty simple, he says, "Grab a Board, grab a paddle and go for it!"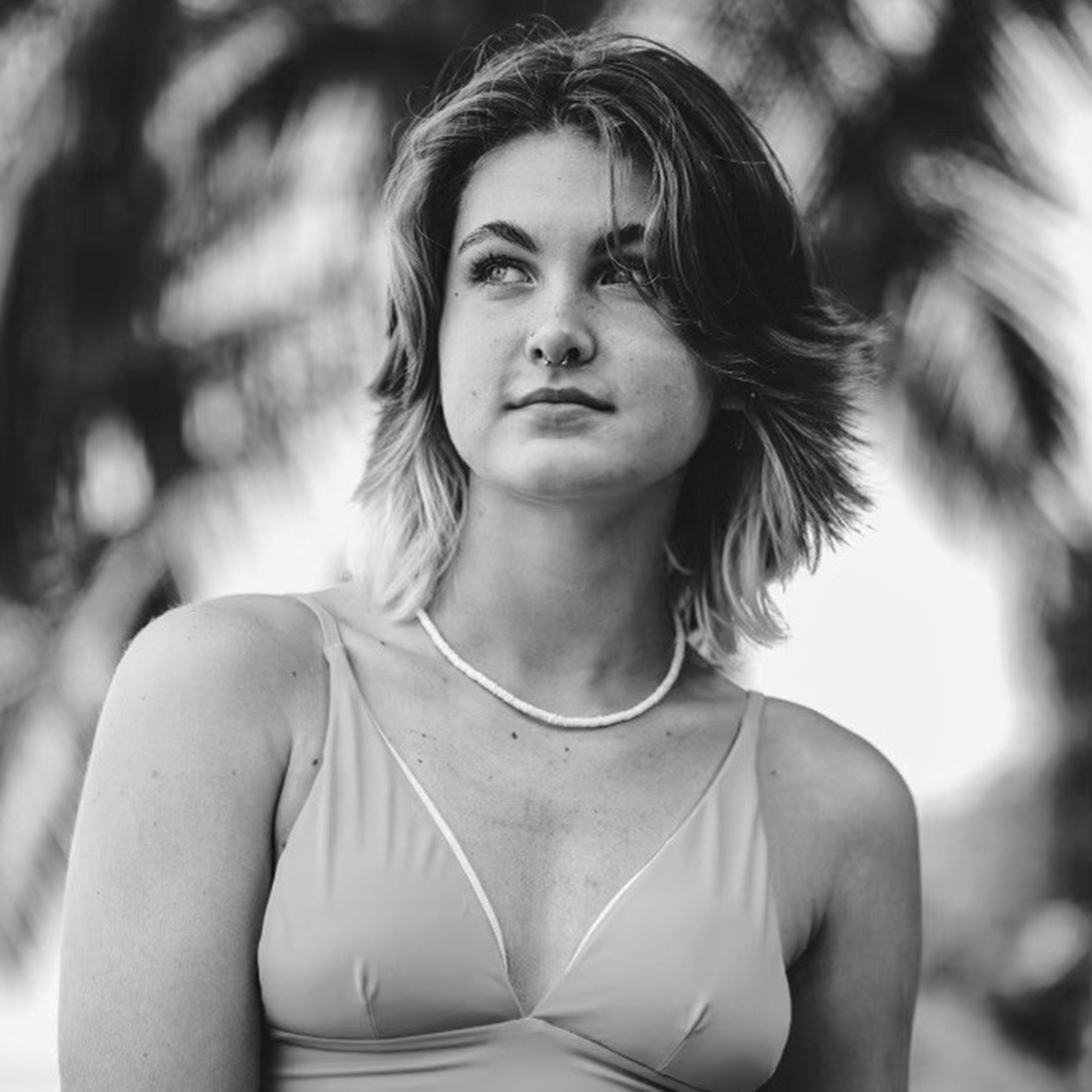 ALEX OSTROWSKI
Alex Ostrowski was just six years old when she moved from the mountains of Park City, Utah, to the beaches of Sayulita, México.
Read more
It was here as she grew up watching the best SUP paddlers in México surf, race, and train just down the street at her local beach. Now 17, Alex began paddling at age 11, learning to race from 2015 ISA Silver medalist "Bicho" Jimenez, and top pro racer Shelby Taylor Jimenez. She now continues to train under former México National Champion Fernando Amaral Lorenzo, as part of the Sayulita Sup Society.

She is an alumni of the Sayulita JR SUP Team and continues to train under México National Champion, Fernando Amaral Lorenzo. When she is not on her 14' RS she can be found jumping horses with her equestrian team, video editing or keeping up with her school work online.

When she is not on her 14' RS, she can be found jumping horses with her equestrian team, taking photos, or keeping up with her schoolwork online. Her first race outside México was at the 2017 Pacific Paddle Games, and she has gone on to compete at The SIC Gorge Paddle Challenge and The Carolina Cup.

She is the two-time champion of the Juegos Nacionales Conade and is the 2022 Mexican Women's National Champion. Alex's passion for SUP racing has presented opportunities to travel and meet new people worldwide. Through these experiences, she has become a more well-rounded individual. She is super excited to represent junior SUP racers and México on the SIC Youth Development Team.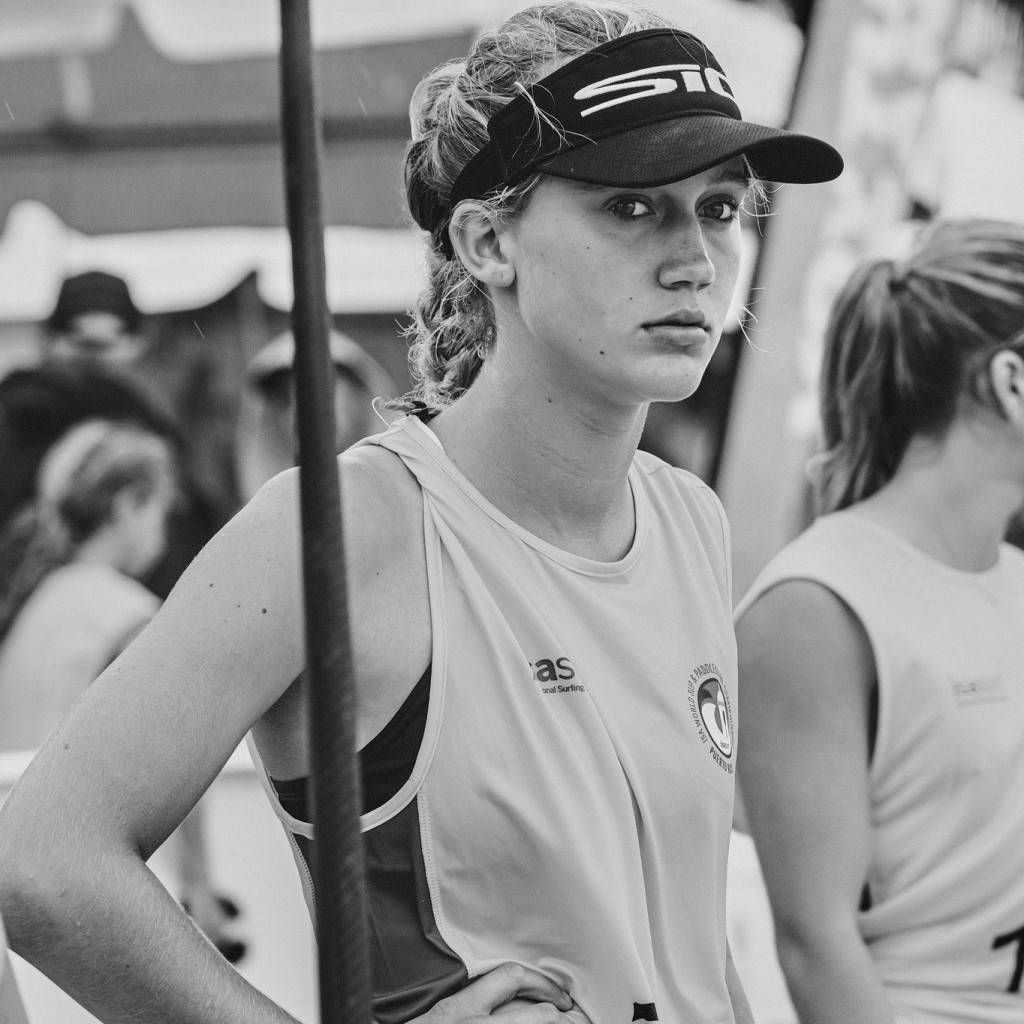 SORYN PRESTON
Soryn Preston was born and raised in Long Beach, California, where she currently resides. Soryn's passion for stand up paddling came from her love of the beach and playing on her uncle's SUP boards.
Read more
On her 7th birthday she received her first race board and has been obsessed with the sport ever since. Soryn was born to a family of athletes and draws a lot of inspiration from her dad who was her first coach. Her inspiration also comes from her local mentors Danny Ching and Candice Appleby.

Soryn shares her passion by encouraging young girls to do big things and by mentoring young athletes in water sports. She is coached by the renowned Mike Eisert of The Paddle Academy in Dana Point, CA. She also crosstrains at home with weights and conditioning.

In her 6 years of competition in over 100 races, she has placed first or podiumed in big races like Pacific Paddle Games, Gorge Paddle Challenge, and Santa Cruz Paddle Fest. She also enjoys SUP surfing, longboard surfing, skateboarding, outrigger canoeing, rock climbing, photography, playing music and hanging with friends. As a middle school honors student, Soryn aspires to attend a top-rated university in Hawaii or Europe.

Her dream is to compete in the 2028 Los Angeles Summer Olympics and beyond. She is excited for her future in paddling and hopes to become an ultimate waterwoman while traveling the world, adventuring professionally.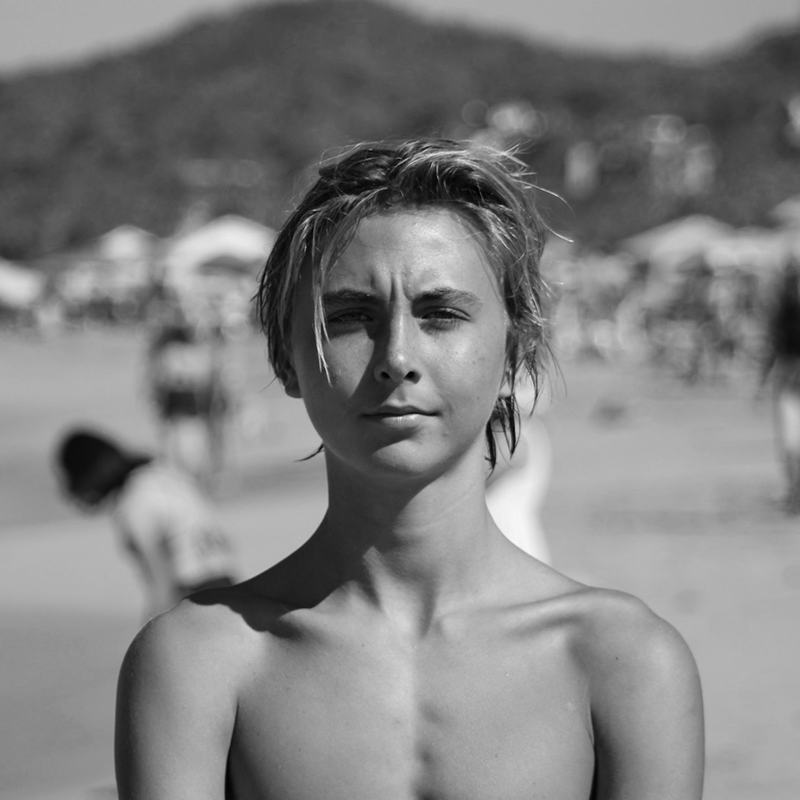 TRACE OSTROWSKI
Trace Ostrowski, 15, is originally from Park City, Utah, USA but has grown up in Sayulita, Mexico since the age of 4.
Read more
When the best SUP athletes in the World came to Sayulita in 2015 for the ISA SUP & Paddleboard World Championships he was just 8 years old and watching from the beach. At that age he was not quite comfortable in the waves but was still inspired to try something new and joined a local SUP program. Just a few months later Trace was competing in his first grom SUP race while learning to paddle from ISA silver medalist, "Bicho" Jimenez. He currently trains with the Sayulita SUP Society under former México National Champion, Fernando "Nando" Lorenzo. If he is not out in the ocean training on his 14' RS he will be at one of Sayulita's surf breaks on his sup surf board, long board or short board. He hopes to add foiling to his list of water sports in the coming year.

Since he began paddling Trace has competed each year outside of México at events such as Pacific Paddle Games, SIC Gorge Paddle Challenge, The Carolina Cup, Stand Up For The Lake and events within Mexico including his home break, Sayulita, Puerto Vallarta, Manzanillo, Ixtapa and Cabo San Lucas. He is Mexico's current Sub16 SUP distance, sprint and technical champion, Sub18 SUP Surf Champion and a Sub 16 CONADE Junior National Games champion.

Trace lives a 5-minute walk to the ocean and is surrounded by some of México's best SUP and surf athletes to learn from all year round. He is stoked to represent junior SUP racers and México on the 2023 SIC Youth Development Team.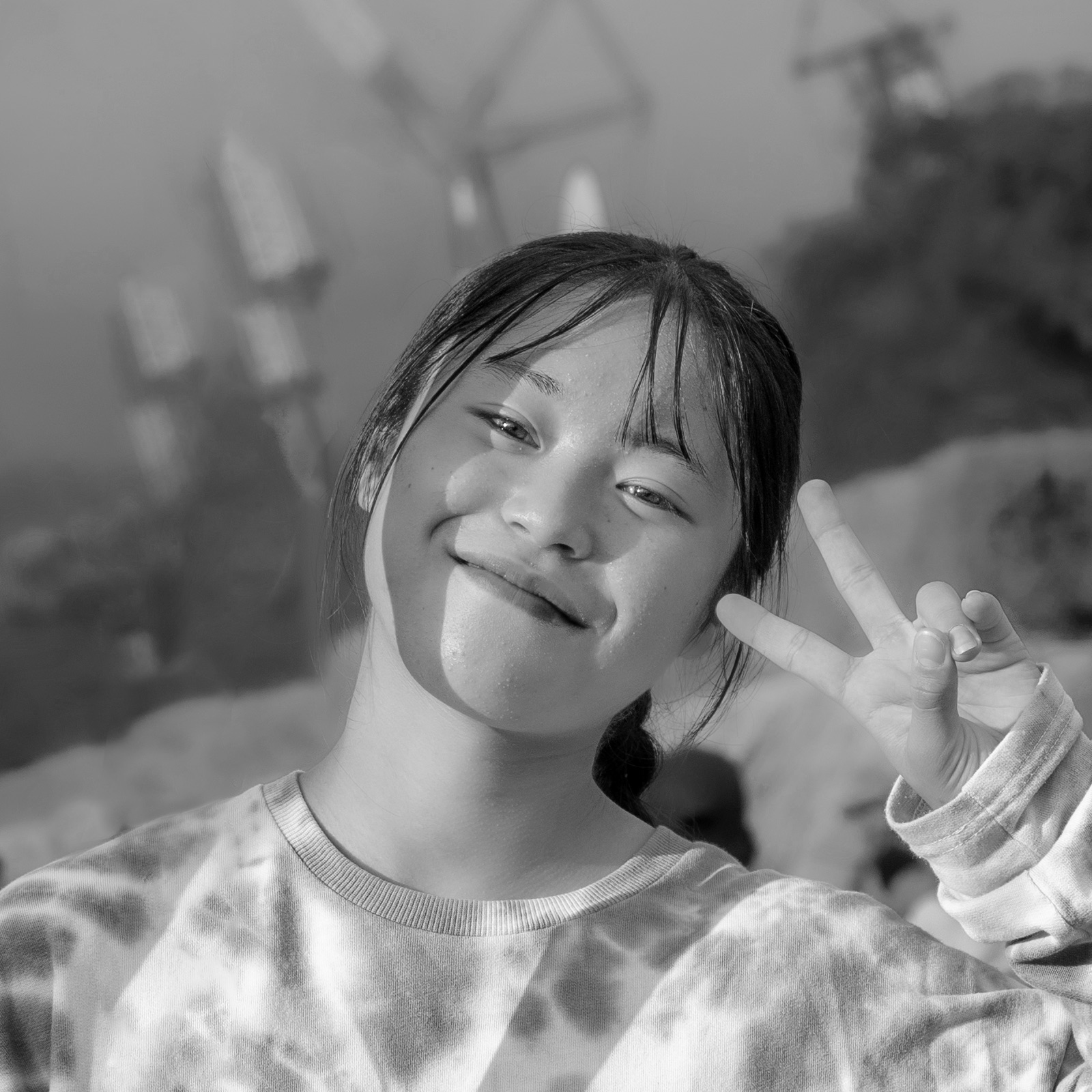 KANAE SHIBAHARA
Kanae, from Tarumizu Kagoshima, started SUP racing only one year ago but has quickly become one of Japan's top powerful young paddlers.
Read more
Now in High school, she plans to focus on SUP racing and become an international contender like her role model, Global Athlete Rika Okuaki.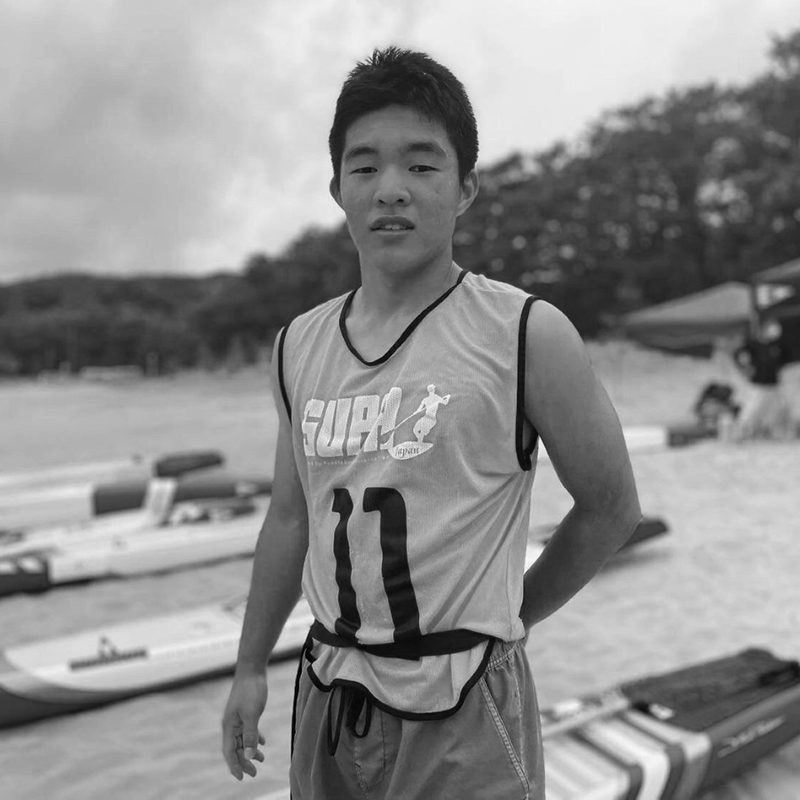 KOTARO MIYAHIRA
Kotaro from Zamami, Okinawa got hooked on SUP after watching the Kerama Blue Cup in 2016.
Read more
At the age of nine, he knew this was his destiny. Shortly after, Kotaro started to train with Global Athlete Rika Kuaka in his beautiful hometown. Since then, he has been making his name known internationally, coming in 11th in junior sprits and 9th in the distance race at the 2022 ICF World Championships in Poland. Kotaro aims to make it to te Olympics and be the ICF and ISA junior champion.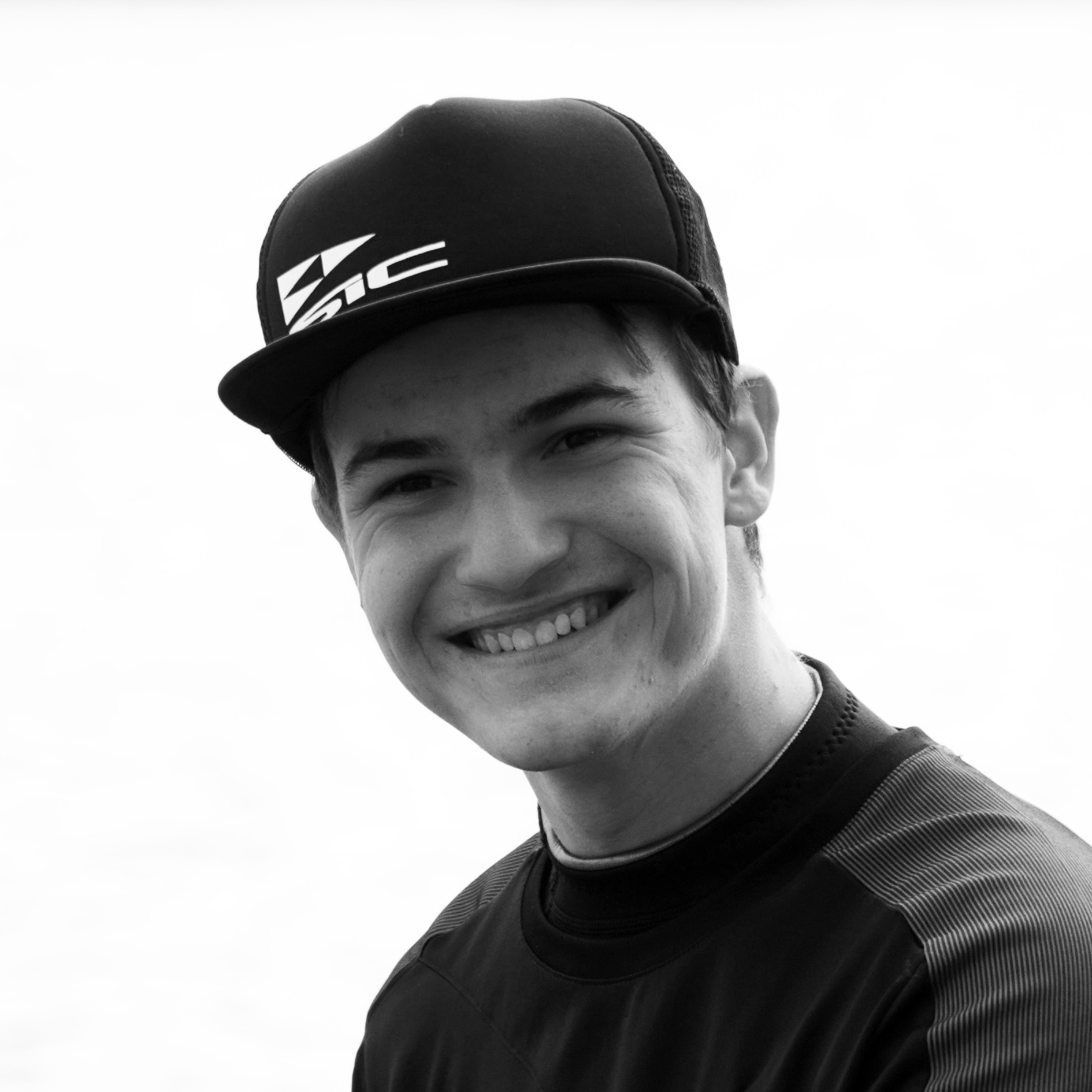 KAI CARSTENS
Kai, born in Berlin and since then raised in a small community southwest of Berlin. He started SUP in the summer of 2020 in a small training group in Potsdam.
Read more
After a year of intensive training, he was able to ride his first full racing season in spite of Corona 2021. In this season, he was able to achieve his first podium finishes. In early 2022, he also raced his first Open Ocean race and has since found a love for the open ocean. He quickly took every opportunity to improve on the wave.

Since the end of the 2022 season, he has been training with 11 City winner Tanja Ecker. He is one of the fastest U18 paddlers in Germany in the wave and placed first in the Long Distance / Downwind discipline at the 2022 German Championships. He is motivated to develop further and improve in every aspect in order to secure podium places in the 2023 racing season.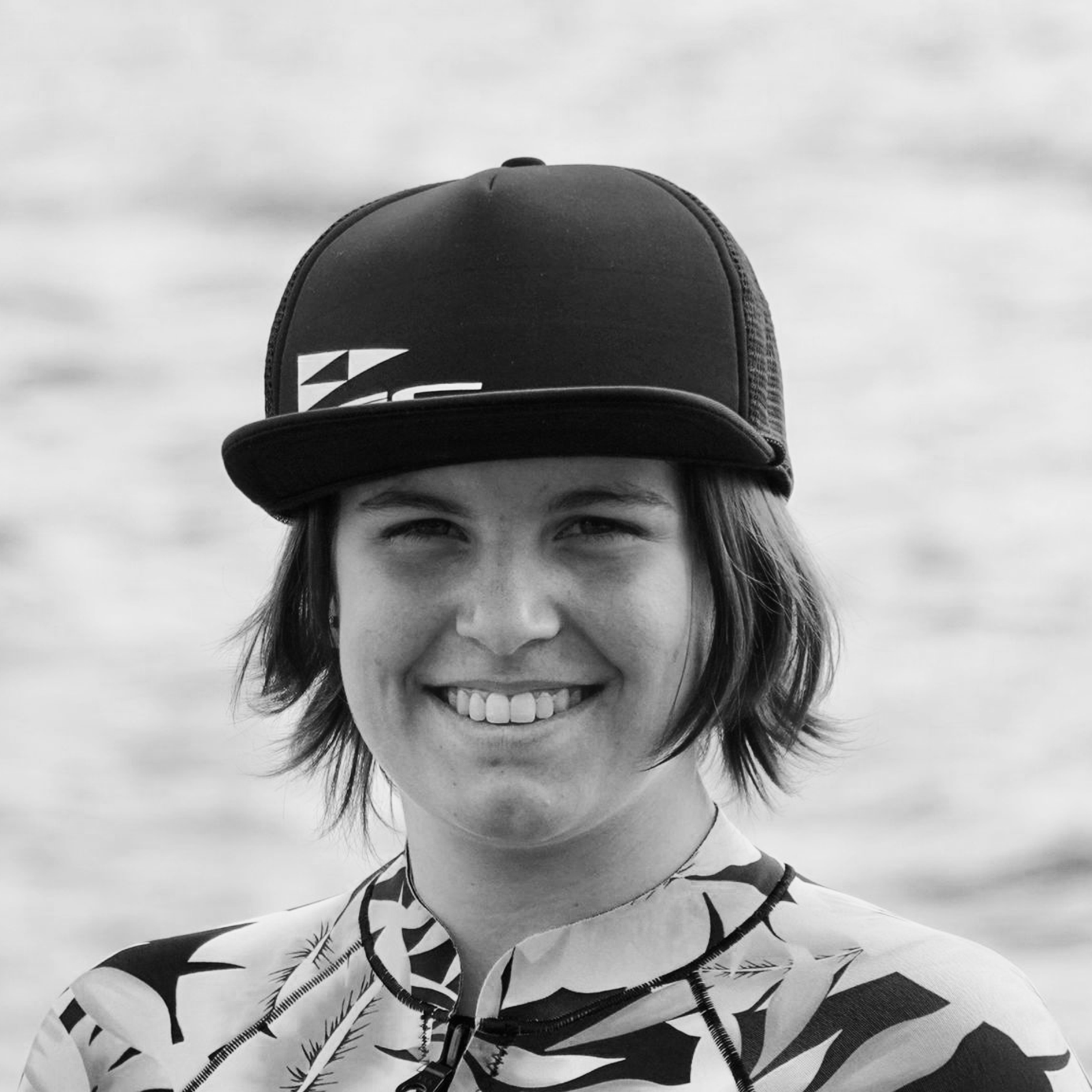 JOSEPHINA-MARIE KARST
In the first year she made experiences at races on flatwater, whitewater and the German Openwater Championships at the baltic sea. Since then, she is addicted to open water paddling.
Read more
As there is no sea in Bavaria she had to train a lot on the nice lakes nearby her home hoping for windy conditions. Since the covid-pandemic she is mostly trained by her dad, Michael, and well supported by her mentor, 11-City 2023 Winner Tanja Ecker. In 2022 she started to compete on international races and became one of the fastest German junior girls. In the ocean disciplines she paddled to the first placed junior girl at the German Championships 2022 and was so proud to achieve the 4th place in the European Championships at Hvide Sande, Denmark in the Long Distance and Technical Race U18 at an age of 15 years. Very happy to get the chance to be part of the SIC youth development team she is motivated to train and paddle hard and looks forward to a great race season in 2023.


Achievements
- 2018 7th All Japan SUP Championship
- 2019 ICF World Championship
- 2019 ISA World Championship Japan National Team
- 2020 App FastTrack MEN'S PRO 2nd place
- 2021 6th Asian Beach Games Sanya
- 2020 Surfing SUP category tournament First place
---