HOW TO CHOOSE THE RIGHT SURFBOARD
DETERMINE YOUR SKILL LEVEL
Knowing your skill level will help you determine what board is right for you.
All of our products have a skill level rating located on their individual product page. If you prefer, you can also shop by skill level category as well.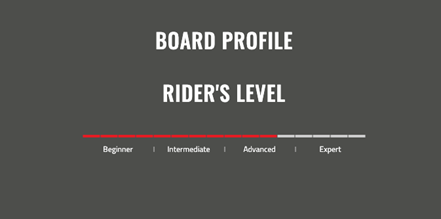 Beginner
The beginner surfer is someone who has just had his or her first surf lessons, knows the very basics of surfboards, can paddle out, and can stand up and surf the board straight in either on a wave or white water.
Intermediate
The intermediate surfer knows how to paddle out alone, read waves, duck dive, and angle the board and take off smoothly on a shoulder-high wave. They know how to make the basic bottom-turns, top-turns, and cutbacks.
Advanced
An advanced surfer is someone who can paddle out at a new location and read and select waves. They can carve up and down the wave face and control their speed or position. Advanced surfers can usually perform floaters, off-the-lips, roundhouse cutbacks, close-out re-entries, and get barreled in medium surf conditions.
Expert
An expert surfer feels comfortable in all types of breaks and wave sizes, executes turns and maneuvers better than most at your local break, including off the floaters, off-the-lips, and aerial maneuvers. You can pull into the barrel, stall, and pull out cleanly most of the time. Advance surfers have their own style and high level of control during their ride.
---
CHOOSE YOUR VOLUME
The information here will help you narrow down your choices based on two key factors – Rider Skill Level and Rider Weight.
Volume - The amount of volume, or "float," your board has is the first criteria to consider when choosing a board that will work best for you. The volume of a board is determined by length, width, and thickness. Boards with more volume are easier to learn on and progress. Boards with less volume are harder to learn on but easier to do and duck underneath larger waves. If in doubt, beginners should choose boards with more volume.

Length - The second criteria to consider is length. Longer boards are generally faster to paddle, easier to catch waves and stand up. Shorter boards are generally easier to turn and duck underneath larger waves. Beginners should typically choose longer boards.

Rider weight - Find your (approximate) weight in the table below, then select your skill level to find the appropriate board volume for you.
Note: these are not exact numbers but will give you a good reference to narrow down your options within the SIC surf range. All of our surfboards include Volume as a specification to help you select boards near your appropriate volume.
Rider Weight

(kg)

Rider Weight

(lbs)

Beginner

board Volume (liters)

Intermediate

Board Volume (liters)

Advanced/Expert

Board Volume (liters)

50

110

45

35

30

60

130

55

45

35

70

150

60

50

40

75

165

65

55

45

80

180

75

60

50

90

200

85

65

55

100

230

95

80

65

MORE ABOUT VOLUME (Science Stuff): Volume in Liters is directly proportional to weight in Kilograms. For example, an 80kg surfer is neutrally buoyant on an 80-liter board and will float directly on the water's surface when sitting on their board. When the board is lower in volume than the surfer's weight, they will sink the board under the surface. For beginners, a board with nearly as much volume in liters as their weight in kilograms is ideal as it makes paddling, catching waves, and standing up easier. Beginners can always use boards with extra volume - you can successfully teach a lightweight beginner on a very large board. Intermediates typically need around 75% of their weight in volume, and advanced riders 60% (expert can be as low as 30-40%.). The table above is based on this information.
---
CHOOSE YOUR SHAPE
SIC offers you three main shapes: Shortboards, funboards, and longboards. These come in various sizes and constructions. Each shape has specific characteristics that will offer you a particular surfing experience.
SHORTBOARD
A shortboard is generally a high-performance surfboard made for small and medium-size waves, although certain shapes can handle larger waves. These boards can have a recreational performance shape or have narrower aggressive design characteristics for experts and professional-level surfers.
FUNBOARD
A Funboard is a hybrid, medium-size surfboard design that adapts to a wide range of waves. The nose usually is fuller and rounder, allowing it to paddle quickly into the wave, drop-in early, and handle slower or mushier waves well.
LONGBOARD
A longboard is a classic surfboard design for riding small waves to medium size waves. These boards are easier to generate speed to get into the wave and designed so you can walk the board to perform maneuvers like a cheater-five or classic hang-ten. The turning radius for a longboard is longer than a funboard (malibu) or a shortboard. These boards work well for beginners but can also be high-performance for more accomplished longboard surfers.
---
CHOOSE A SURFBOARD TYPE
There are lots to consider here when choosing a type of surfboard. Skill level, other users, storage, and price are a few. Our ACE-TEC and TOUGH-TEC proprietary manufacturing process allows us to create durable surfboards at an affordable price, while our composite construction enables us to deliver the best in class performance for our high-end surfboards.
RIGID - COMPOSITE
Composite boards are a best in class boards made from fiberglass, carbon fiber, or other fiber materials held together by a resin-infused in the fibers and hardens around a lightweight EPS foam core. Composite boards give you the best performance because you can shape the finest of details into the board control its efficiency through water, flex, weight, and durability.
RIGID-THERMOFORMED
Thermoformed boards provide maximum durability using our proprietary ACE-TEC and TOUGH-TEC manufacturing process. ACE-TEC uses similar materials as our composite boards, but they are capped off with a polymer skin. TOUGH-TEC manufacturing uses a durable polyethylene skin over the EPS foam core for maximum durability. These boards are molded for strength and consistency of quality at an affordable price.
SOFT
Soft boards come in a variety of shapes and construction. The primary design feature is that the external shell, top, bottom, and rails, are made of soft material, making the board less likely to injure someone in the waves, whether this is the surfer or someone else in the lineup. Depending on their construction, they are relatively durable.