Nose Rider 9'4"
Classic Style Surfing For All Size Riders and Abilities
Nose Rider 9'4"
Ideal for
Beginner - advance surfers
Surfers looking for a durable and lightweight board
Surfers looking for a classic longboard ride
Surfers needing more volume

Summary
The Noserider is a traditional noseriding style board suited for mid to heavier riders, with volume for stable noseriding, favoring speed, and easy rail-to-rail transitions.
Explore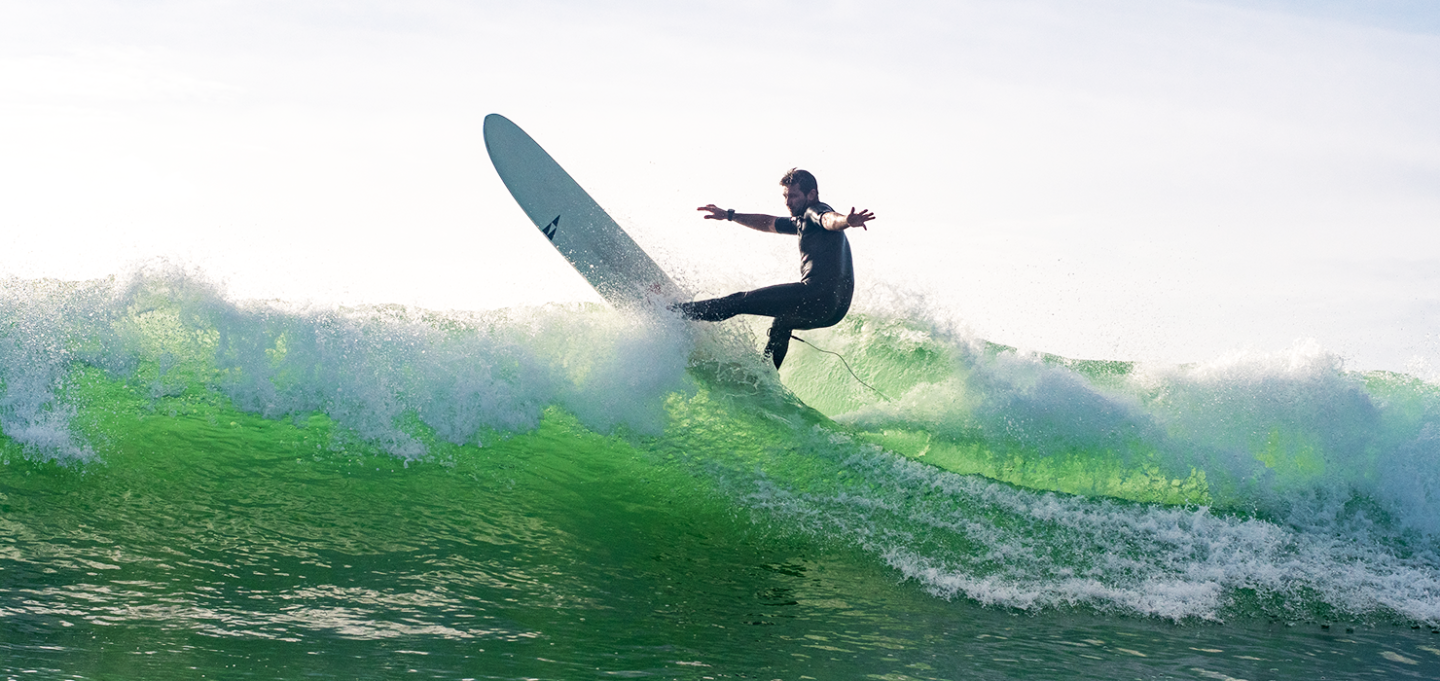 Description
Nose Rider 9'4"

Designed by the legendary shaper Darrell Rooster Dell, this 9'4" Noserider focuses on a traditional, old-school surfing style. Particularly suited for mid to heavier riders the 9'4 has appropriate volume for easy take-offs and stable noseriding characteristics favoring speed and easy rail-to-rail transitions. This versatile board will suit classic and newer surfers who prefer classic riding style and performance.
The SIC Classics series of Ace-Tec thermo-form surfboards are just that, "classics." They have proven to be exceptional boards for surfers of all abilities over the years. Whether you are just taking up surfing or are an advanced surfer looking for greater strength and durability, these boards will give you all you desire. Designed to get onto the wave with ease, be forgiving, and, most of all, FUN, these boards offer durable performance and will hold up to the knocks and rocks with little to no maintenance.
Following the same wood-inspired look of the DRIFTER, the CLASSIC takes on a similar interpretation but with transparent color overlays, a classic blast from the past.
SIC Ace-Tec product is manufactured in France, which helps us maintain our constant drive for innovation and control the material we use. Ace-Tec Manufacturing is eco-friendly with low energy consumption, includes recycling all our manufacturing off-cuts, and has zero polluting/toxic emissions. Our EPS cores are also made on-site, ensuring zero waste. No auto-obsolesces in our products as we ensure tough, durable long-life equipment
---
Key Features & Benefits
Spoon concave nose Optimize nose riding
Ace-Tec construction Extremely durable and lightweight for performance surfing
Lightweight, watertight EPS core Core won't absorb water with dings and dents
3FCS Fin boxes For fin compatibility
Externally molded leash plug, fin boxes For a watertight seal and durability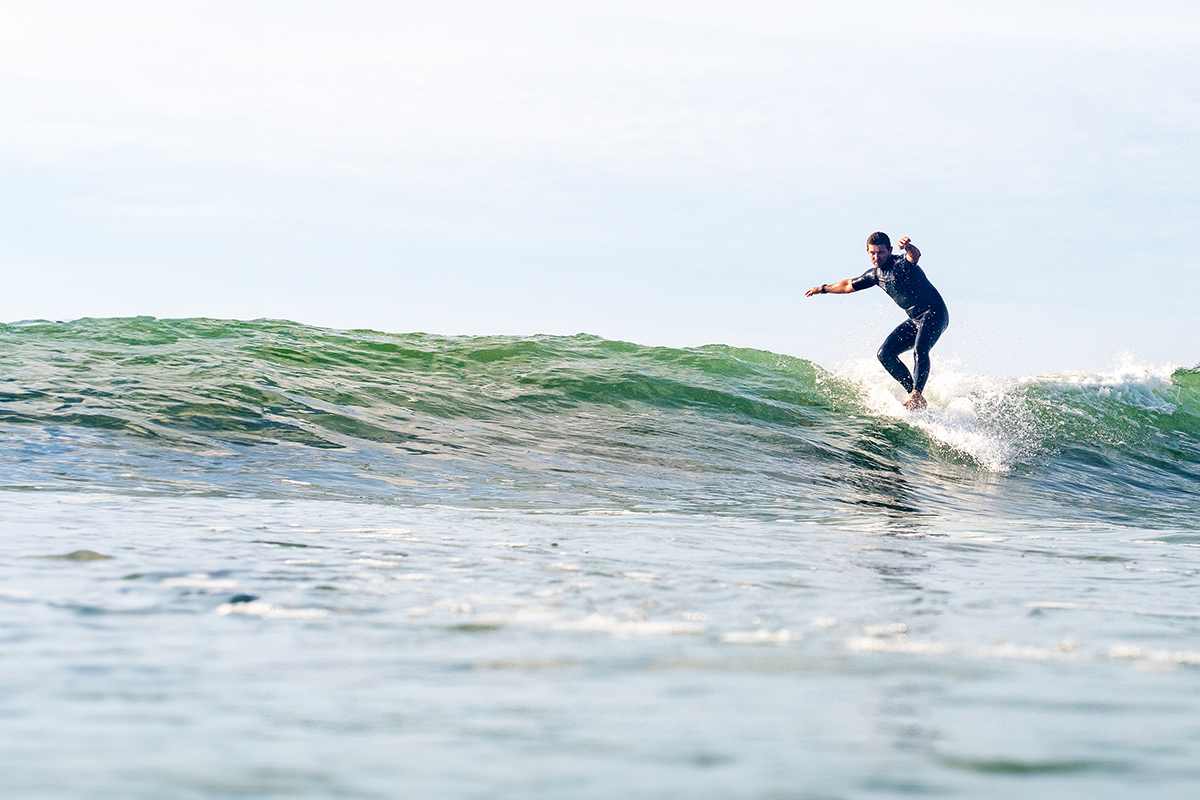 ---
Technical Specs
Shaper

Darrell "Rooster" Dell

Max riders weight

230 lbs / 105 kg

Finbox configuration set up

Single US Box + 2 FCS

One foot off tail

14.8'' / 37.6 cm

Supplied fin(s)

FCSII CONNECT DOLPHIN 8'' +2x FCS GL Side Fins

One foot off nose

18.2'' / 46.2 cm

Product type

Rigid thermoformed

Country of manufacture

France
Package Includes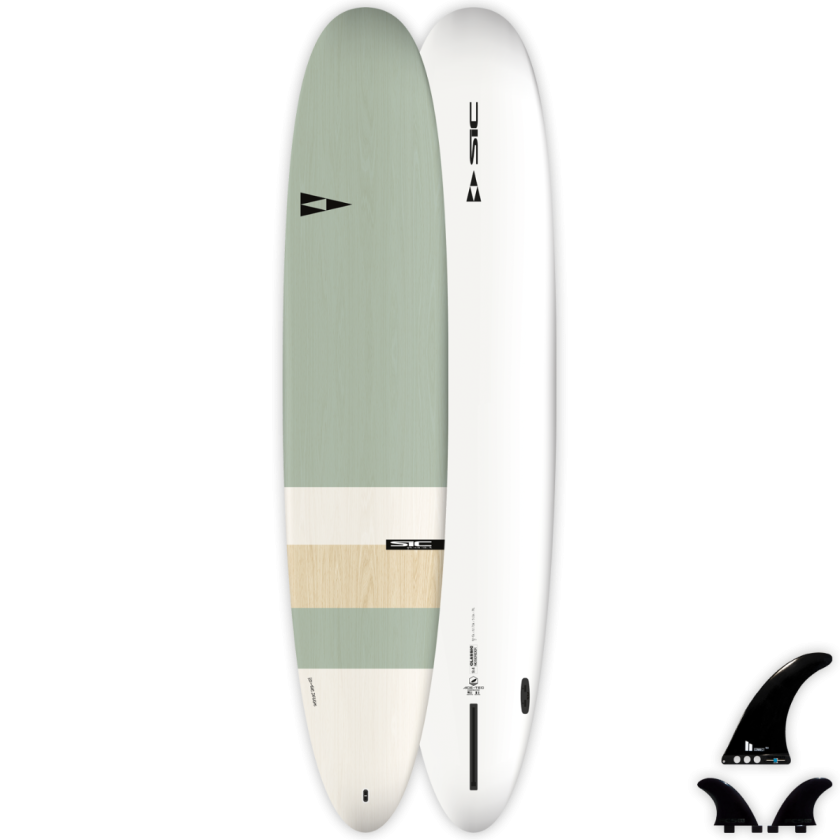 The 9'4'' Nose rider comes with:
1x board
FCS 10'' + FCS GL side fins