Talon Alu Adj LL
Clubs
Recreational Paddling
Rentals
Schools
Ideal for
All-around recreational use
Rental shops and clubs

Summary
A durable paddle option for recreational paddlers, rental shops and clubs, who want a paddle that can take a beating.
Description
Talon Alu Adj LL

Talon ALU paddles are durable, perfect for entry-level paddlers, schools, and clubs. They are constructed with reinforced marine-grade aluminium shafts and a durable Fibrylon blade. These adjustable paddles come in 2 shaft lengths. They are equipped with a Lever Lock adjustable Grip and have 16"/40.6 mm of adjustability. /p>
SIC's 2021 collection of paddles was developed from the ground up. The ultimate goal was to create the perfect, comprehensive range to suit all paddlers from the most elite in the world, like those men and women on the SIC team, recreational fitness, beginners, and youth paddlers. From top to bottom, the SIC paddle range utilizes a wide variety of materials offering a multitude of flexes, blade shapes, and grip options. We are confident that you will find the perfect paddle for you in our extensive range.
SIC paddles are available in various blade sizes and materials to give maximum performance, function, and strength. The higher-end Carbon and fiberglass blades feature an ABS tip protection, sandwiched between the carbon layers to improve overall strength and durability. The thermoplastic blades offer an affordable and durable option for beginners, clubs, and schools.
For 2021, we introduce a newly designed standard diameter shaft that covers the majority of paddlers. This is offered in a variety of flexes, from firm to soft. New for 2021 is our all-new slim shaft, designed for women paddlers/smaller hands and anyone who prefers a thinner shaft.
Our cut-to-length (CTL) paddles come with ergonomic hollow 3K Carbon blow-molded T-grip handles, which get glued in after the rider has cut the shaft to the desired length. Our adjust-to-fit (ATF) paddles come with a 6" adjustable Lever Lock handle, which allows the rider to cut the shaft to the shortest desired length while still adjusting the length when needed. All CTL paddles are compatible with the ATF system. As long as the CTL shafts are compatible, you can cut off your glued in handle and then replace it with a Lever Lock (ATF) handle instead.
Key Features & Benefits
Blade size 80 sq. inches In an all around-shape made of durable fibrylon. Durability and functionality make this perfect for entry-level
Shaft Aluminium 55"/140cm – 71"/180cm Durable shaft for everyday use and abuse
Standard shaft diameter For a traditional paddling, feel underhand
Grip: 16"/40.6 cm Lever Lock adjustable w/ durable Fibrylon T-Grip Adjust the paddle height for your needs
---
Technical Specs
Country of manufacture

France

Shaft length

55"-71" / 140 cm - 180 cm

Adjusting systemsystem

Leverlock

Paddle grip

Leverlock ABS T-Grip

Paddle weight

1.7 lbs / 770 gram

Blade width

7.0" / 176 mm

Paddle material

Aluminium - Polycarbonate

Blade area

80in² / 505 cm²

Blade length

18.25" / 465 mm
Package Includes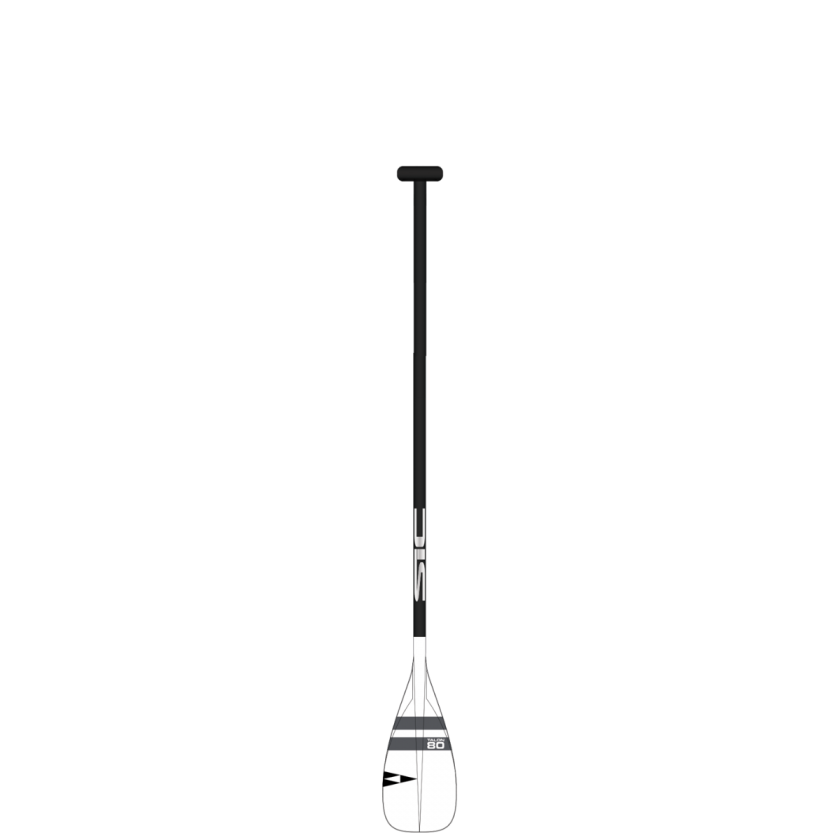 The Talon Alu adj comes with:
1x board
Lever Lock Adj Handle