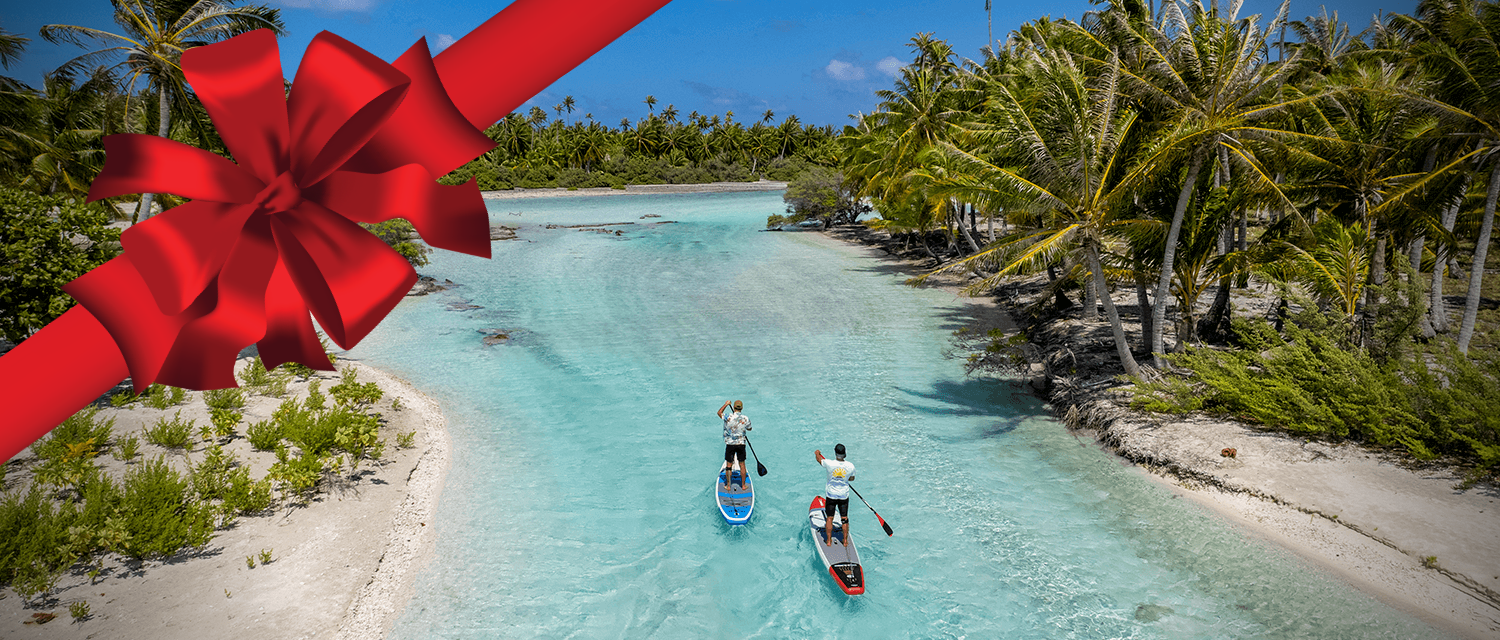 The holidays are rapidly approaching and that means it's time to start shopping. If you're not a paddler, are newer to paddling, or simply aren't an expert on different types of boards, it can be difficult to select the perfect board for your loved ones. This year, we're trying to make it easy for you—we've rounded up some of our current favorite boards, who their best suited for, and standout features of each. Now all that's left for you to do is pull the trigger.

For the Globe Trotting Family
Whether your family prefers paddling close to home or overseas, the TAO Air is stable, durable, and portable, making it the ideal board for travel near and far.
The TAO Air features an all-around want to keep the Okeanos the ADVENTURE BOARD and the Tao more of a family travel board -around shape that's wide and has plenty of volume, meaning its super stable and can be paddled with kids or dogs onboard or used for practicing yoga or fishing.
TAO Air is lightweight, so it's easy to carry and manageable for kids. The board is also packable and portable, so you can throw it in the car for road trips or take it as your checked bag when your adventures require hoping on a plane.

TAO AIR
Why it's a good option for families?
▪ Stable
▪ Lightweight
▪ Packable & portable
▪ All around shape makes it versatile
For the Adventurous Traveler
Travel and adventure go hand in hand and if you have a loved one that is a fan of both, the OKEANOS Air is the perfect gift. The OKEANOS Air features a displacement touring shape with a wider width and full rails, meaning it's hydrodynamic while still offering plenty of stability.
Designed for adventures, the board features bungee tie-downs on the nose and tail, which allow you to haul lots of gear. In order to keep up with your adventures, the board features fusion skin technology aka the stiffest drop-stich material used to create an inflatable board—meaning it would take some serious effort to damage.
It's also lightweight, which makes it easy to carry and it packs down small, so you can easily transport it in the car and even take it on a plane. The OKEANOS Air is the ideal board for fishing, day tripping, multi-day adventures, distance paddles, SUP camping, and hauling gear.

OKEANOS AIR
Why it's great for adventure travel?
▪ Fast yet stable
▪ Lightweight
▪ Incredibly durable
▪ Packable & portable
▪ Includes lots of tie-down straps
For the Paddler that Does it All
Some paddlers have a specialty such as surfing or yoga, but other paddlers prefer to mix it up. If you know someone whose goal is to have a one board quiver but still be able to do multiple types of paddling, the TAO Fit AT is a great option.
The TAO Fit has full rail-to-rail volume for enhanced stability, making it well suited for larger paddlers or tandem paddling. It's keeled nose cuts through the water well and helps with tracking. It sports ace-tec construction which features fiberglass and a protective polymer skin that ensures is lightweight yet durable.
The flat deck shape allows for maximum use of deck when doing fitness/yoga, paddling with dogs or kids, or for simply cruising. The TAO Fit AT is a great entry level rigid board because it's stable, durable, versatile, and is available for an affordable price.

TAO FIT
Why it's good for paddlers to like to do everything?
▪ Affordable
▪ Lightweight yet durable
▪ Stable but still tracks through the water well
▪ The flat deck shape allows for maximum use of the deck
For the Paddler that Dabbles in Surfing
If you know someone that's looking to get more into the surfing side of standup paddling, the TAO Surf is a solid option. Designed to accommodate all levels of surfers, the TAO Surf is a surf-inspired longboard shape that's ideal for flat water cruising and riding waves.
The moderate rocker profile and tapered rails allow it to perform well in both flat water and waves and the ace-tec construction ensures it's lightweight but plenty durable. The soft and grippy EVA foam deck pad is comfortable for paddling and provides added control.

TAO SURF
Why it's good for SUP surfers?
▪ Lightweight yet durable
▪ Works well in the surf and on flat water
▪ Features a surf-inspired longboard shape
For Those Who Want to Fly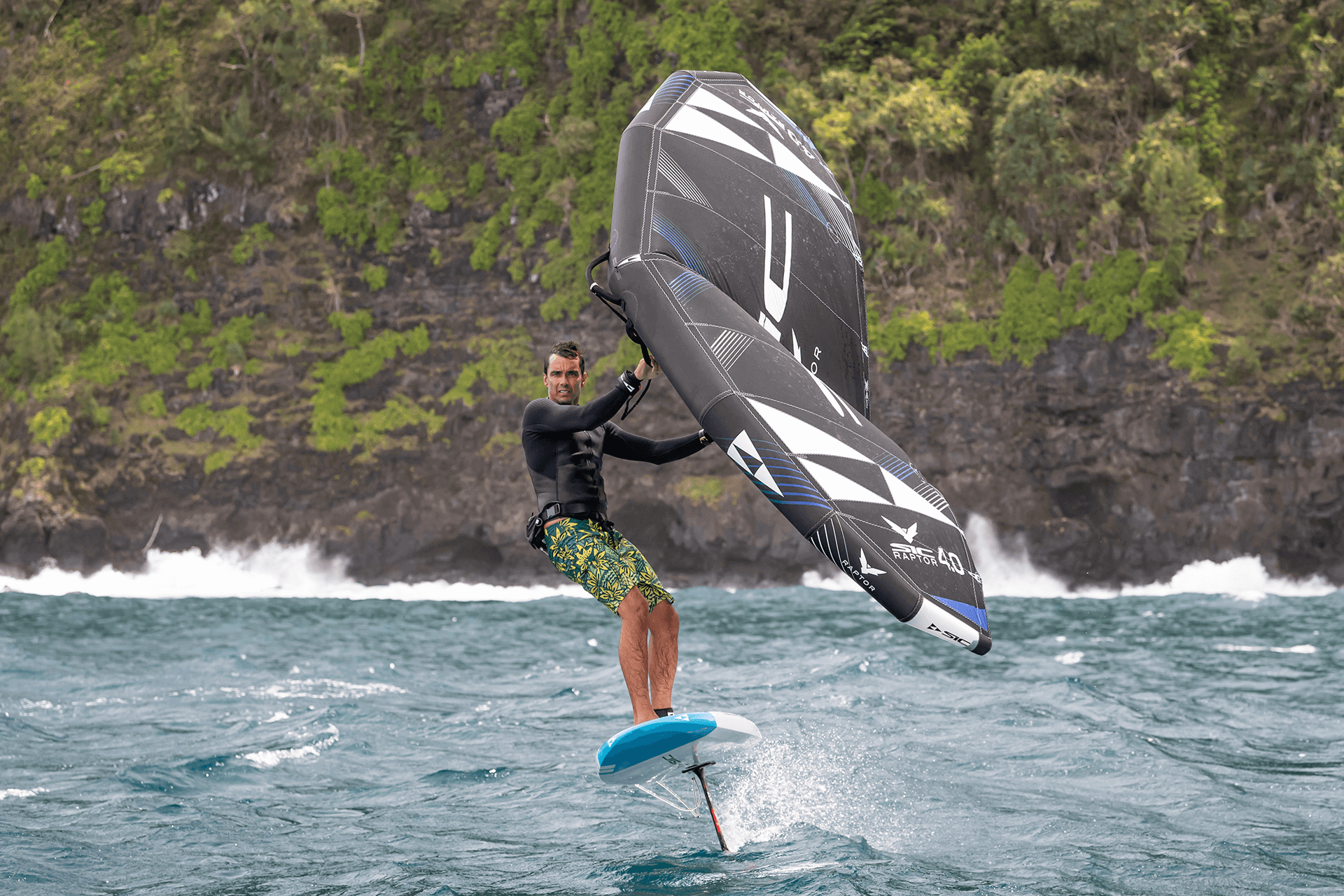 Raptor Wing
There's no better feeling than flying across the water at high speeds with the wind in your hair and saltwater splashing your face. If you know someone that is already comfortable on a paddleboard or a foil, a wing will help take their experience to the next level.
The Raptor Wing works well for beginner to advanced watermen. The in-flow panel design stabilizes the wing canopy shape and the windowless design allows for maximum performance. Other thoughtful features include web control handle loops for comfort, control, and agility, and dual quick inflation/deflation valves for pressure control and safety.
The triple dura-force technology ensures the wing is lightweight but incredibly durable. The Raptor Wing is a great option for those looking to practice on land, learn to fly on a paddleboard, or learn to foil.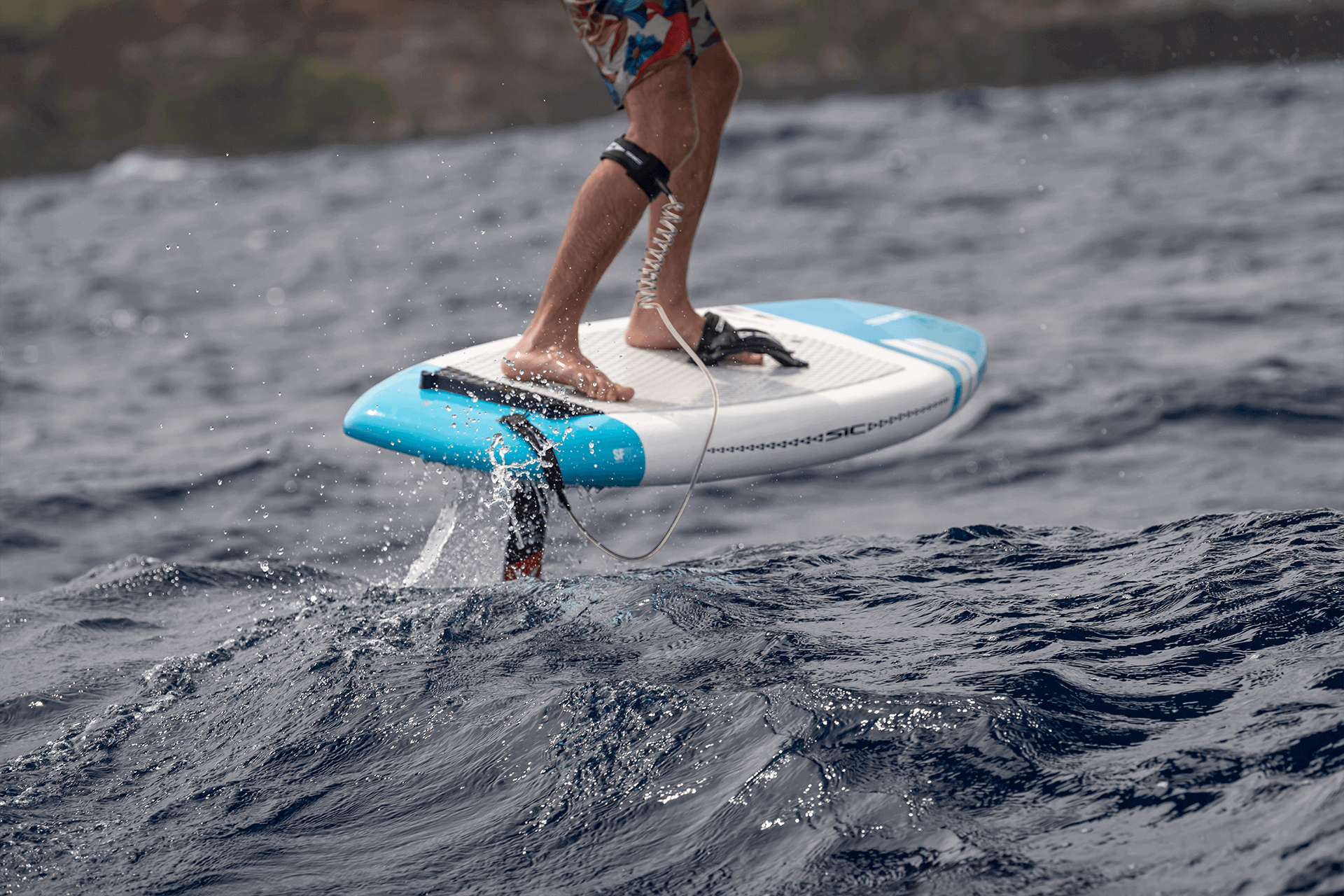 Raptor 5.8 Foil Board
If you're in search of a gift for someone who already has their footing in foiling, the Raptor 5.8 is a board to consider. The Raptor 5.8 is a great board for beginners or larger size riders looking to transition to a smaller board.
The Superfly X construction ensures the board is lightweight and durable and the full nose outline and straight tail rocker provide stability while paddling and provide a smooth lift-off.
The rear foil placement and volume distribution allow for easy launching and the narrower foot strap placement permits more dynamic turning.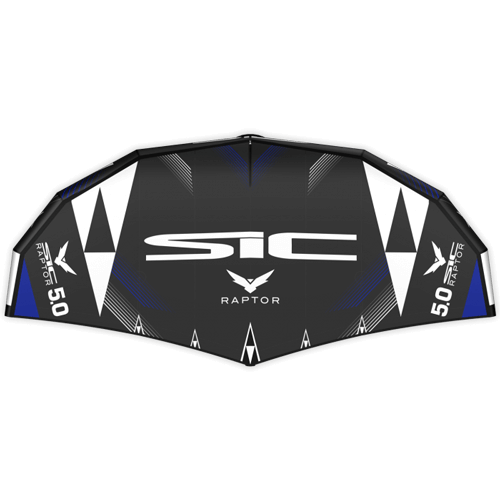 ---

RAPTOR WING
Why it's a good option for wing flying?
▪ Lightweight yet durable
▪ Stable but delivers maximum performance
▪ Works well for beginner to advanced watermen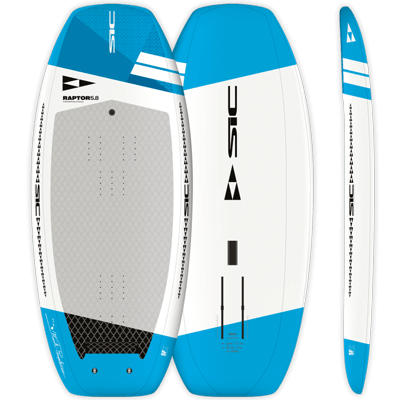 ---

RAPTOR 5.8 Foil BOARD
Why it's a good option for foilers?
▪ Stable
▪ Lightweight and durable
▪ Designed for easy launching and a smooth lift-off