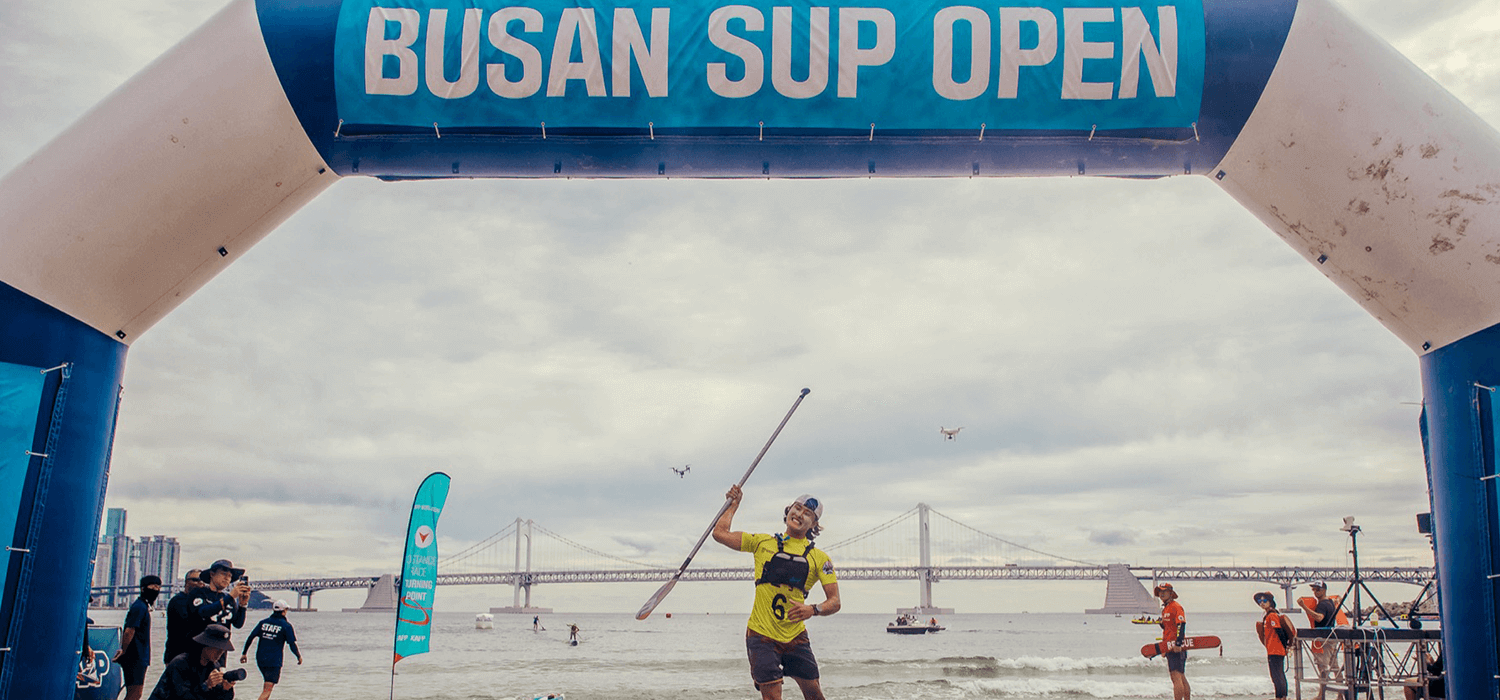 SIC Global athlete Rai Tagushi takes home first place in the distance race, and overall win at the APP World Tour Busan Open in Korea! And he did it all on an unfamiliar board, as the APP board shipments from London did not make it to Korea in time for the race.
During the entire event, Rai put on a fantastic show of athletic prowess, especially during his comeback in the sprint race after falling off and landing in first.
Congratulations Rai!