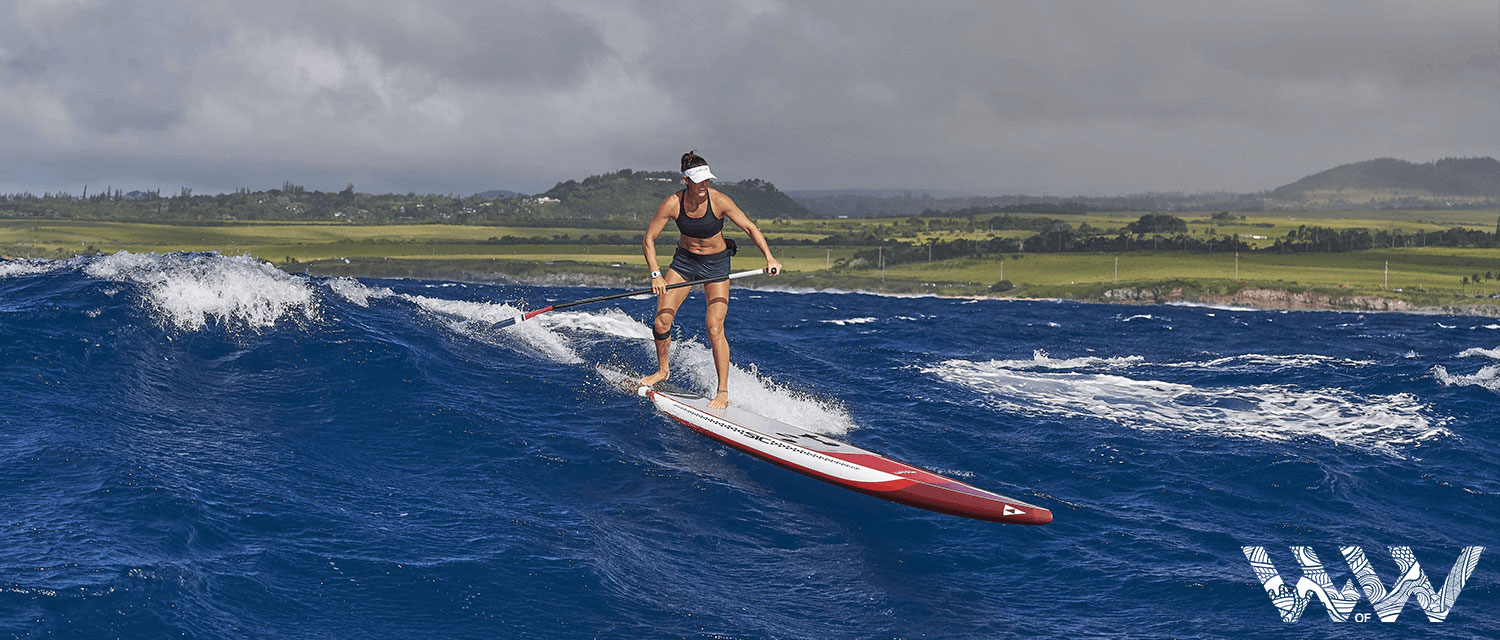 SIC is proud to support women in the watersports community who provide inspiration, empowerment, and education to women worldwide. Our athletes and ambassadors are authentic and enjoy sharing their humble beginnings to inspire other women to step outside their comfort zone. Won't you join the SIC Maui Women of Watersports and let them help you envision your watersports journey.
---
GLOBAL TEAM
---
---
---
---
NATIONAL TEAMS
---
---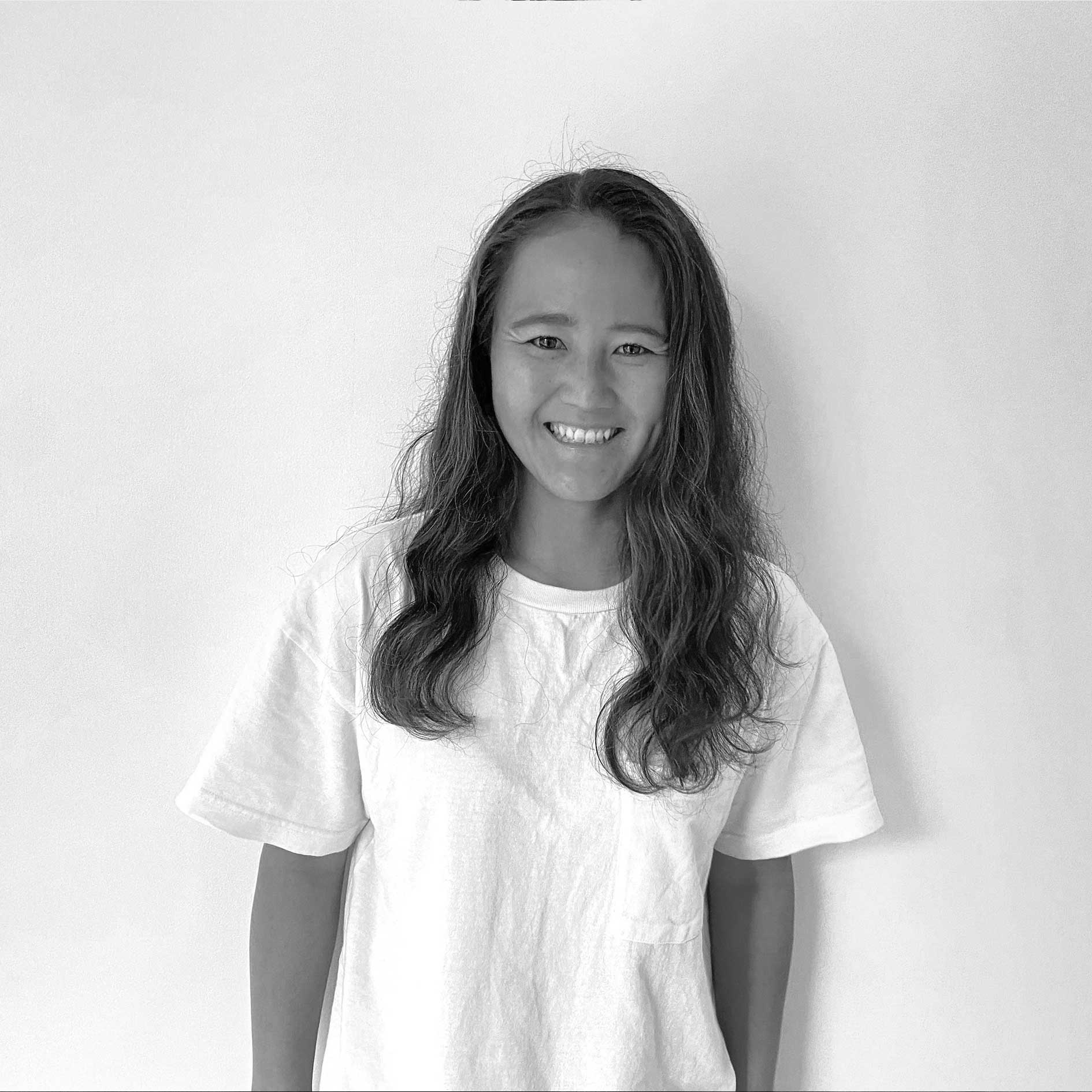 Rika Okuaki
Ever since she was a little girl, Rika has loved the ocean and dreamed of being a lifeguard. When she entered her university, she joined the lifesaver club, fulfilling her dream.
Read more
After graduating from school, Rika moved to Zamami Island, where she worked as a SUP, kayak, snorkeling, and yoga instructor. Rika fell in love with paddling after taking a paddleboard class at her home beach, which hosted the Kerama Blue Cup in 2017. 

Today you will find Rika competing as a SUP racer while working as a paddleboard coach for local kids. Rika's goal is to compete worldwide and is anxiously awaiting for racing to open up again. Rika's hobbies include yoga, surfing, diving, photography, and exploring nature.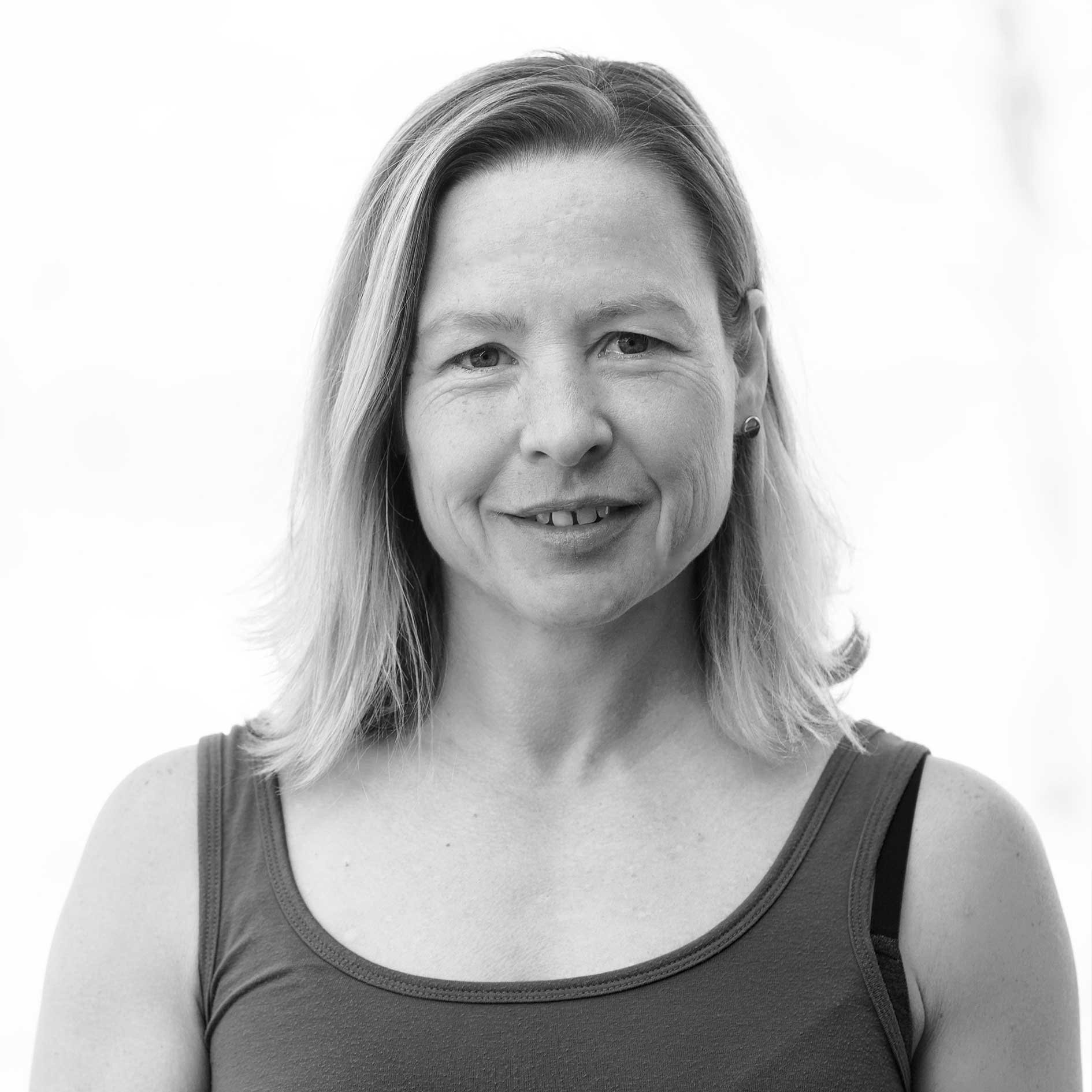 Siri Schubert
Siri Schubert is a passionate SUP, and surf, ski paddler. As a 5x Molokai2Oahu (SUP) finisher, she loves open water and exciting downwind runs in Hawaii, Greece, Portugal, the Columbia River Gorge, and in the Spanish downwind hotspot Tarifa.
Read more
Siri combines her passion for traveling with her enthusiasm for watersports and has competed in races in Hawaii, the Netherlands (3x SUP 11 City), California, Oregon, Spain, France, Great Britain, China, and Switzerland where she lives. She is a certified fitness and transformation life coach as well as an accredited SUP instructor.

For her outdoor guide certification, she focuses on leadership and environmental protection in the forest, alpine, snow, and water environments. When Siri is not on the water or out in nature, she works as a science and business writer, using her MBA and her journalistic training. She also loves video and film and has worked on several documentaries. She is happiest when both worlds meet and she gets to make videos or write about nature, paddling, and fitness. Her articles and videos have been published in SUP International, SUP Magazine, on TotalSUP, in Scientific American Mind, and many others.
GINIE BETS
Ginnie is a SUP racer from the UK, based in the beautiful coastal county of Cornwall England. As a full-time working mother to 3 sons, Ginnie discovered paddling a little later in life, but this didn't stop her from representing Great Britain...
Read more
... at the European Championships in 2017 and the ISA Worlds in 2018! Standup Paddling came to her when she needed it and has added so much joy, health, and adventure to her life and family.

Ginnie first tried a SIC board at the Pacific Paddle Games in 2018 and fell in love with the brand, its ethos, and its people. She enjoys racing both domestically and internationally, but her favorite way to paddle is down winding many of the incredible and challenging stretches of England's coastline.

This summer, Ginnie plans to open a SUP school for lessons and adventure tours, sharing her passion for paddleboarding with the community surrounding her.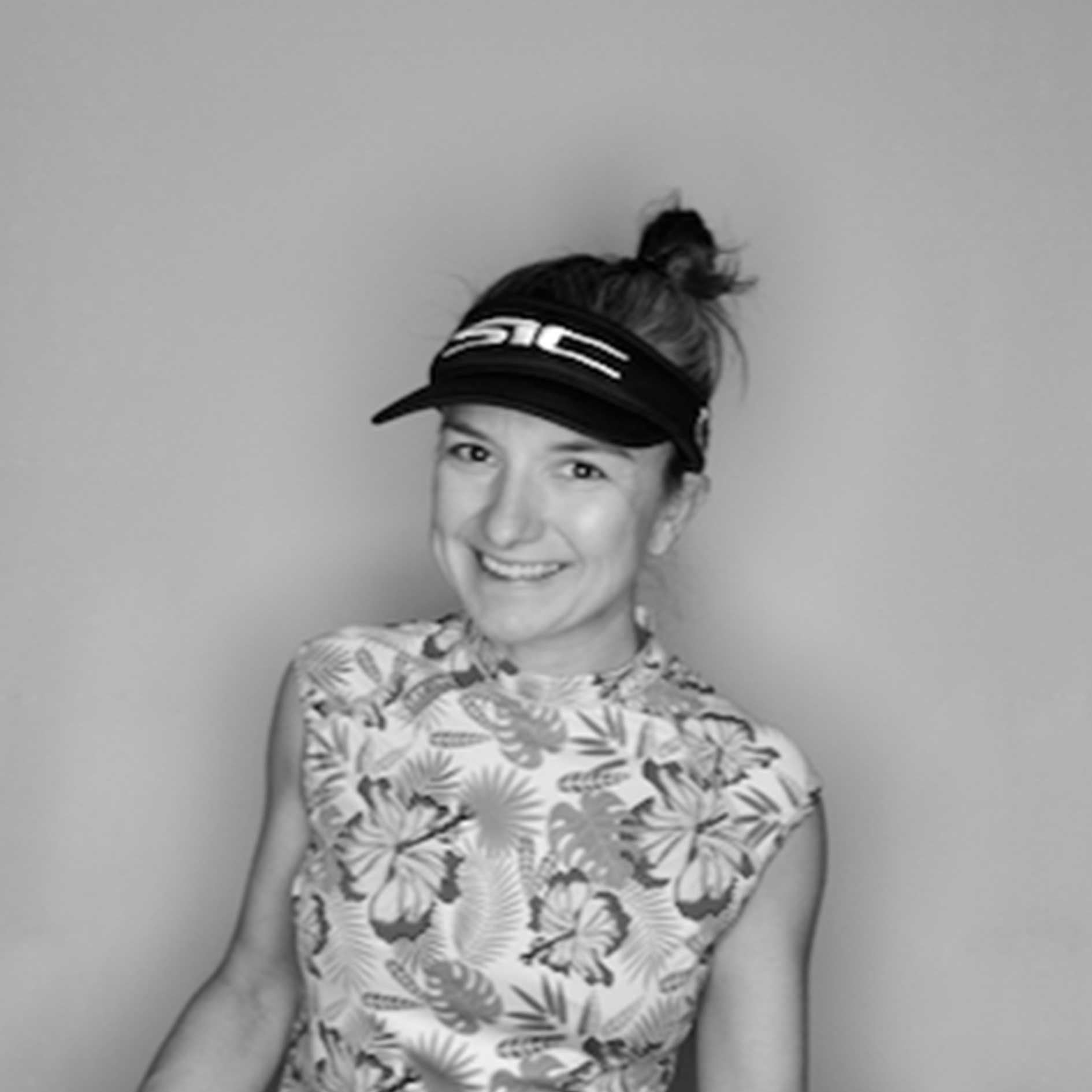 ANDREA KAMMERER
Andrea Kämmerer lives in Bavaria, surrounded by many lakes. In 2013 she read about SUP in the newspaper and thought it sounded like a great watersport, so she ordered an inflatable board and fell in love with paddling.
Read more
Andrea immediately started studying YouTube videos and working on her paddle technique. In 2015 Andrea won her first race, a 3km Fun Race. From that day on, it was clear that SUP racing is what she wanted to pursue. Her favorite discipline is the long distance and in 2020 Andrea won the German championship master class in Long Distance, Sprint, and Technical.

When Andrea is not paddling, you will find her on her OC1, mountain bike, or running. In winter, she also enjoys cross-country skiing and snowboarding. Professionally, Andrea works as a manager in the IT department, but paddling is her true passion. Andrea is a certified SUP instructor (GSUPA), Paddlefit ™ instructor LV1&LV2, Fitness trainer B-license, and launched her SUP clothing brand LET'SUP (let-sup.com) in 2015.
---
REGIONAL AMBASSADORS
---
---
---
---
---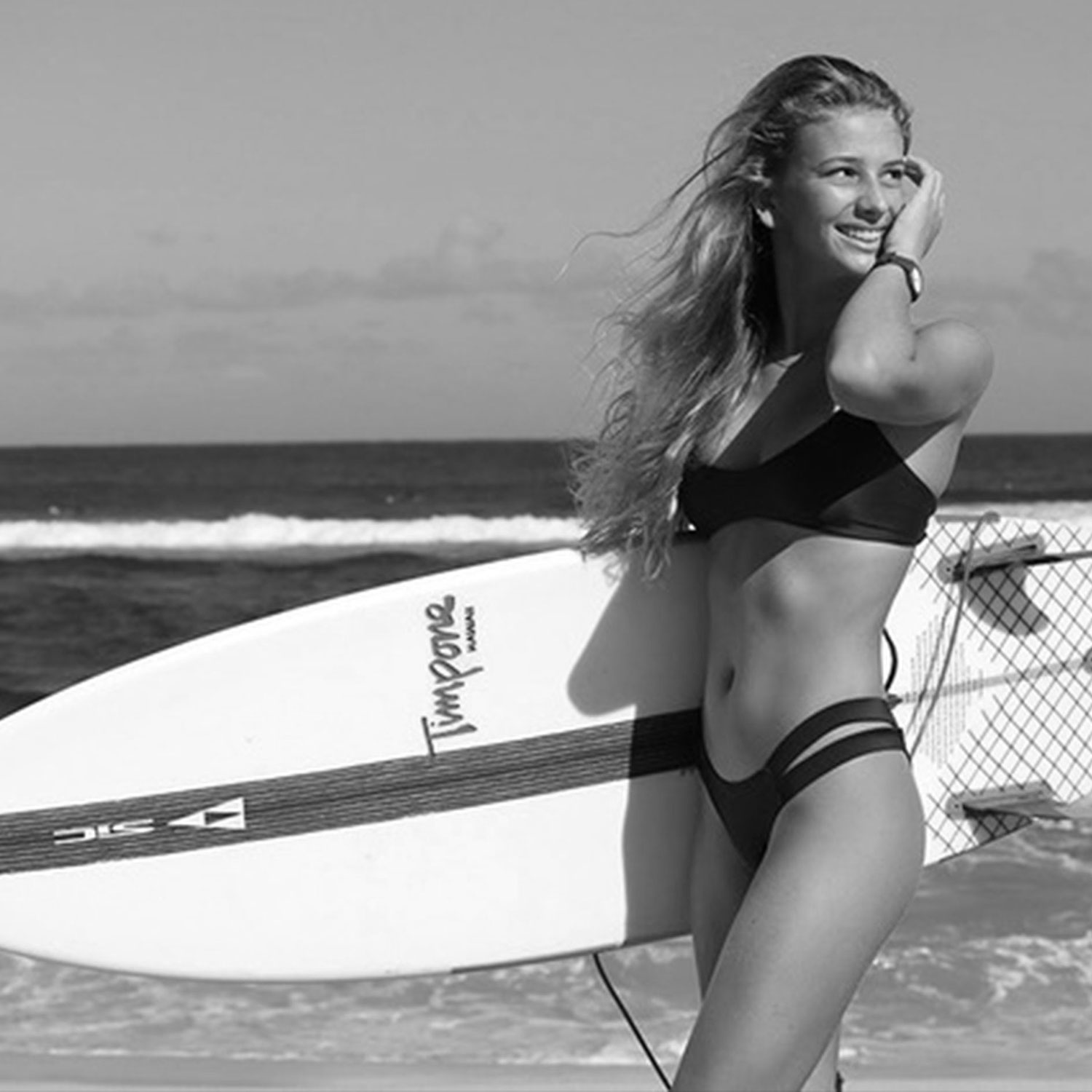 LOU BOUVET - USA
Lou was born in Hawaii but grew up on the road during her parent's travel stories. Avid shortboarder, Lou is following the Hawaii State championships and was the youngest female athlete to surf a wave at Jaw's on the island of Maui at 13.
Read more
She also longboards, stand up paddles and practice stand up Yoga. With her family she travels to the far corners of the globe to find new waves and produce content for her sponsors, TV, film festivals and magazines. Exploring vulnerable isolated places, she uses water sports as an excuse to document environmental challenges worldwide. Attending schools in different countries, she witnesses and shares how other families live.

Showing the beauty of the World thru sport, then raising awareness on the danger it faces and focusing on the solutions brought up by individuals. She introduces and personally gets involved in practical initiatives in the sustainable and environmental protection field.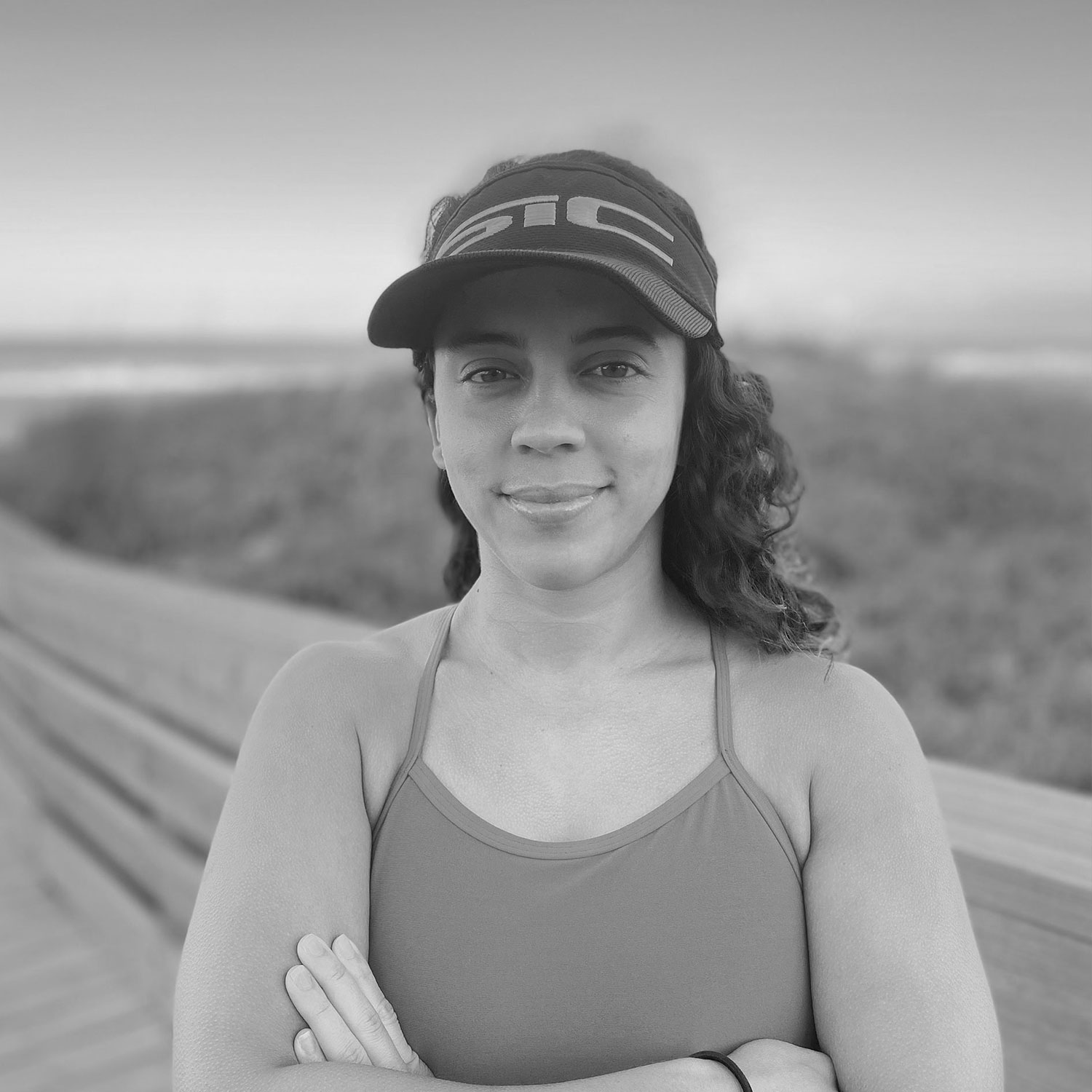 MARIECARMEN RIVERA - USA
Mariecarmen Rivera is from Puerto Rico and since 2009, started to develop passion for water sports, practicing the sports of kayak, surf-ski, stand-up paddle, surf and kite surf.
Read more
When she discovered this connection with the water her life changed forever. She been racing in SUP since 2015 until the present, accomplishing several national and international awards. Today you will find Mariecarmen teaching paddling and surfing to all age and levels and also attending patients as an intern at the Palmer College of Chiropractic Clinic. She loves sharing her love and passion for a healthy lifestyle through ocean sports, wellness, and fitness.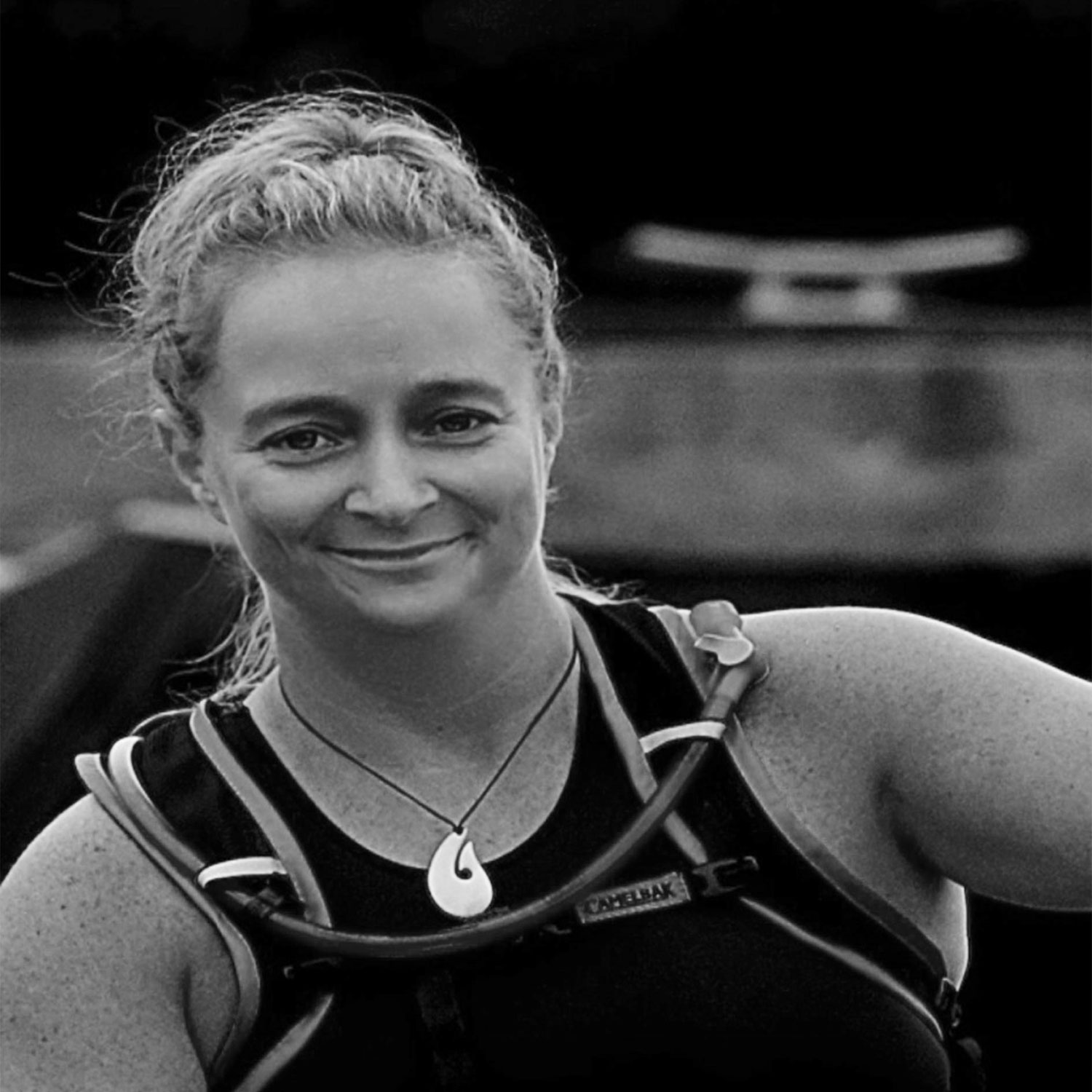 MICHELLE CURRIER - USA
Growing up on Cape Cod, Michelle starting sailing at a very young age, so she has always had the passion for being on the water. >She was introduced to Stand Up Paddling nine years ago which led to her to Stand Up Paddle racing.
Read more

Also, for the past six years, she has participated in the Cape Cod Bay Challenge which is a 36 mile paddle across the Cape Cod Bay to raise funds for Christopher's Haven. In addition to Stand Up Paddle racing, Michelle can be found surfing her favorite local spots, going on adventures ice climbing, and rock climbing. She is also Paddlefit Certified, an ACA Level 2 Certified Stand Up Paddle instructor, and an ACE Certified Personal Trainer.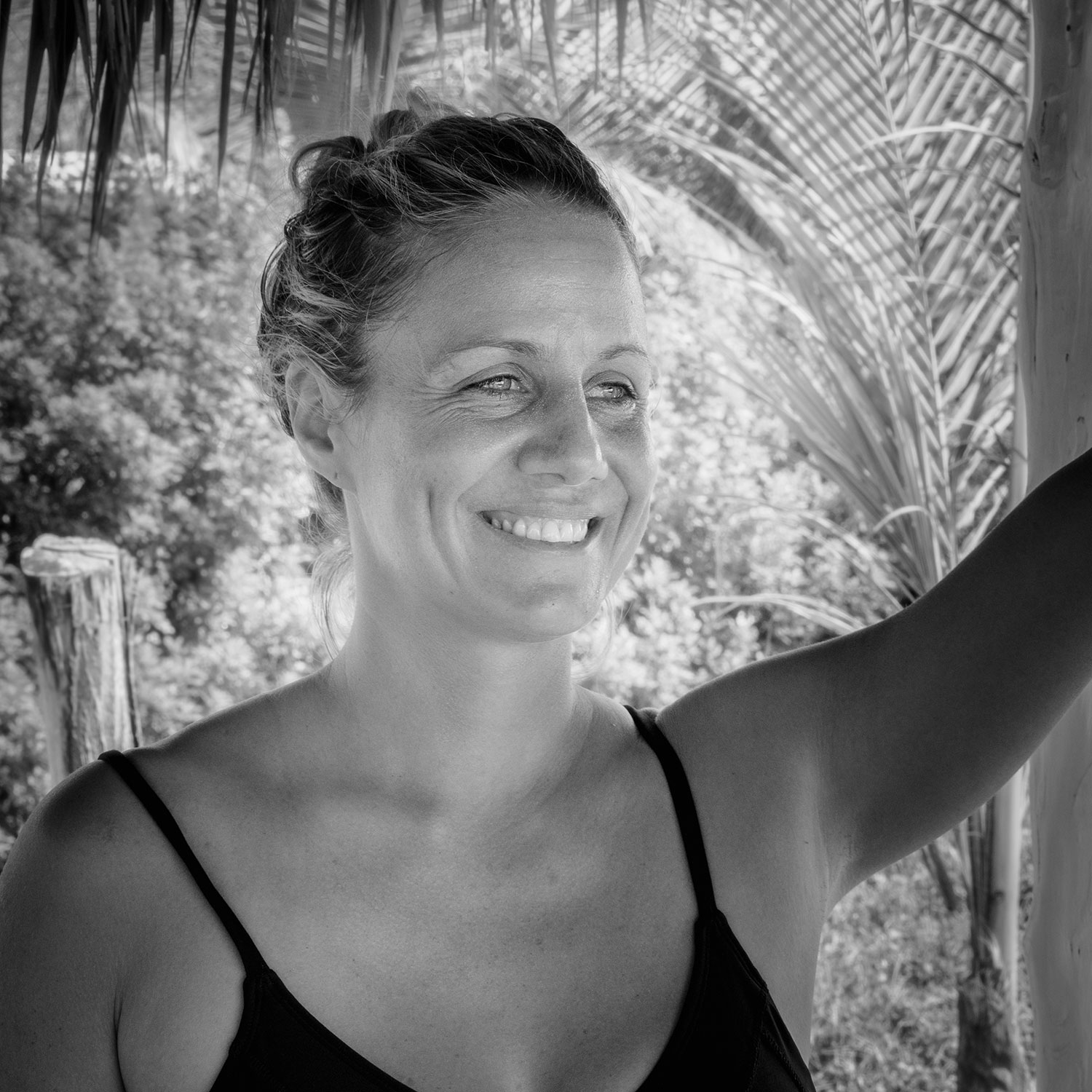 PASCALE ROY LAFONTAINE - CANADA
Pascale is a surf guide, yoga, SUP yoga, SUP fitness instructor, and a certified Paddle Canada instructor but surfing is her healthy obsession. In 2003 she traveled for a year in Latin America and dedicated hours to learn how to surf, and she never looked back.
Read more
Since then, she has made the ocean her homeland.

In 2007, Pascale moved to the North Shore of Oahu, Hawaii, where she completed her Master's in Speech Communications and lived there for eight years. Paddleboarding and yoga found a more important space in her life when she completed her first of many yoga training. Slowly, she started to trade her career as a College Instructor to work on her business, Healthy Obsessions, leading surf camps, yoga retreats, hiking adventures, and SUP adventures.

In 2015 Pascale and Jonathan Busby co-founded Écho Aloha. Located in the Laurentians, Écho Aloha is a growing paddleboard business offering various rentals, classes, expeditions, and training. Écho Aloha has a paddleboard shop, three rental shops, as well as a yoga studio. Her favorite job is to be a surf guide, bringing her back to Costa Rica, Guatemala, Salvador & Hawaii on a regular basis to lead surf, SUP, and yoga retreats.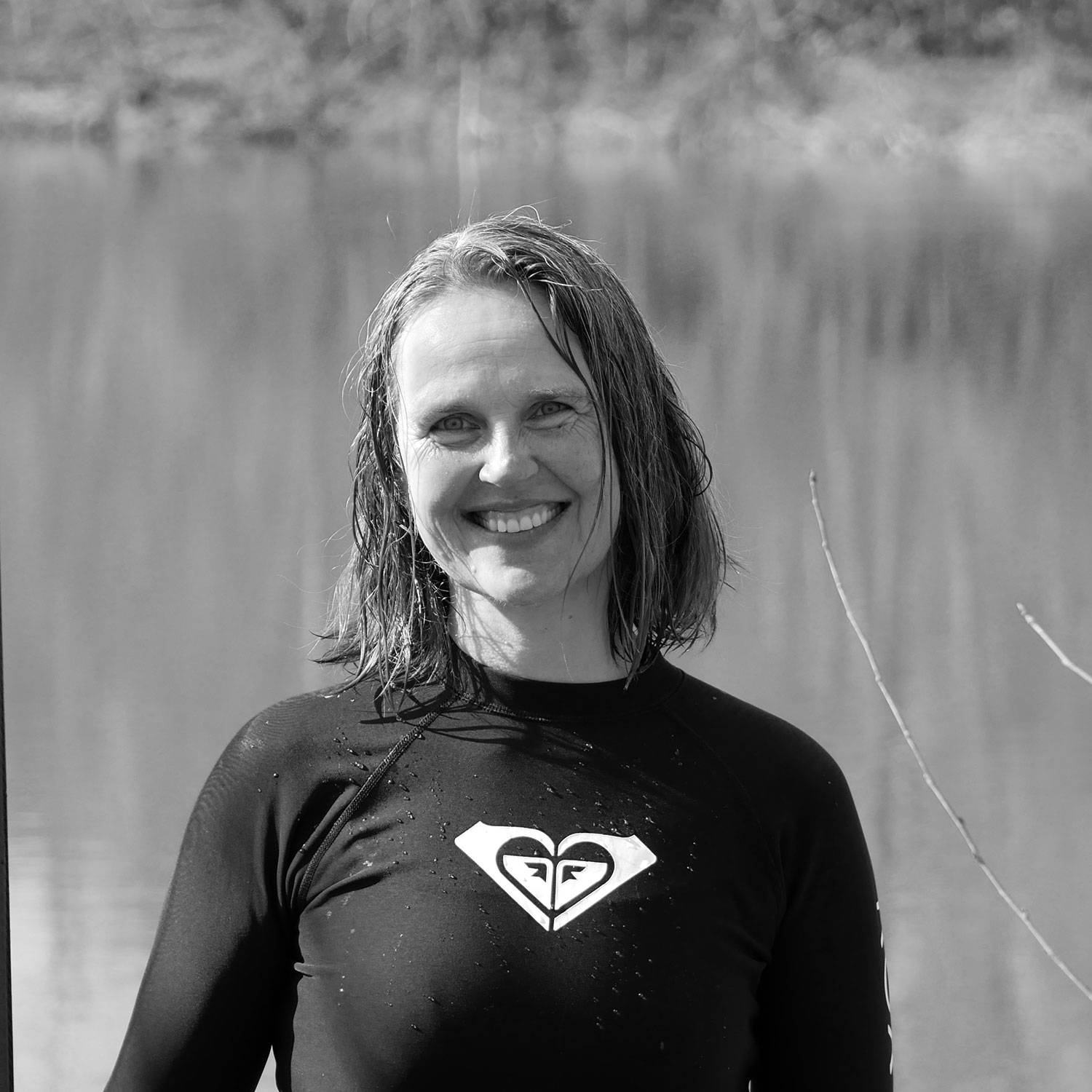 TINA FUNKE - GERMANY
For Tina, water is her energy, and since she was 16 years old, windsurfing in the sea was her passion. At the age of 18, she started to teach windsurfing, and shortly after, she became a windsurf athlete.
Read more
Tina was introduced to SUP on the Canary Islands when there was no wind for windsurfing. SUP immediately became her new passion when she realized she could paddle anywhere in the interior of Germany.

Tina has a Master of Arts in sports science, licensed Functional Trainer, and SUP instructor of the German Canoe Association.This year Tina will open her own watersports business focusing on training for SUP, windsurf, and canoe.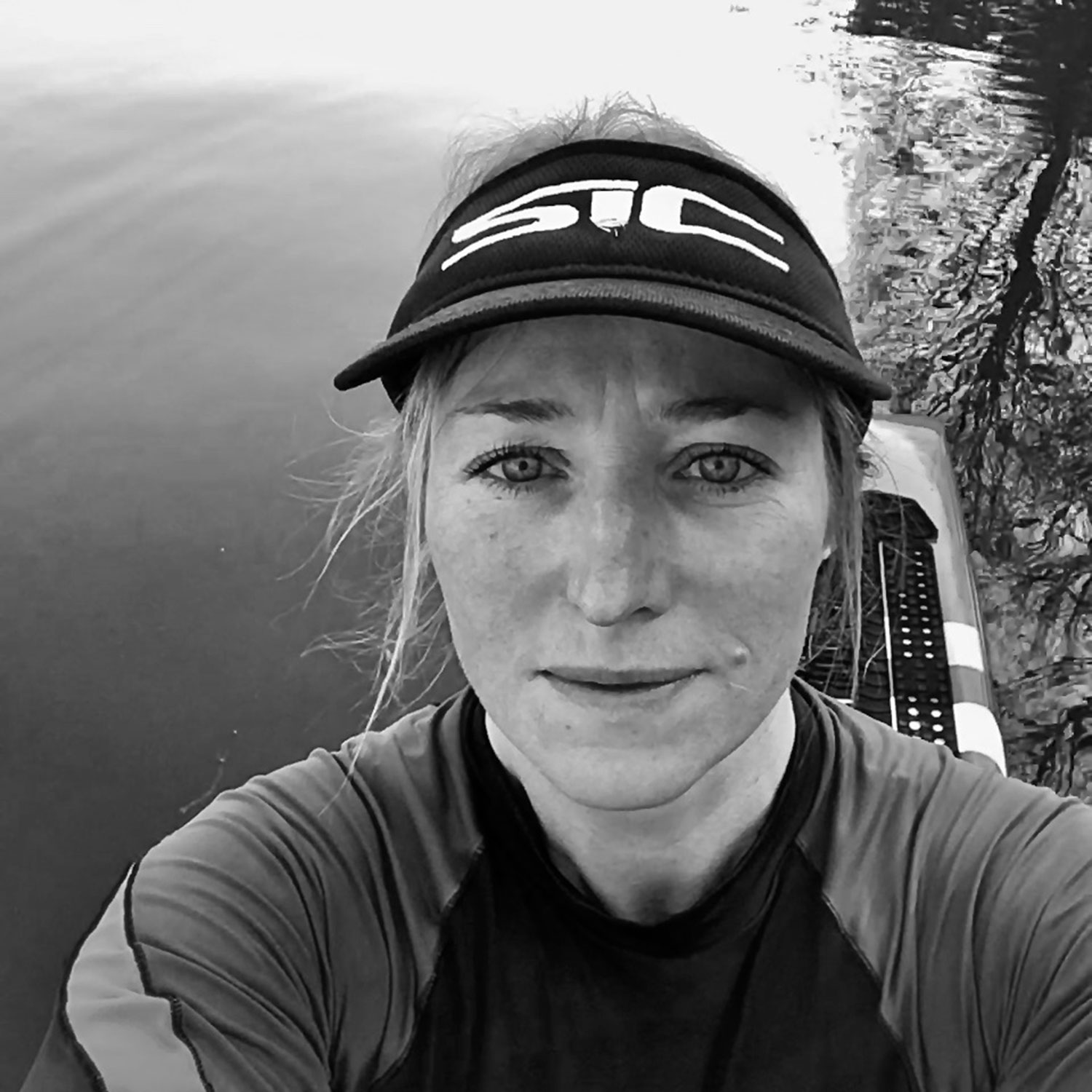 ANJA OBER-BLOIBAUM - GERMANY
It was coincidental that Anja Ober-Bloibaum got into Stand-up paddling. During a get-together in 2015 with her girlfriends, they spontaneously had the idea to take a trial lesson - that's how she got on the board for the first time.
Read more
She was quickly fascinated, and countless hours on the canal followed. She also met her husband Tim on the water, and they were able to pursue and expand their hobby together.

As a surfer, Anja was regularly drawn to the Atlantic Ocean or the North Sea. There is nothing more beautiful than being on the board, taking a tour, enjoying the landscape from the water, and riding a few waves at the end. In 2020 she made her debut in Long Distance SUP racing at the NRW Championships. Afterward, she began to train for SUP racing on a regular basis.

Today you will find Anja mostly on spots around the Ruhr area in Germany, paddling, and training on lakes and rivers nearby. She loves being outside – be it on the water or together with her two dogs. As a physiotherapist for animals, she knows how important exercise is for our health – a thing she found for herself doing stand-up paddling.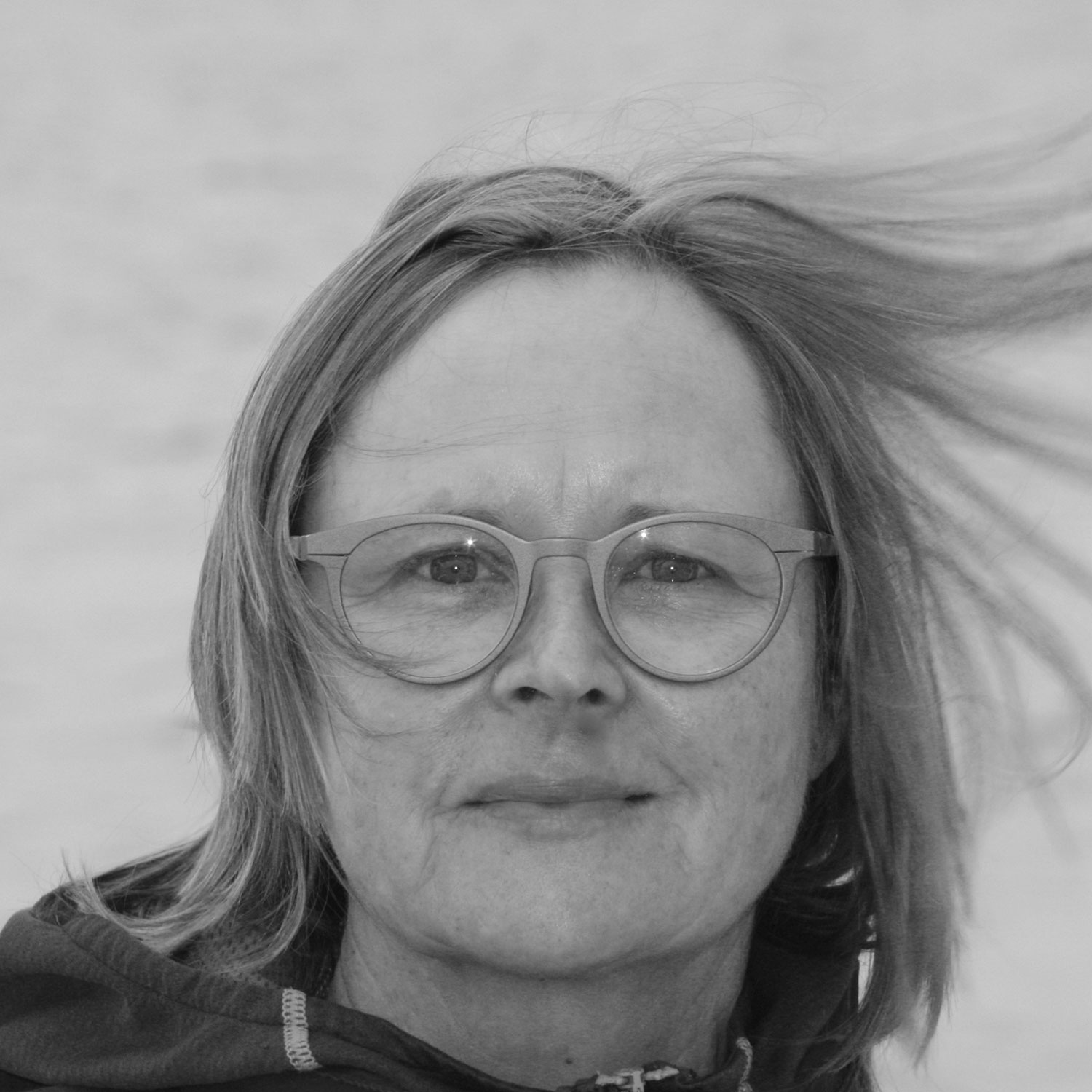 ANNETTE PAULENZ-THEIL - GERMANY
Born 1963 in Berlin, Germany, Annette is the oldest German SIC SUP rider for the team. Living far from the coast, it's no wonder she prefers paddling flat water locations.
Read more
Annette's first contact with SUP was a newspaper article featuring the description of the World Cup race in Hamburg in 2011, which piqued her curiosity to try. Now, she believes SUP is the best mode of transportation possible.

Since Annette's childhood, she has been practicing various competitive sports (Swimming, MTB, triathlon). Still, she likes the solitude of SUP training best but is happy to meet team members and enthusiasts at races. Annette is proud to represent senior women in the paddling community and provide them with inspiration and motivation to get out and paddle.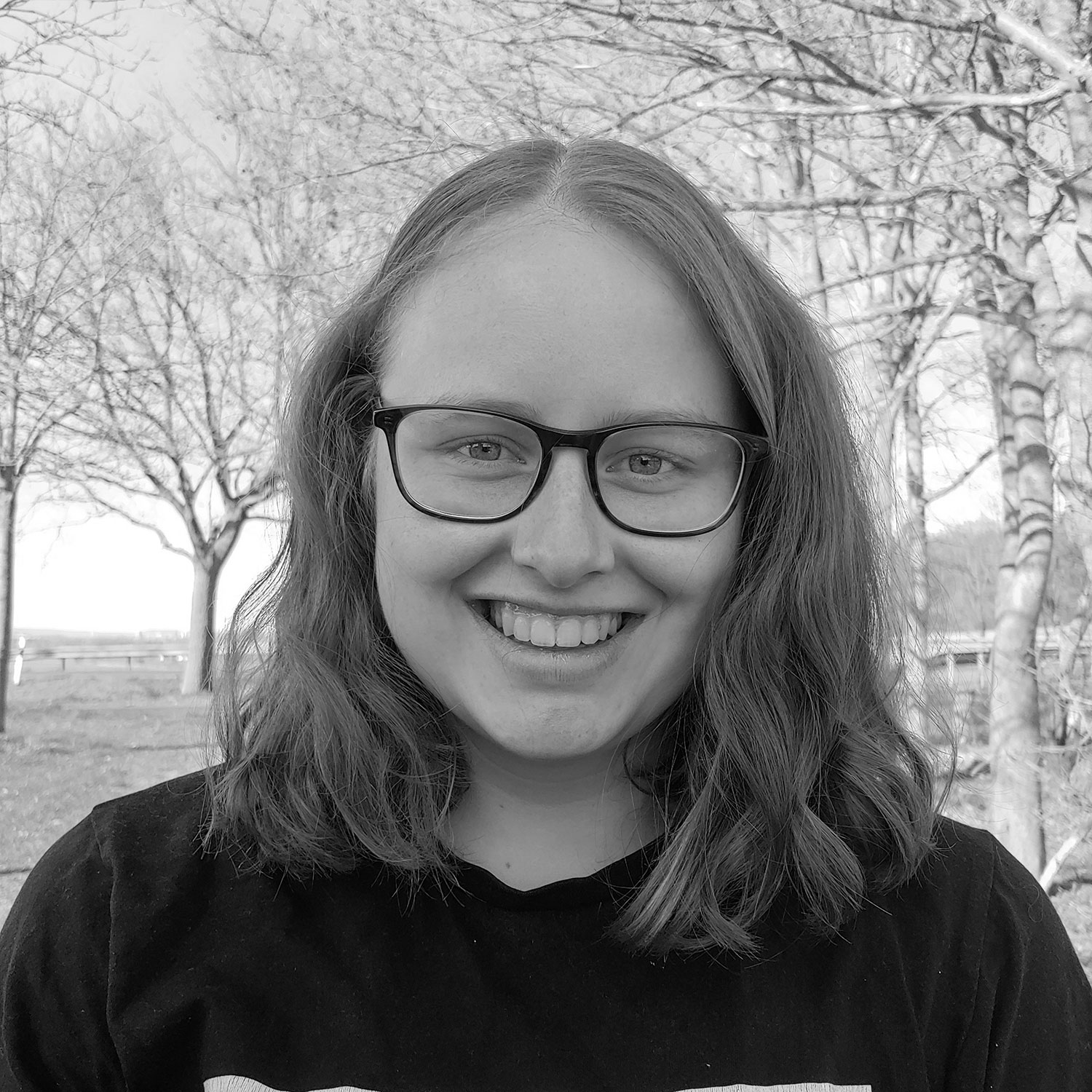 ANNE DE BOER - GERMANY
Anne de Boer is currently 20 years old and lives in a small town in central Germany where she is training to be an occupational therapist.
Read more
Growing up in a watersports family, she was only seven years old when she stood on a windsurf board for the very first time. When there was no wind, she started paddling without using the sail.

Anne first started taking notice of SUP as a sport at a surf festival in 2015, when she jokingly said to her parents that she would participate in SUP competitions one day. One year later, she is competing in the German national SUP race scene. Anne's favorite part of SUP is being part of this friendly and open-minded community and being able to meet a lot of cool people who all share the same passion for the sport. SUP for Anne plays a huge role in having a good work-life balance, being outside, having fun with friends while also competing with others, and pushing yourself to the limit.