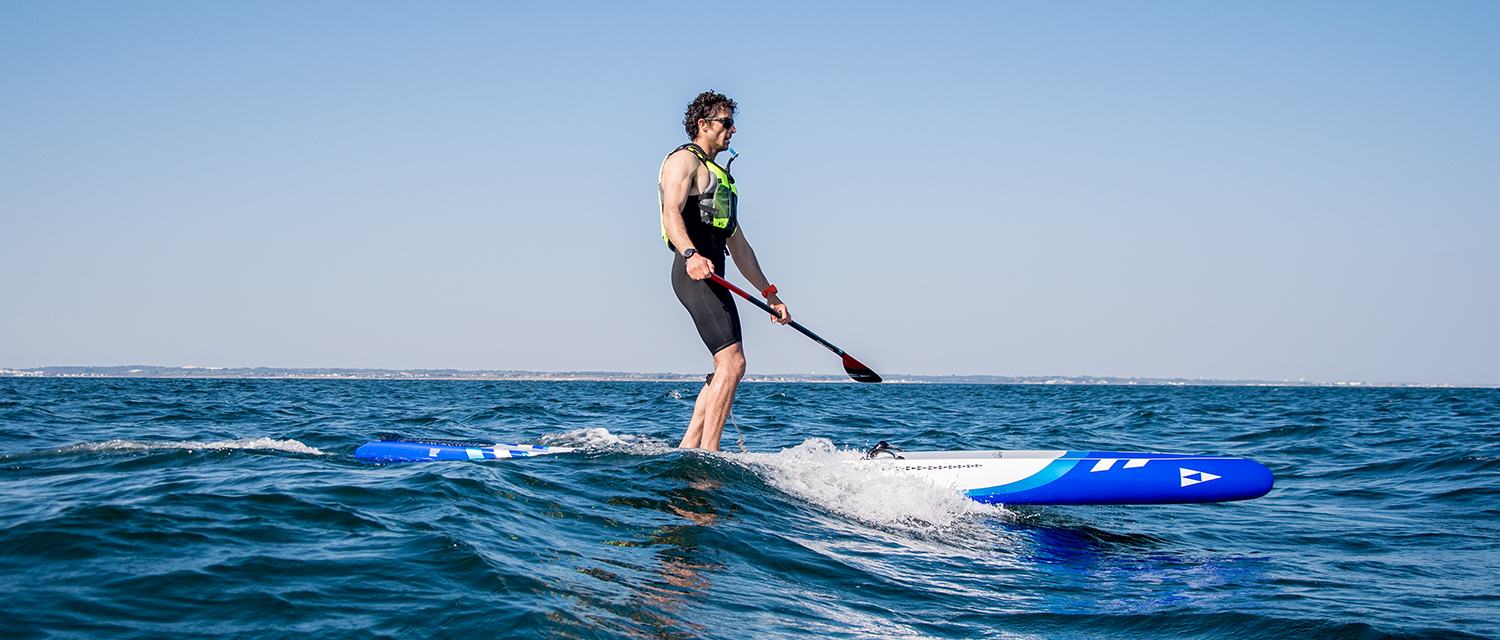 Mother nature can toss out some curveballs when it comes to your paddling plans. Wind doesn't have to be one of them. There are ways you can take advantage of the wind and waves it creates to keep you connected to the watersport you love.
---
DOWNWIND PADDLING
Downwind paddling is different from any other SUP discipline, attracting experienced riders looking for a new twist on the sport. It's the perfect blend of challenging and relaxing: there are moments of full-on paddling followed by periods of surfing/gliding. Although it's possible to do a downwind run with any SUP, it's ideal for paddling a rigid, composite board rather than an inflatable.
SIC Maui has been developing boards specially designed for downwinding for many years. Boards range from 12.6' to over 17' and differ from flatwater models in several ways. Their shape is inspired by classic surfboards, with a more pronounced front rocker (the convex curve of the deck between the nose and tail)—this allows them to perform better on bumps and prevents swamping/wallowing. One such board is the legendary Bullet, a stable touring and downwind cruiser that surfs and maneuvers like a longboard. The board is available in 12.6' or 14' with widths of 28.5" and 30".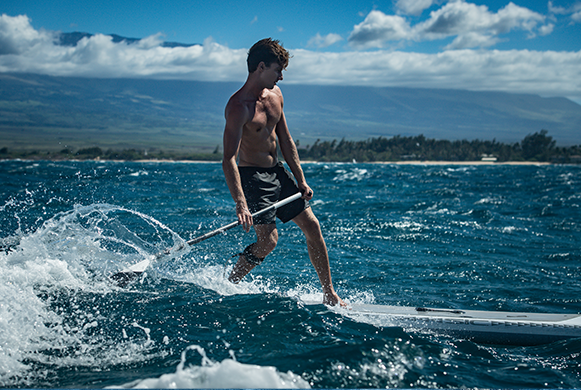 Another board style well suited for downwinding are dugouts—they typically have a hollow deck with raised edges, which allows the rider to have a lower center of gravity on the water, providing extra stability. Their high volume, missile-shaped nose works to prevent wallowing on bumps, and the "cockpit" protects from rough, choppy water, allowing for a smoother glide. The Atlantis is one of the best dugout boards for wind swell-type downwinding. Although the board is tailored towards experienced riders, its low center of gravity, high walls, and specialized drainage system make it a choppy water master.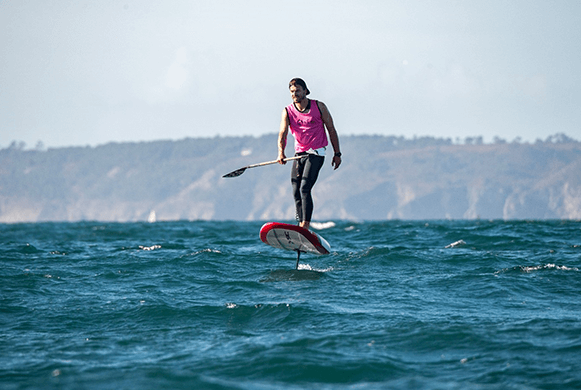 DOWNWIND SUP FOILING
Downwind SUP foiling has opened new doors for what is possible for paddlers and has turned many people on to foiling. But in order to enjoy the feeling of flying over the water for miles on end, you need to be skilled at foil surfing waves.

Perfecting the art of downwind SUP foiling requires hours of training yourself on how to identify the best type of bumps to ride and learning paddle timing in order to maximize your efforts. The equipment also plays a crucial role: opt for a short, big-volume board that provides glide with a large surface-area foil that generates a big lift. The Mako 5'7 is a solid option.
DOWNWIND WING FOILING
In 2019, the wing-surfer made its debut, revolutionizing the world of wind/water sports and launching the sport of wing surfing, which has quickly become the fastest growing water sport in the world. As athletes became more comfortable with the wing, they began pushing the boundaries of what it could be used for and discovered it was an amazing addition to downwinding.
The traction power of the wind in the wing sail replaces the paddle needed for traditional SUP foiling, making the take-off phase much easier. Once you've lifted off on the foil, the principle is exactly the same: wing riders are looking to exploit the energy provided by the bumps to achieve endless glide. The addition of the wing allows riders to downwind in a wider range of conditions and even allows for upwind riding over short distances, eliminating the need for cars and/or water taxis.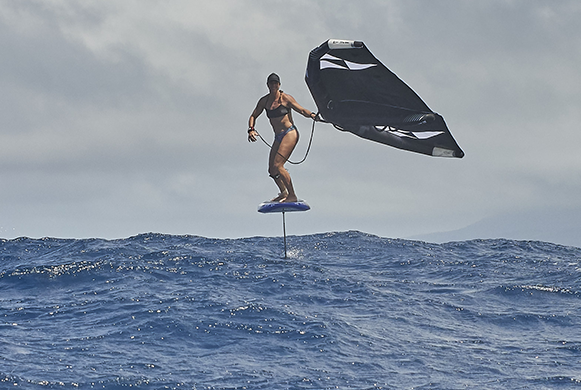 Whether you're riding a raceboard, a foil, or have a wing in your hand, downwinding is one of the unique ways to experience the ocean. It's a lesson in humility careful planning and is a never-ending quest for that endless glide that allows the rider to connect the power of the wind and the water. If you've yet to jump on the downwinding bandwagon, what are you waiting for? We're willing to bet that once you do, you'll never look back.