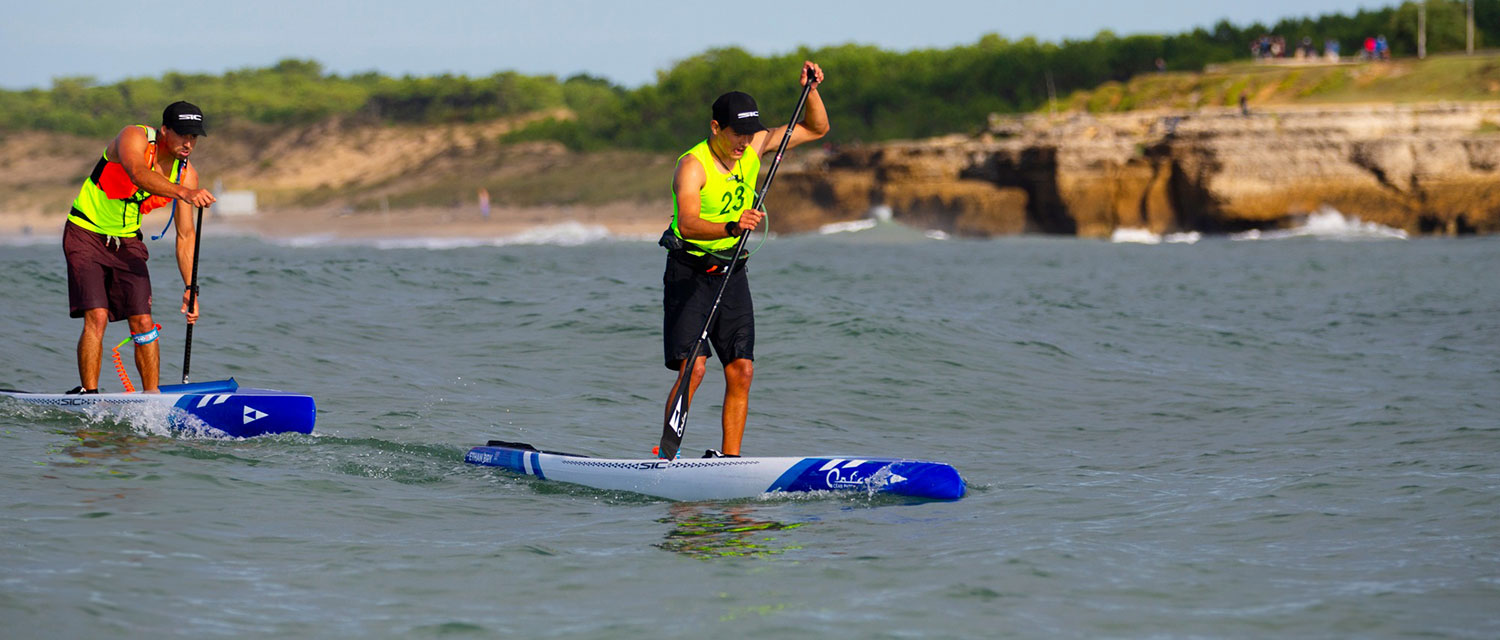 Great success for SIC Maui Team! Last weekend (September 23 and 24), the French Championships were held in Royan (Charente Maritime, France). For two days, the best French riders gathered to battle it out in the long-distance and technical race events. The SIC riders did extremely well, taking the highest spots on the podium.
Ethan Bry was the weekend's big winner, taking the long-distance and technical race after a hard-fought battle with Ludovic Teulade. At just 18, Ethan became only the second French racer to win both titles. Before him, only Titouan Puyo (2015 and 2022) had achieved such a performance. Pierre-Alain De Bois won the Long Distance in the Grand Masters category.
A LOOK BACK AT THE WEEKEND'S BIG WINNER OVER TWO DAYS
SATURDAY - LONG-DISTANCE RACE (13.5KM)
"It started out flat and even though there wasn't much wind, it was still a fairly oceanic course, with the swell slapping against the cliff and making big water movements. At the first buoy, a series of waves brought down Simon (Ackerman, 3rd overall), the pack was split in two and we escaped with Ludo in front."
"And for the last 12 kilometers, all we did was pull each other along and take turns. It was great fun. The draft wasn't really about resting, it's a bit like a downwind, very technical. We stuck together right up to the last buoy."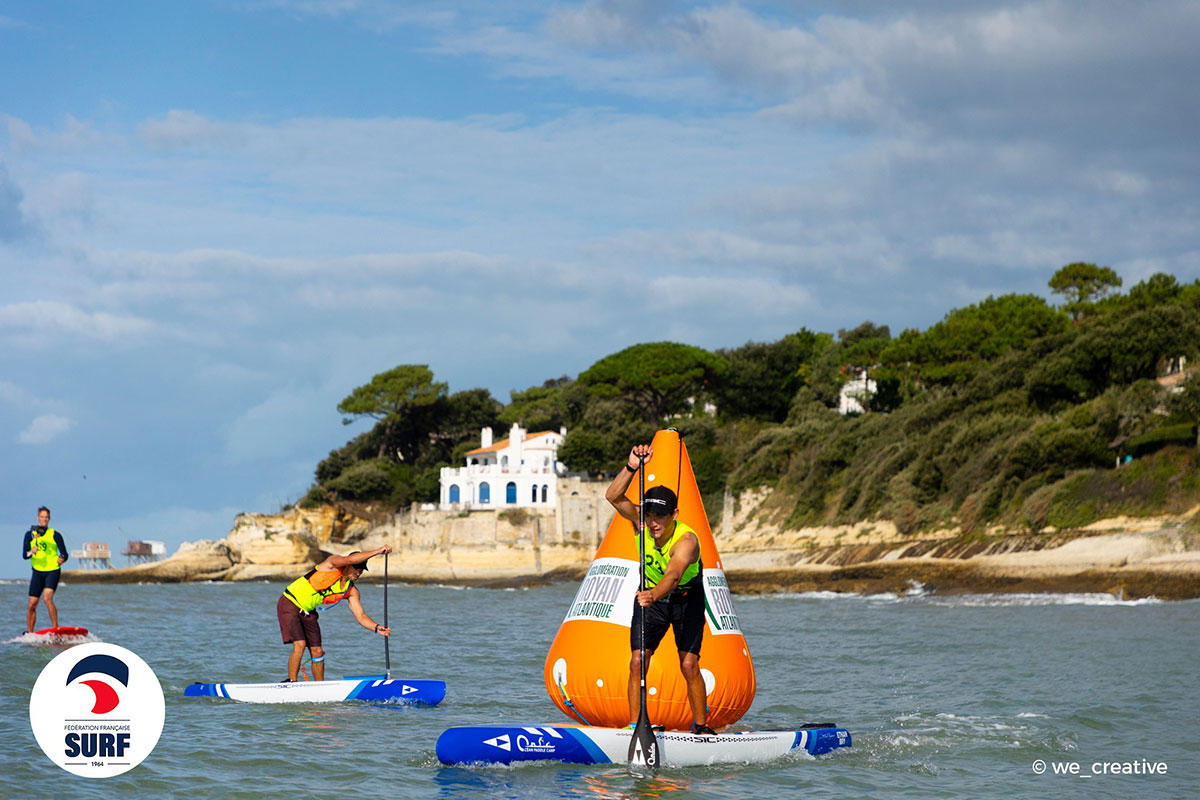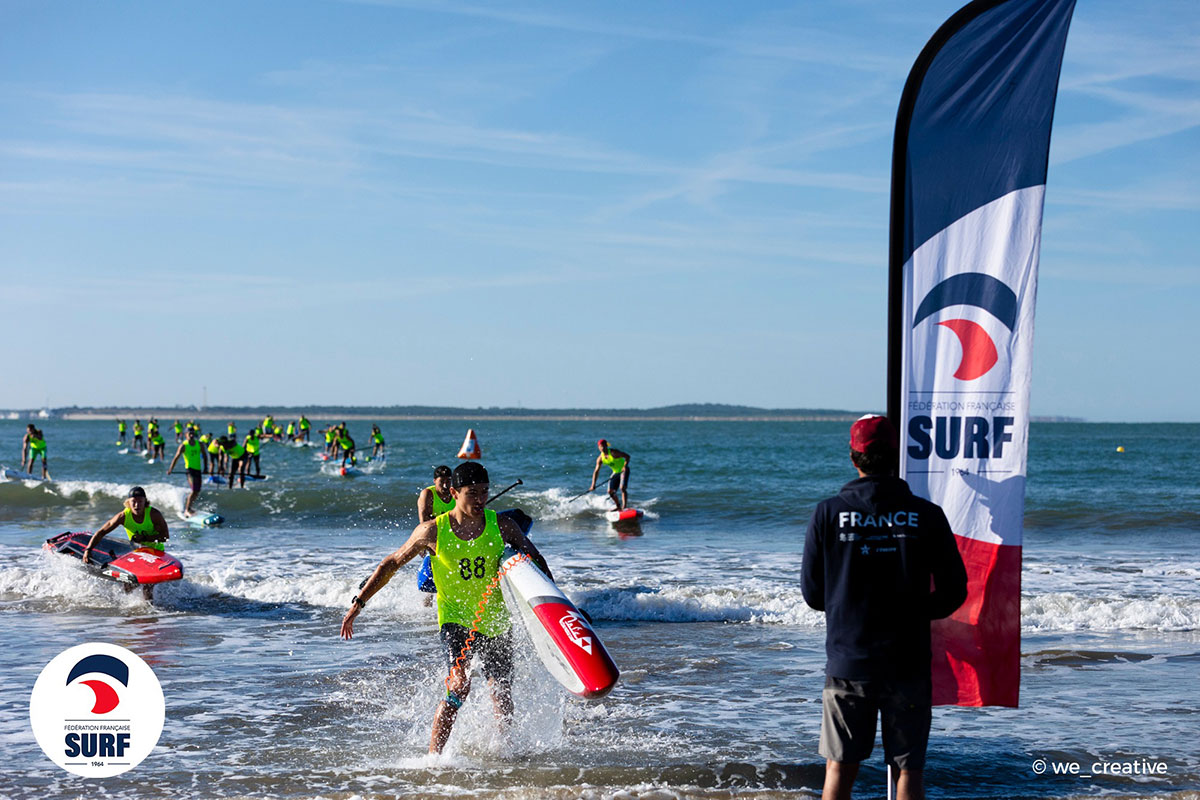 SUNDAY – TECHNICAL RACE: 4 LOOPS OF 1200M
"The next day, the start of the technical race was from the beach. There were 4 laps. On the first two laps, I was with Ludo and Simon before distancing myself as I passed a buoy. They didn't manage to catch up with me, and that's when I gave it my all and finally won."
"I only took part in two competitions at the start of the season: the Pornichet Paddle Trophy and the Beg Meil Paddle Cup, which I won, but there wasn't really anything competitive about it. I didn't really know where I stood. This French championship was my first competition in a long time. I'm not disappointed with my summer training. I'm really happy to do a double win for my first French Open championships."
THE NEXT STEP - ON COURSE FOR THE EUROPEAN CHAMPIONSHIPS?
"I keep training in Brest, I have access to the harbor (where he studied), which allows me to train. There's going to be a winter break in December, but in two weeks there's the Fort Boyard Challenge. The big target is the European Championships in Peniche, Portugal, from October 16 to 22. I'm just finishing my preparation and that will be my last challenge of the year."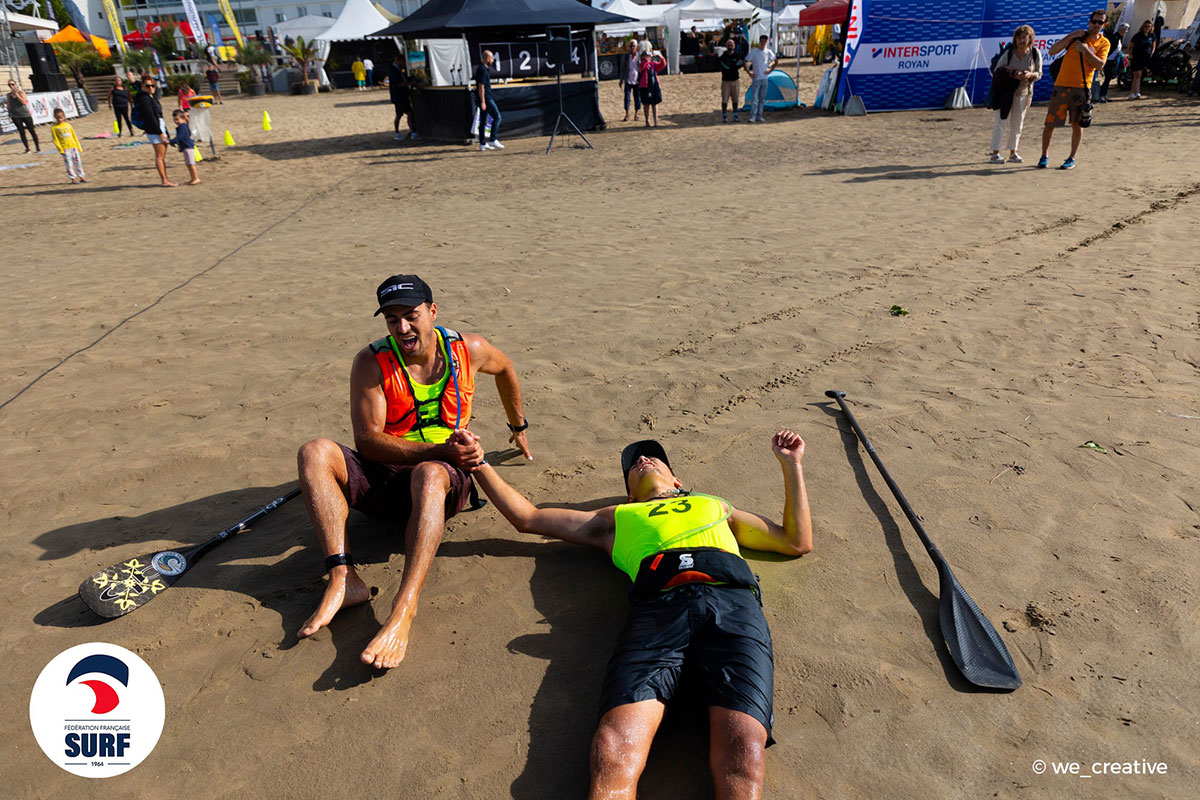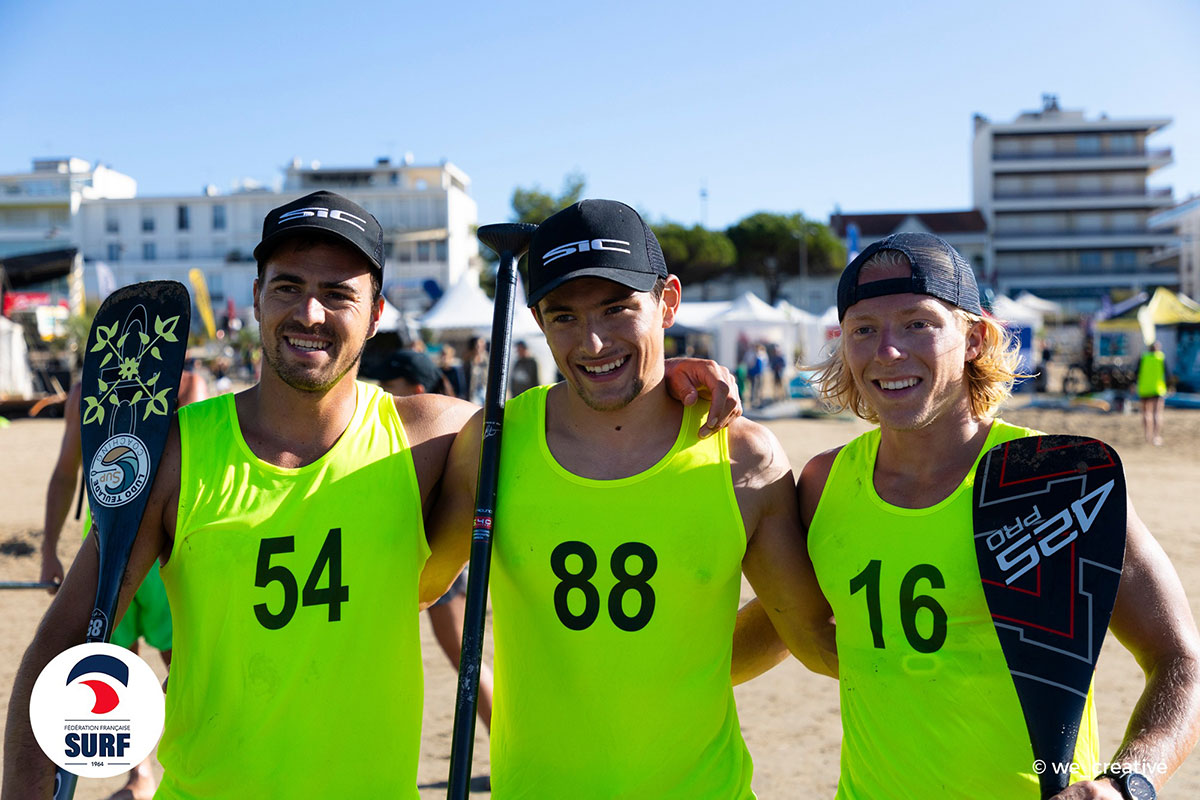 RESULTS
1st Long Distance, 1st Technical race - Ethan Bry
2nd Long Distance, 2nd Technical race - Ludovic Teulade
1st Grand Masters Long Distance - Pierre-Alain De Bois
VIDEOS