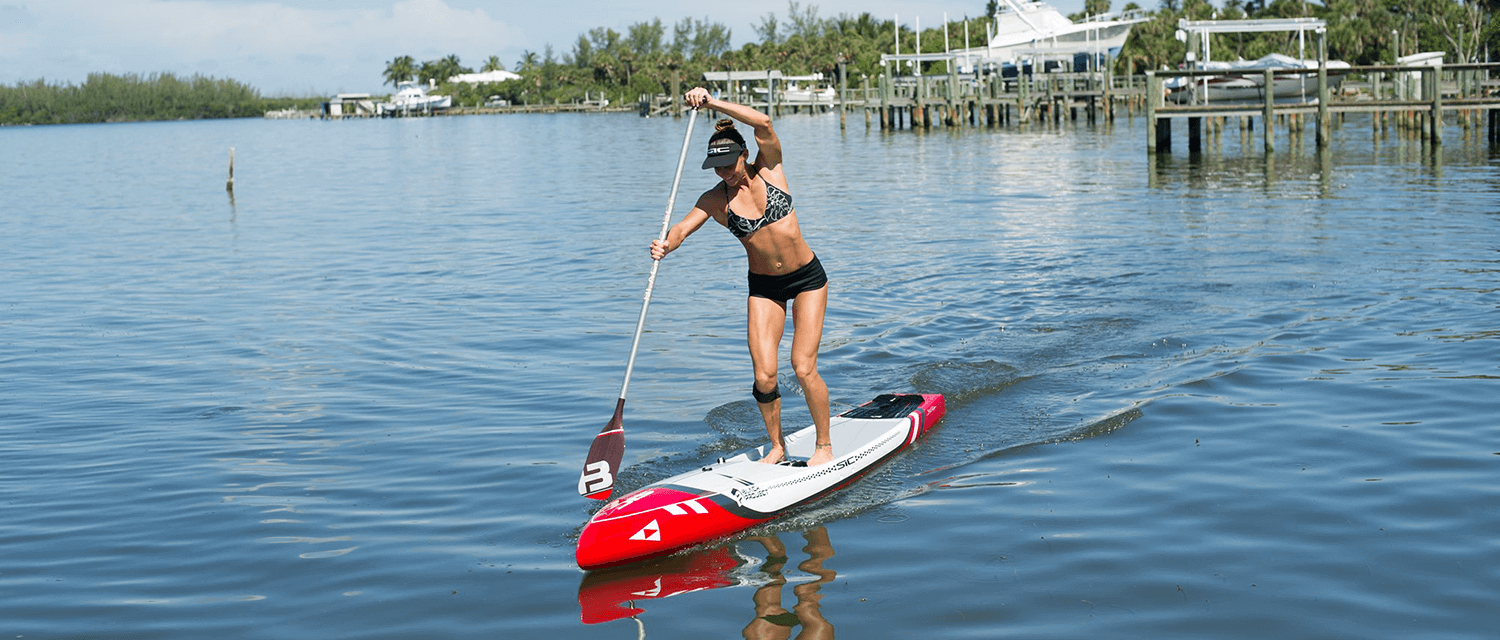 When it comes to standup paddling, Seychelle is no stranger to the podium. In 2019, the Florida native won the London, Osaka, and Paris stops of the APP World Tour, ultimately winning the APP World Racing Title. That same year, she also won the Chattajack, a 31-mile race on the Chattanooga River. Her standup paddle career was at an all-time high.
But in 2020, Seychelle decided to shift gears. She opted to take a break from competitive paddling and instead focus on having a family. In 2020, Seychelle got pregnant for the first time but a few months later, she had a miscarriage. In 2021, Seychelle had another miscarriage. Then, in March of 2022, Seychelle celebrated the birth of her son, Ry.
---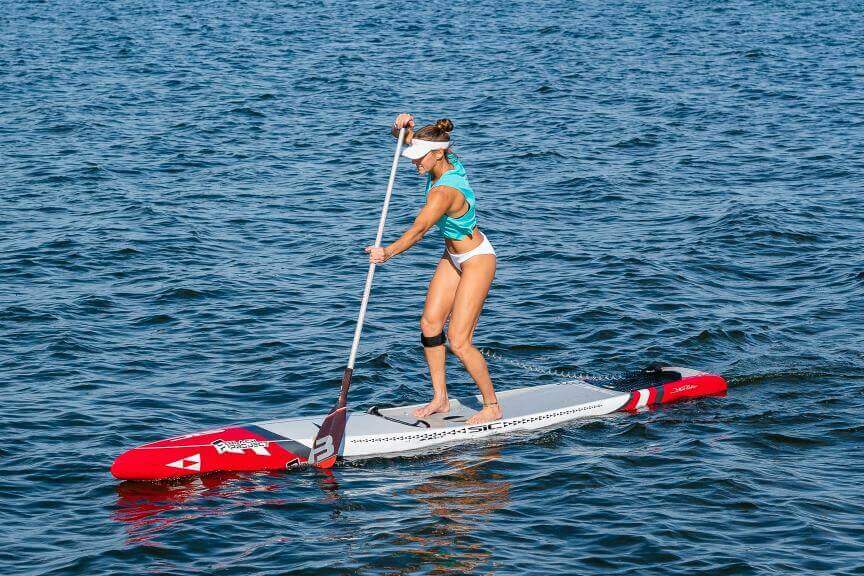 "It was really nice initially to have a break," says Seychelle. "2021 was a lot of dealing with the healing that I needed to do and 2022 has been about being a new mom and trying to find the motivation and the desire to train."
Although Seychelle took a three-year hiatus from training, she never stopped paddling. An experienced SUP instructor, Seychelle started her own online coaching business in 2020 and shifted her focus from her own training to helping other paddlers. And although physical exertion was difficult during pregnancy, she continued to paddle and surf regularly because it was enjoyable and felt good for her body.
This year, Seychelle is ready and excited to get back into racing albeit with a new focus. She's planning to return to her roots and distance paddling. She's planning to focus on a few key events, with some of the races clocking in at 70 plus miles.
"I've always had a passion for ultra-events; that's how I first got into the sport," says Seychelle "To be able to train the way I was to compete on the world tour, I'm just not there right now. I'm excited to focus on and improve at endurance paddling because that's what my body feels capable of training for."
While Seychelle is excited to return to racing, things are different this time around. She's got a lot on her plate and is juggling being a new mom, running her coaching business, and squeezing in training when she can. She's written herself a training plan and although she has intentions of following it as closely as possible, she acknowledges that she will need to be flexible.
"I always like to say we can decide what we want and why we want it, but we don't get to decide how it happens and when it happens," says Seychelle. "I think a lot of times we beat ourselves up, especially as a new mom, with trying to have a time frame for when things are going to happen. One thing you learn quickly as a new mom is it's not your time frame anymore."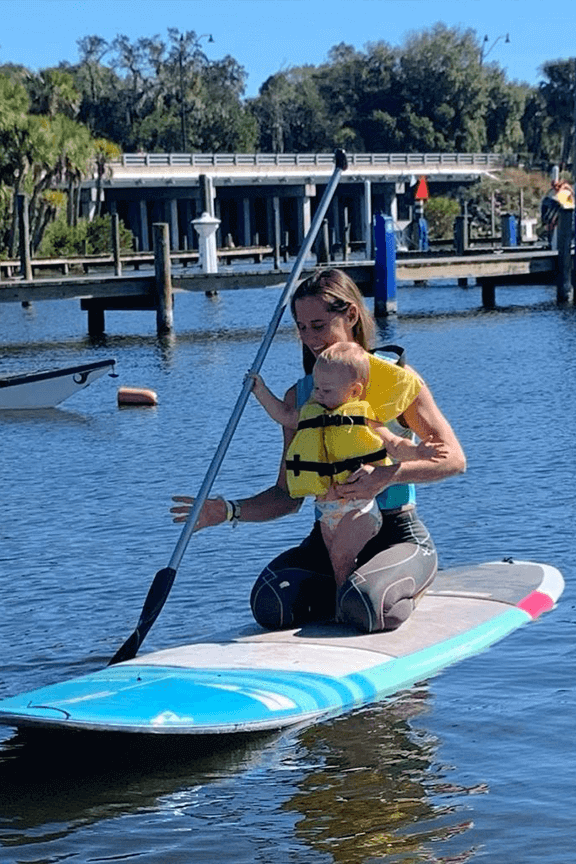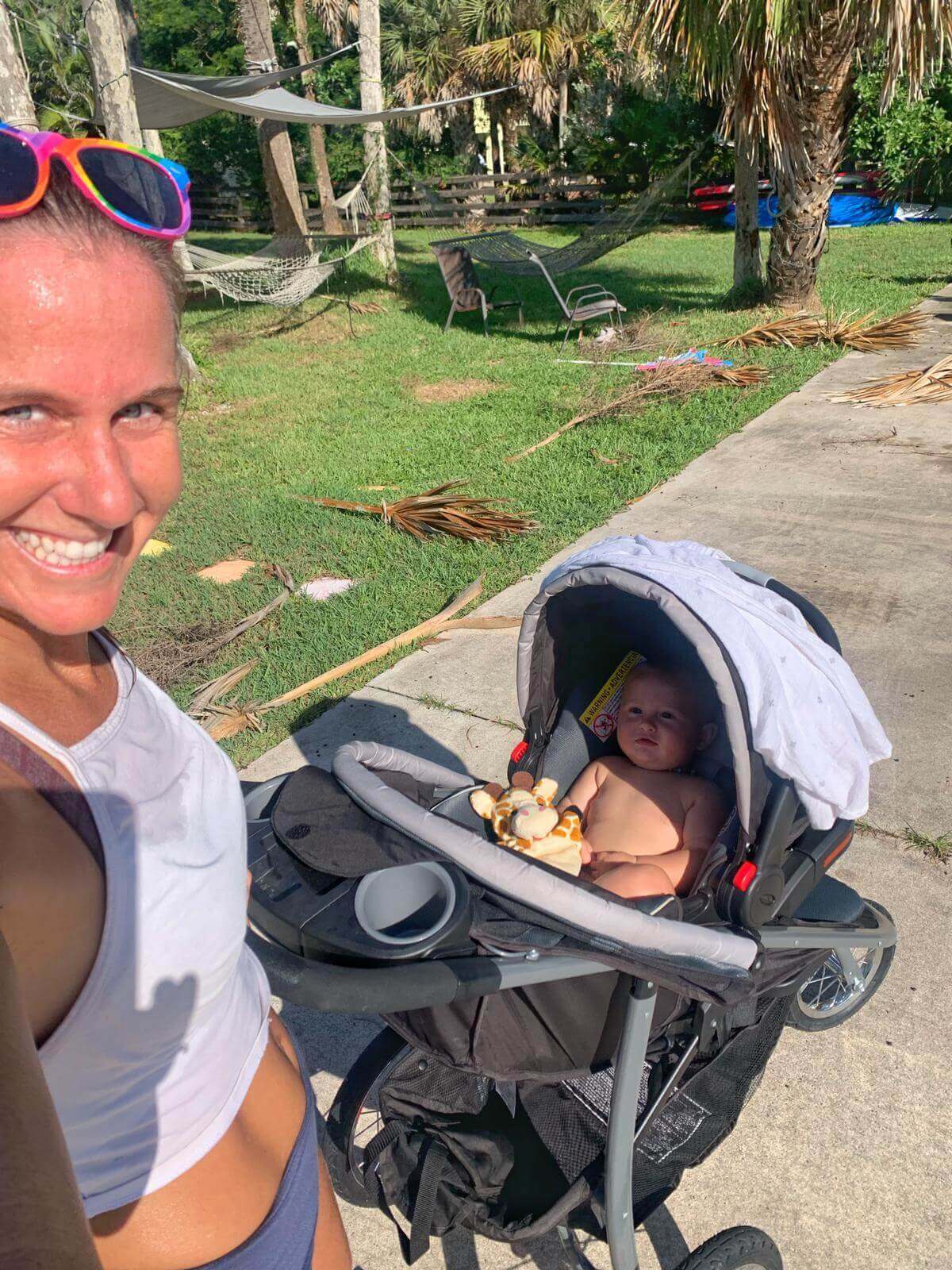 Although Seychelle has a lot of support from her family, she admits that's it's difficult to find time to train and the motivation to train with a baby around. For her, it all comes down to having a 'why,' or a deeper reason for making training a priority.
"If you have a deeper why that's very connected and feels very purposeful, it's always easier to find the motivation to at least get started," says Seychelle. "Once you get started, you always feel better afterwards."
As a coach, Seychelle says the advice she'd offer to new mothers/athletes would be to be patient. She says it's important to have grace with your abilities and your schedule and to simply do what you can when you can. She emphasizes the importance of being grateful and proud of whatever you can accomplish.
Another thing Seychelle suggests is incorporate your kids into your training. For her, it's difficult to find time to paddle because she can't take Ry with her. But she can run with him in the stroller, so she's shifted her training to be more land based because it's something that she can do with her son.
Heading into the 2023 season, Seychelle's goals are to focus on her coaching business as well as endurance paddling. She plans to work towards becoming the best female endurance paddler in the world. She's also excited to enjoy travelling and racing again, with her family in tow.
"I believe we can do anything that we want as long as we are clear on our priorities, our goals, and our why," says Seychelle. "It's a whole new adventure and it's a whole new me that's going to be reconnecting with the paddling community."