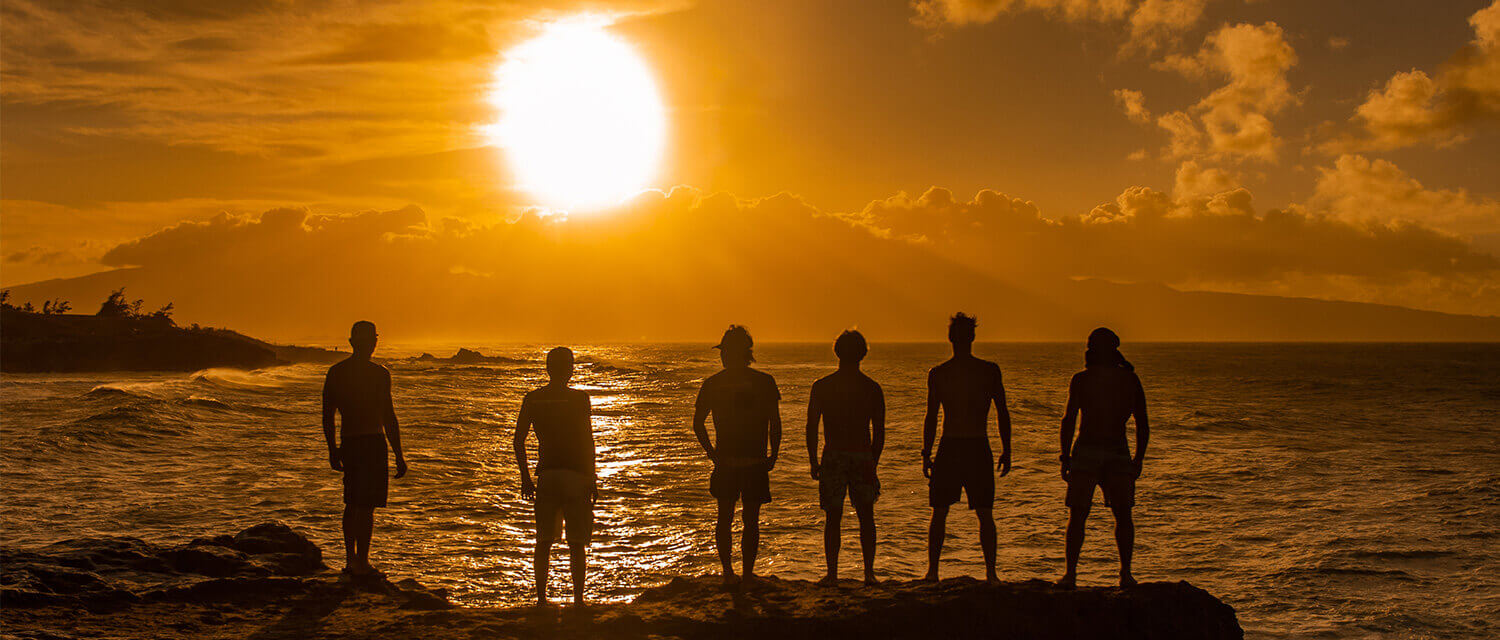 With the start of 2023 and a new race season, SIC is proud to announce that our team is growing internationally. In addition to our already talented pool of athletes, SIC added Rika (Japan), Ethan Bry (France), Caroline Kuntzel (Denmark), and Ryohei Yoshida (Japan) to the roster. SIC believes in long-term relationships and investing in the growth of our athletes and as such, many of the current members of our global team, including Jade Howson and Campbell Carter, started out on our youth development team. Canadian national athlete Tommy Buday returns as team manager—he has years of experience as a coach and is excited to support the team and help the athletes navigate racing and ultimately, achieving their goals. Here are the updates and addition to our 2023. We are bound by water and ready for the 2023 race season.
TOMMY BUDAY
Tommy was born in Hungary, Budapest but moved to Canada at age eleven so his father, a canoe Olympic bronze medalist and four-time world champion, could coach the Canadian national sprint canoe team. Tommy dreamed of competing in the Olympics and throughout his junior years, he captured multiple world titles and world championships. Tommy began racing on the national sprint canoe team when he was a senior, where he was coached by his father and represented Canada at three Olympic games and over ten world championships, earning three world championship silver medals.
Once Tommy retired from competition, he followed in his father's footsteps by becoming a coach himself. SUP was a natural transition for Tommy, and he quickly fell in love with it. He started a new SUP club in Montreal Called "the Lake SUP Gliders," where he teaches safety on the water and runs training for the group.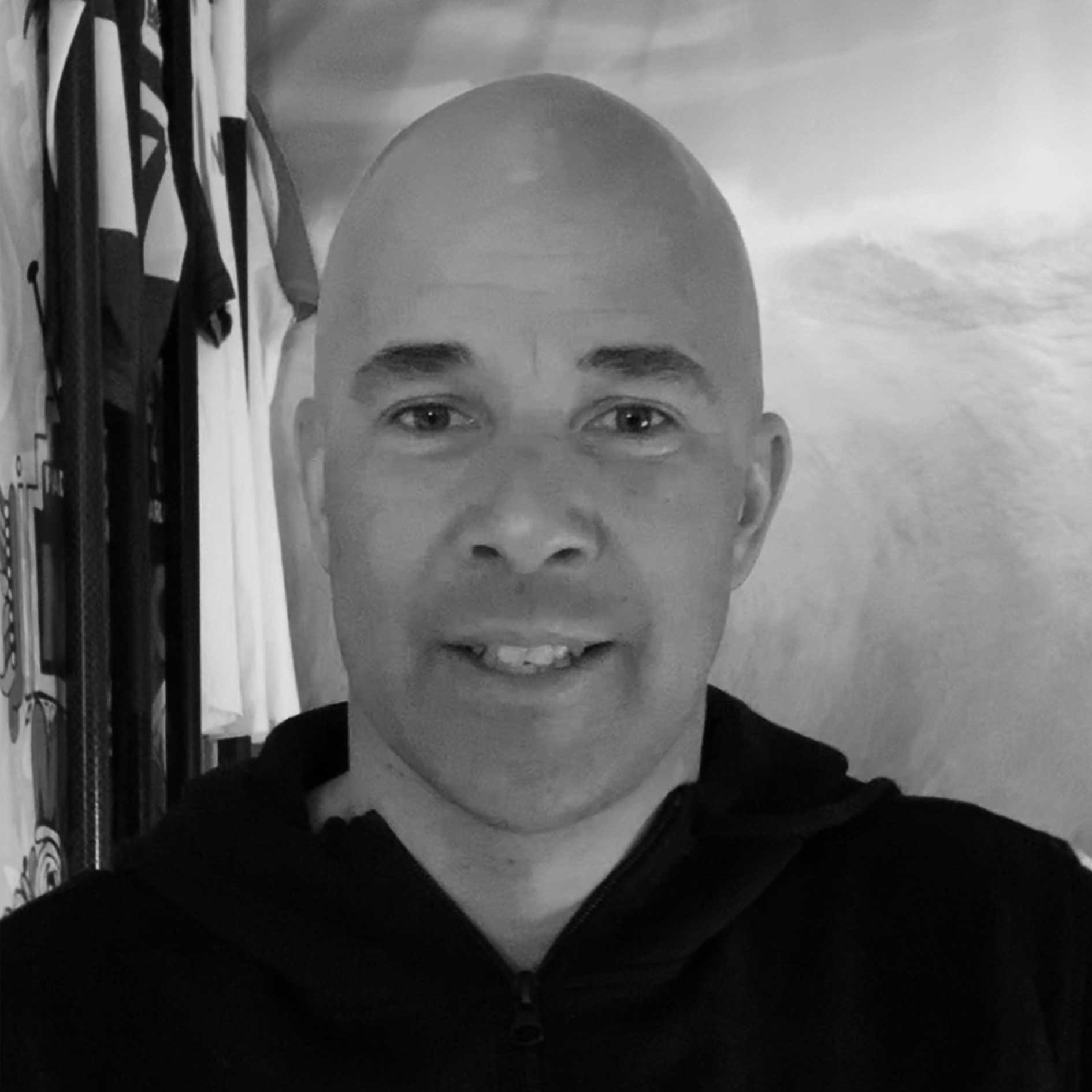 CAROLINE KUNTZEL
Caroline grew up in Denmark, a.k.a. cold Hawaii, but as a child, she wasn't comfortable in the ocean. It wasn't until she was 15, when she watched the ISA Worlds in Denmark that she was inspired to start paddling. While experimenting with surfing and SUP surfing, Caroline found her love for racing. She participated in a few races around the world, which motivated her to chase a new dream: to work towards becoming one of the best female paddlers in the world.
Now, her favorite discipline in SUP is sprint and short course technical racing—she especially loves open water and waves where technique and skills come into play. In 2019, it felt natural to share her stoke with the local community, so she started coaching and giving lessons to juniors and amateurs.
"My main goal for the year is to be even faster in the sprints and shorter technical races. I love to look at technical adjustments in all types of conditions and see what difference it can make in terms of speed in a race, which is why sprint and technical are perfect for me. I will be looking at the ISA and ICF worlds again as my biggest races. My personal goals this year are to keep growing and learning—I will be expanding my knowledge within coaching, health, sport, and marketing. I am super happy to be on team SIC and to have the support to take everything one step further and keep learning on a personal and athletic level."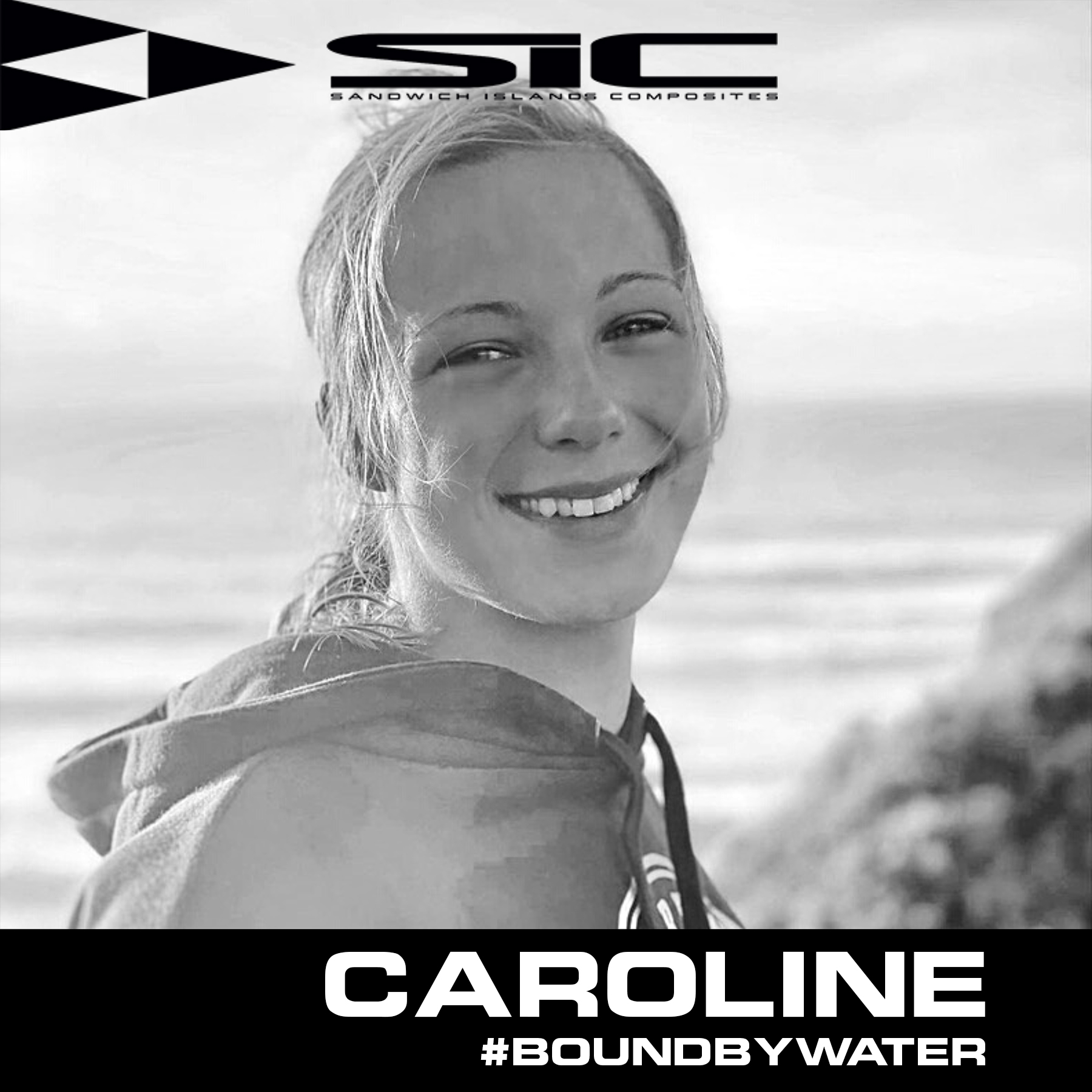 ---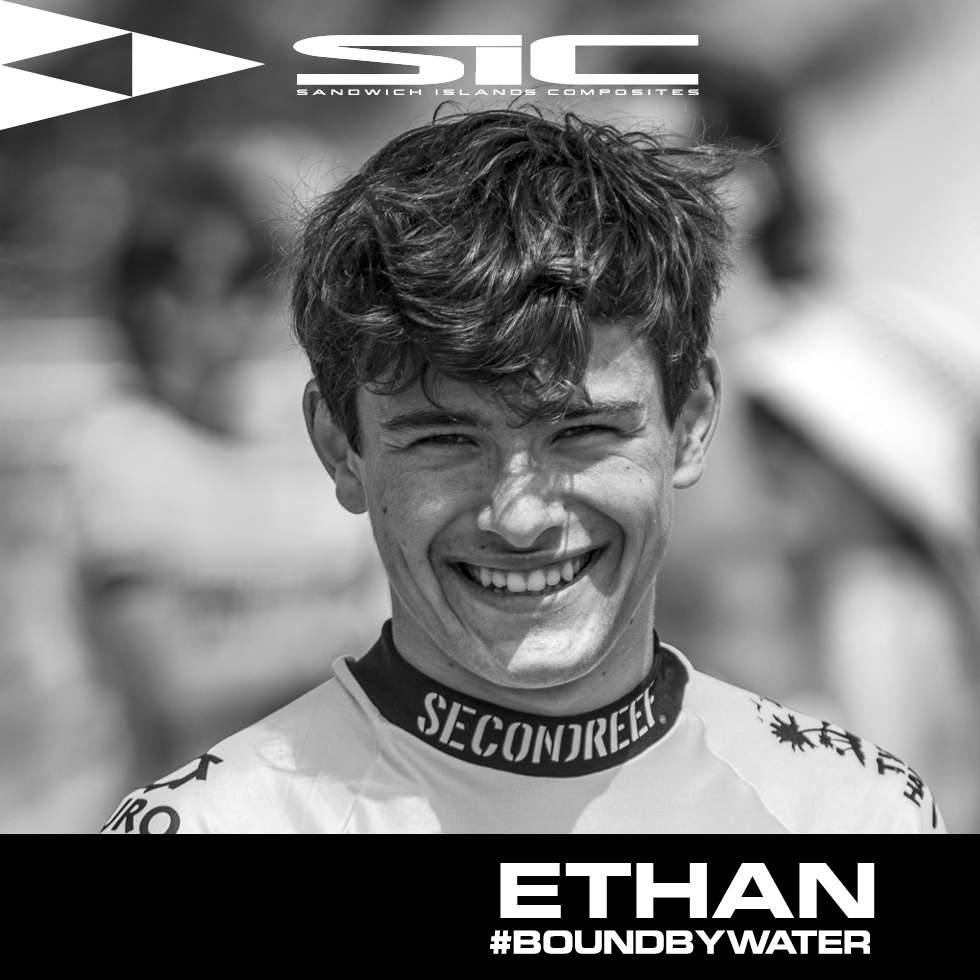 ETHAN BRY
Ethan Bry grew up on Presqu'île de Crozon, one of France's most beautiful peninsulas. Living so close to the sea, Ethan does it all: surf, SUP foil, surf foil, prone paddle, windsurf, and wing foil. Ethan got into SUP at an early age thanks to his dad, but he got serious about paddling five years ago when he began training with his coach Amaury Dormet and riding at and for the Crozon Waterman Club. Over the past two years on the Euro Tour, he's had some impressive results, including a third place finish in Majorca and sixth in Alicante.
"Being on the water makes me feel real, feel like my real self; it's the perfect way to wake up every day. This year I want to focus on downwind—it's full-on, anything can and does happen, and you have to read and ride the waves and swell. I feel totally at home with SIC Maui, we're all on the same wave. It's a watermen's brand that fits me."
RIKA OKUAKI
Ever since she was a little girl, Rika has loved the ocean and dreamed of being a lifeguard. When she entered college, she joined the lifesaver club, fulfilling her dream. After graduating from school, Rika moved to Zamami Island, where she worked as a SUP, kayak, snorkel, and yoga instructor.
Rika fell in love with paddling after taking a paddleboard class at her home beach, which hosted the Kermama Blue Cup in 2017. Today you will find Rika competing as a SUP racer while working as a paddleboard coach for local kids. Rika's hobbies include yoga, surfing, diving, photography, and exploring nature.
"My goal for 2023 is to become the world champion in the ICF and ISA competitions. It's not easy, but I think I can do it. I want to show Japanese kids that hard work can come true. My personal goal is to be able to speak English. In business, I will continue to run camps and clinics for women and kids to have a better paddling life. In addition to paddling, I also want to focus on SUP surfing."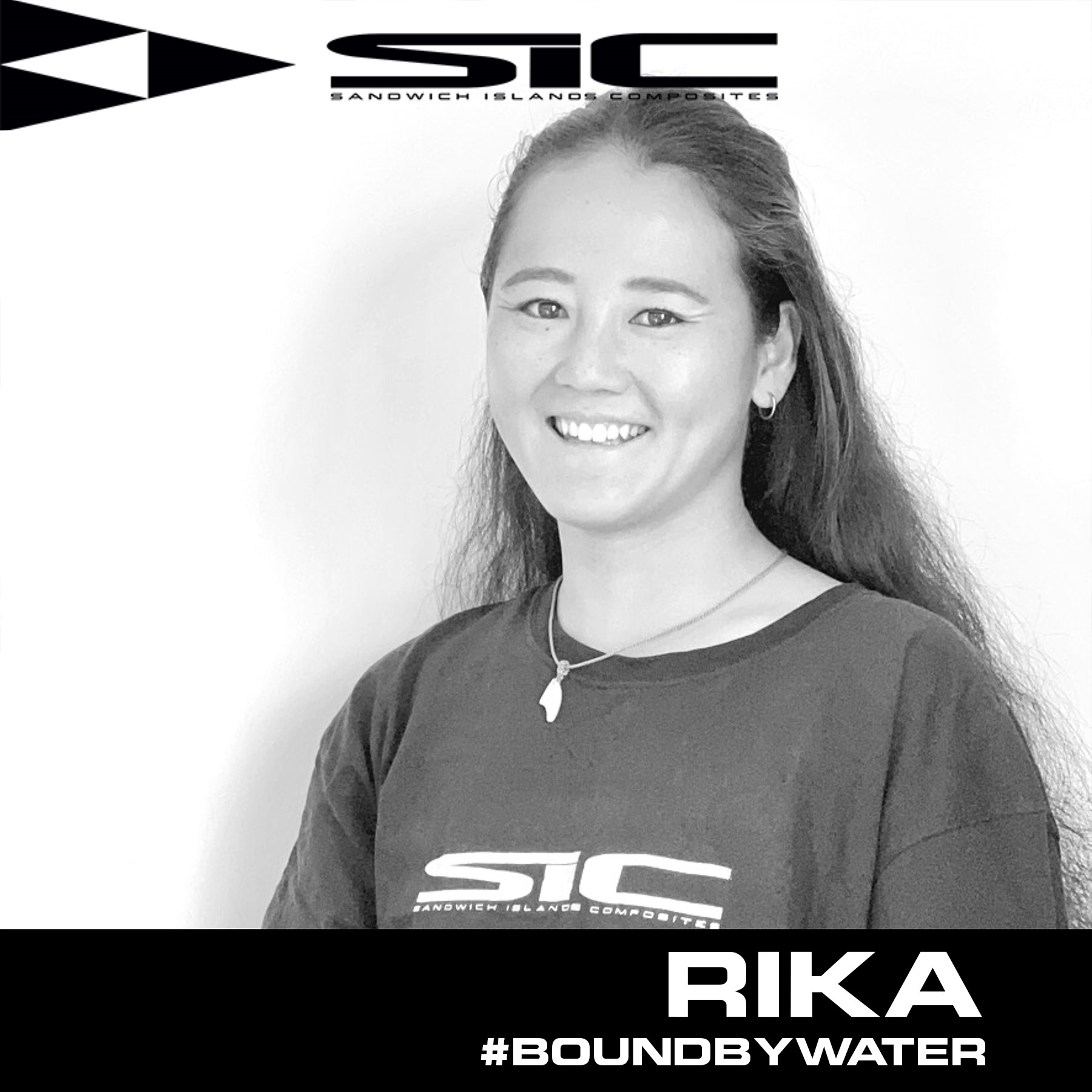 ---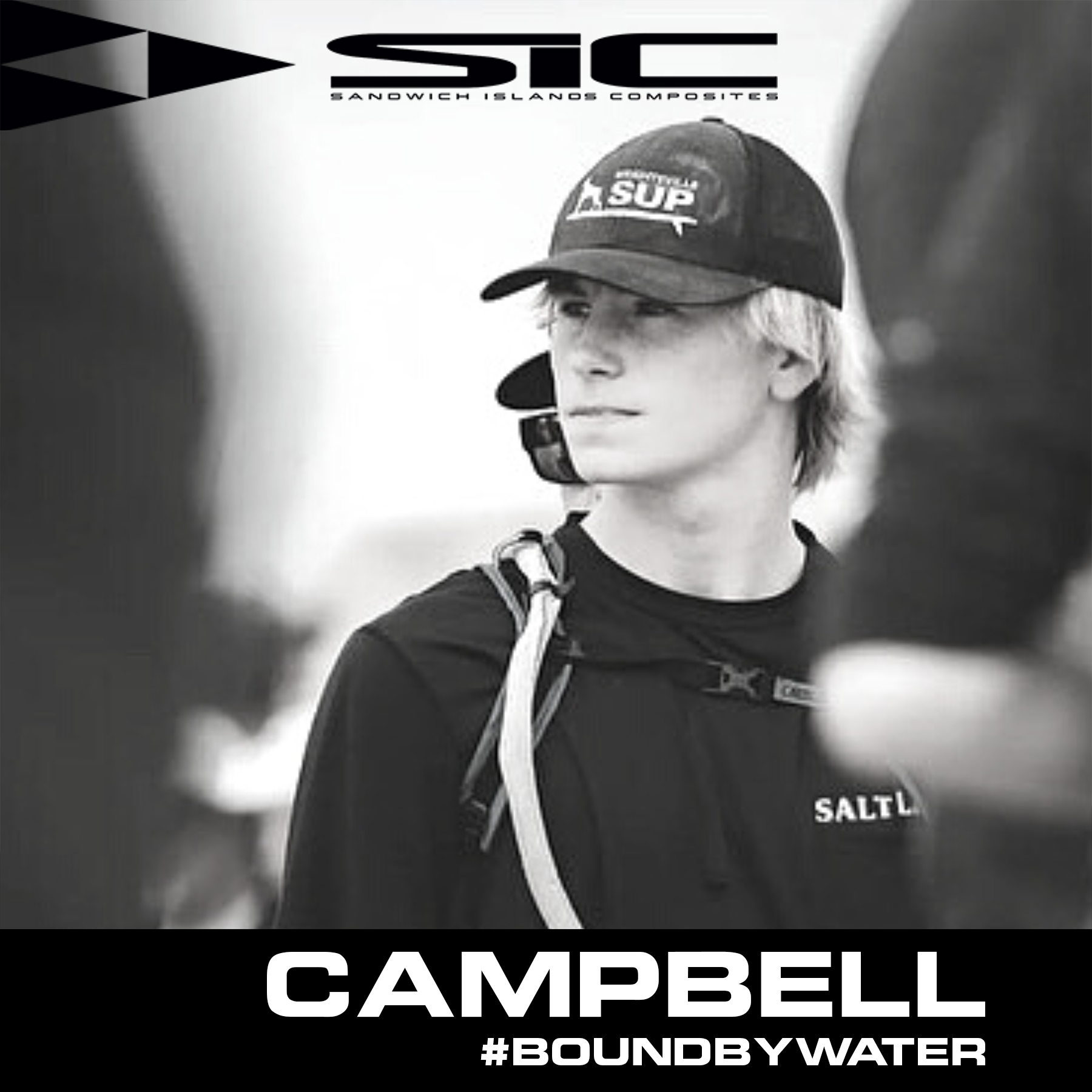 CAMPBELL CARTER
Campbell hails from Wilmington, North Carolina and calls Wrightsville Beach his second home. He started SUP racing at age 10, and from there added SUP surfing, surfing, outrigger canoe, wing foiling, and big wave surfing to his list of activities. In addition to ocean sports, Campbell competed on his high school swim team for the past four years.
Campbell shares his passion for the water by working summers at Wrightsville SUP. He is a member of the Wrightsville Beach Jr. Elite Team, SIC Maui Jr. Team, Wrightsville SUP team, Standup Journal team, Salt Life team, and Black Project SUP team. One of Campbell's main goals is to go to the Olympics in 2028 for standup paddling as well as promote a healthy lifestyle through outdoor activity.
"My goal for the 2023 season is to excel in the sprint technical race category. I find this category to be the most fitting for me due to the fast-paced racing. I feel confident going into this season, trusting in myself and my training while learning new things every day. With my love of watersports and knowledge of the business side, I plan to build a name for myself."
---
RYOHEI YOSHIDA
Ryohei Yoshida was born in Yamagata, Japan. As a child, Ryohei loved baseball. After a shoulder injury during a high school game, he could no longer play, so he joined a surf lifesaving club and started paddling for rehabilitation. Fast forward four years and Ryohei won the All Japan Surf Lifesaving Championship two years in a row.
In 2010, Ryohei started standup paddling and went on to win the 2016 Japan SUP Championship. In 2017, Ryohei was selected for the Japan National Team, which participated in the ISA Games in Denmark. He also won the first Asia SUP Tour in 2019.
"The main races I'm focusing on this year are the ICF SUP World Championship in Thailand, the Asia SUP Championship, and the All Japan Championship. I hope to excel in the ICF World in both distance and sprint. Other goals for this year are to stay injury free and to build a SUP race training team."
---
SEYCHELLE
Seychelle is a world class athlete, coach and mom. A trailblazer, rebel, and health nut, she was born and raised in the Florida Keys with a deep love for the ocean and travel. She is a highly decorated standup paddle athlete, a world champion, Guinness World Record holder, certified nutrition coach, personal trainer, yoga instructor, and licensed USCG master.
She coaches athletes to feel powerful, connected, and balanced in their paddling and life pursuits. She currently resides in Melbourne Beach with her husband, son, and dog.
"I am really excited about 2023! It's been three years without much racing for me, so much has changed with starting a family. This year I plan to focus on some longer distance and adventure style events. I am also hosting three SUP adventure retreats and continuing to offer my one on one and group coaching programs. It's going to be a super fun year!"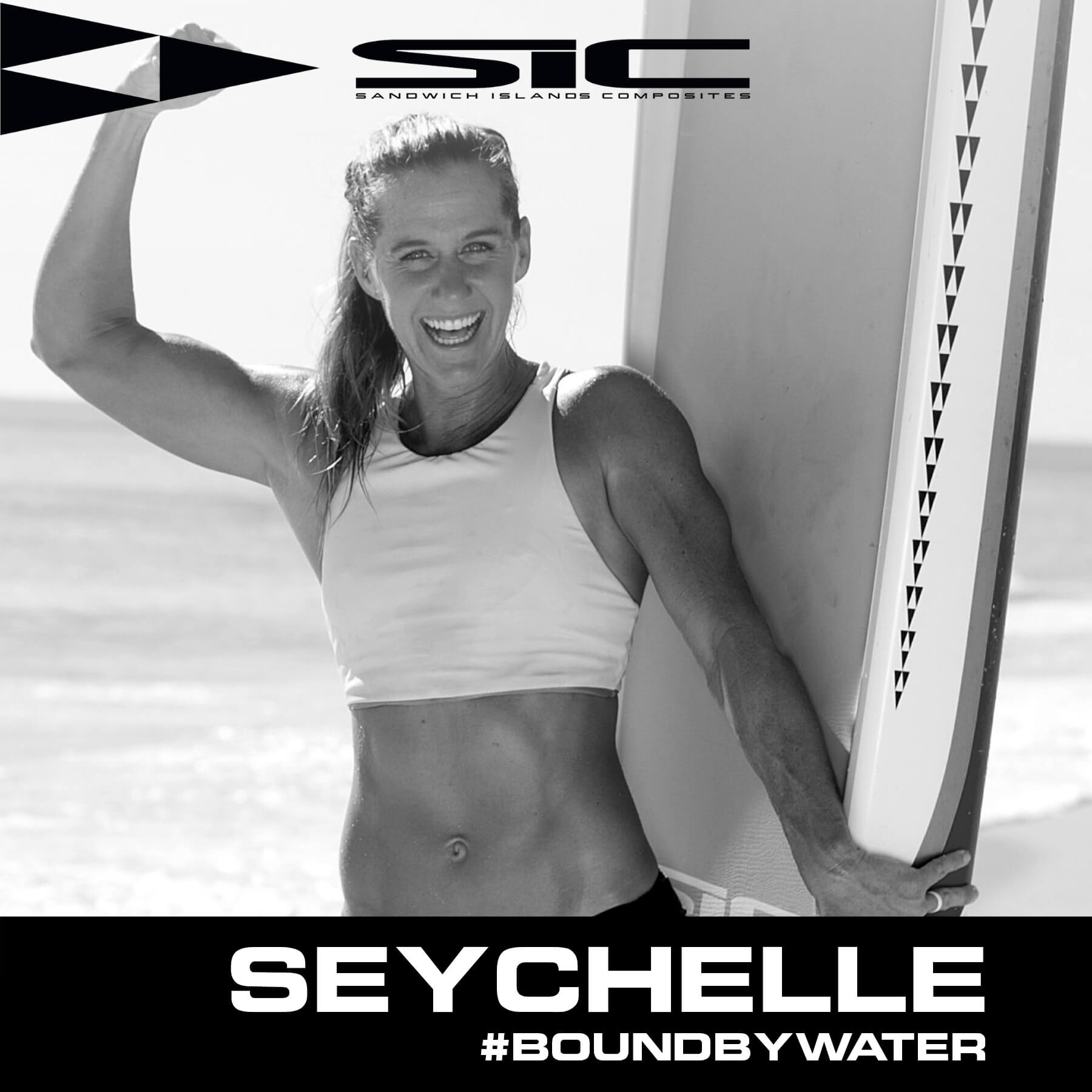 ---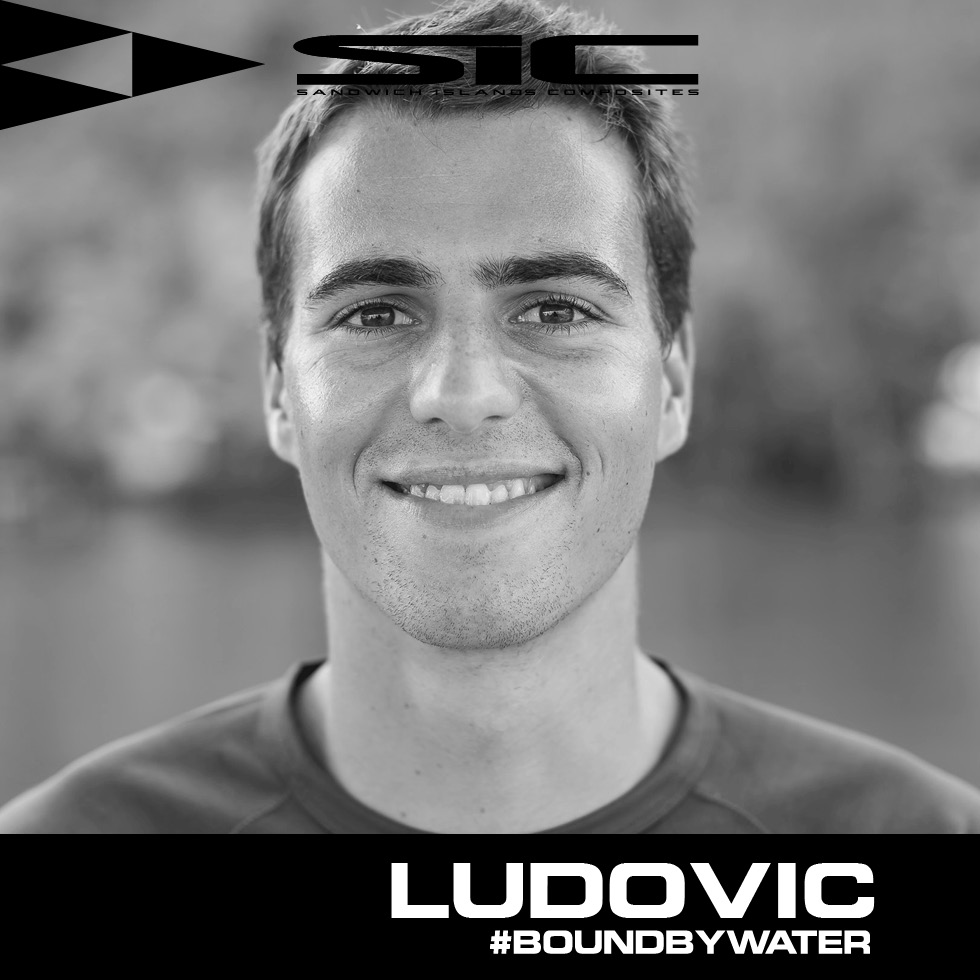 LUDOVIC TEULADE
Born in land-locked Paris, Ludo wasn't destined for a life on the ocean. It wasn't until a stay at his grandfather's house in Marseille that Ludo, along with his brother Jeremy, first saw and discovered SUP. The brothers' passion for their new shared activity grew quickly, especially wave surfing and downwinding. Competitive since birth, it was a natural next step to want to break into competition and make a name for themselves.
Fast forward through several years of lake, sea and ocean racing, Ludo is the two-time French National champion, won the infamous GlaGla Race, has had numerous top five finishes in big international competitions, and won the Waterman Tahiti Tour on the Polynesian competition circuit multiple times. Today, Ludo is a name among watermen, known for his surfing and foil-boarding, but also as a coach, sharing his experiences with future generations of paddlers.
"I'm super excited for 2023—lots of new races and new destinations that look great. I will keep trying to do my best in all major races. I had more success in the distance races the last few years, but I want to improve in short and sprint races also. For the moment, I'm focusing on the GlaGla Race as well as the APP and Euro tour races. Additionally, I want to keep coaching and advising paddlers all year long."
---
DAVID LEAO
Sports have always been a part of David's DNA. At the age of three, David followed in his father and brother's footsteps and pursued the sport of Judo, in which his father was a master. Judo is where his competitive drive began. Born on the south coast of Bahia, Brazil, David spent much of his life on the island with his grandparents, soaking up the culture, surrounded by the sea and nature. Bahia is where David's passion for paddleboard racing was born.
"This year, my focus is the Pan American Games in Chile and the World Cup. I will also dedicate myself to creating experiences and SUP camps nationally and internationally to promote the sport and my partners. My biggest goal will remain the same as always: keep my spirit high, doing with love and what I was born to do."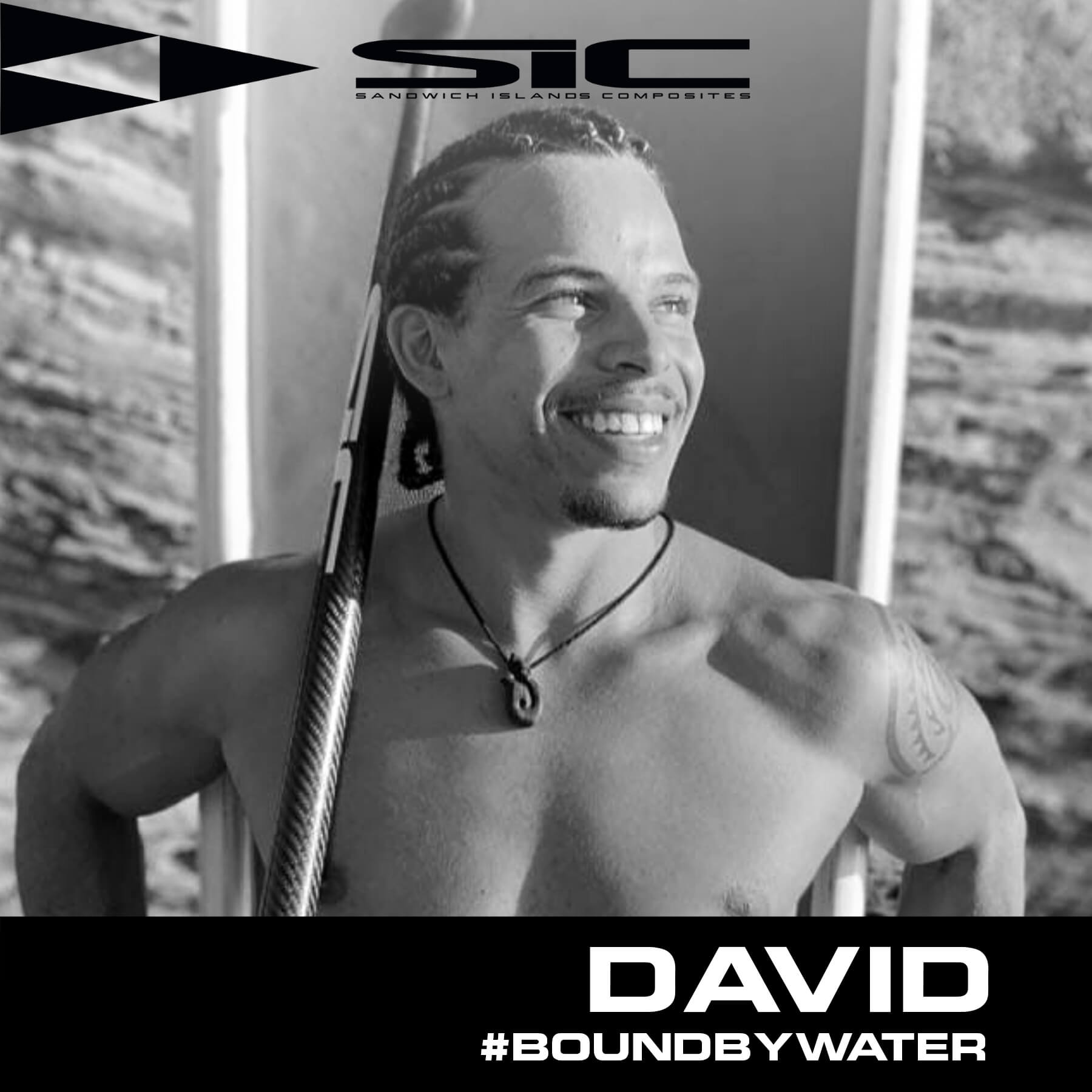 ---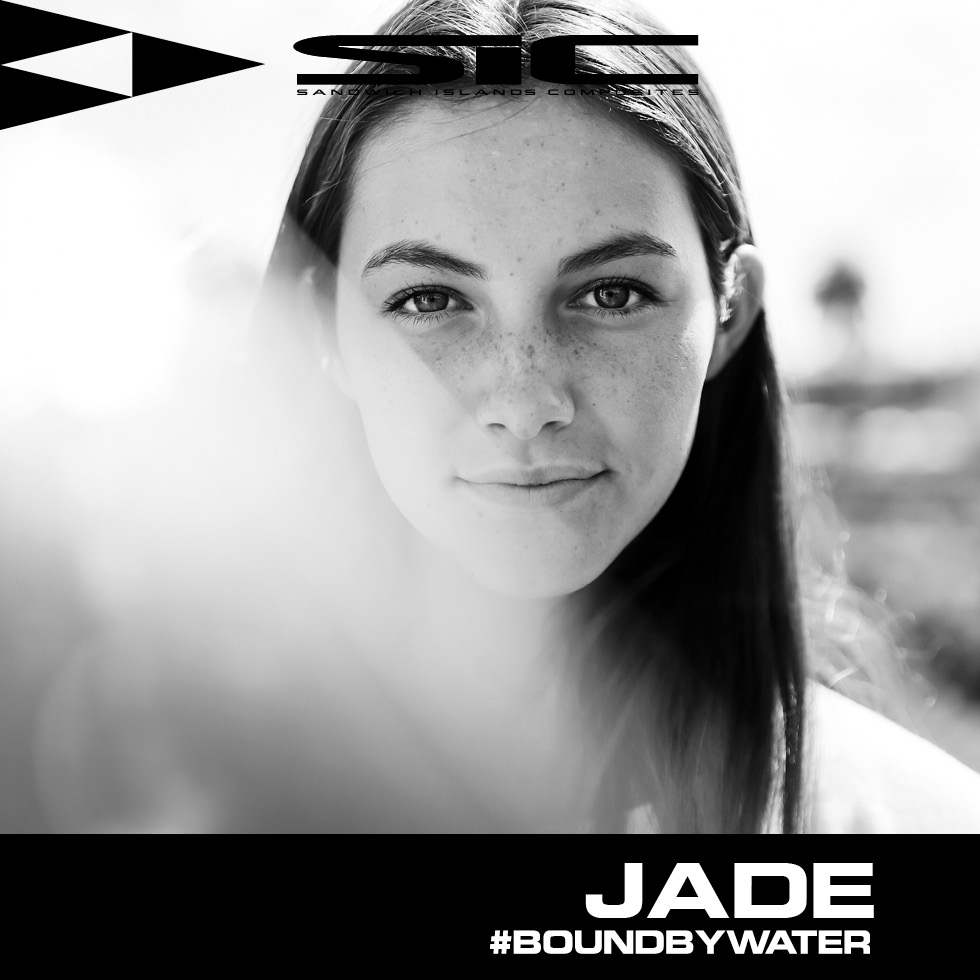 JADE HOWSON
Jade's love for the ocean began in her hometown, Laguna Beach, California, at a very young age. She grew up swimming, surfing, diving, and paddling all along the southern California coast. At the age of seven, her father introduced her to SUP and the Battle of the Paddle at Doheny State Beach in Dana Point California became her first SUP race. Shortly after, Jade began training with her coach, Mike Eisert and his training group, The Paddle Academy.
When Jade began high school, she dedicated her time to paddling and was fortunate to travel around the world and compete against some of the top women in the sport. Her favorite types of races are sprint and technical races. Jade currently attends the University of Hawaii at Manoa with a major in marine biology. When she is home, you can also find her working at her family's surf shop, Harbour Surfboards.
"My goal for the 2023 season is to get as much time on the water as possible—whether that is surfing, paddling, diving, or swimming. Being in the water reminds me to be present and not stress about the little things in life. Going into the 2023 racing season, I have no expectations. I am still a full-time student, so my priority is my academics this year. However, I am excited to train as much as I can during the summertime and race with the rest of the SIC team!"