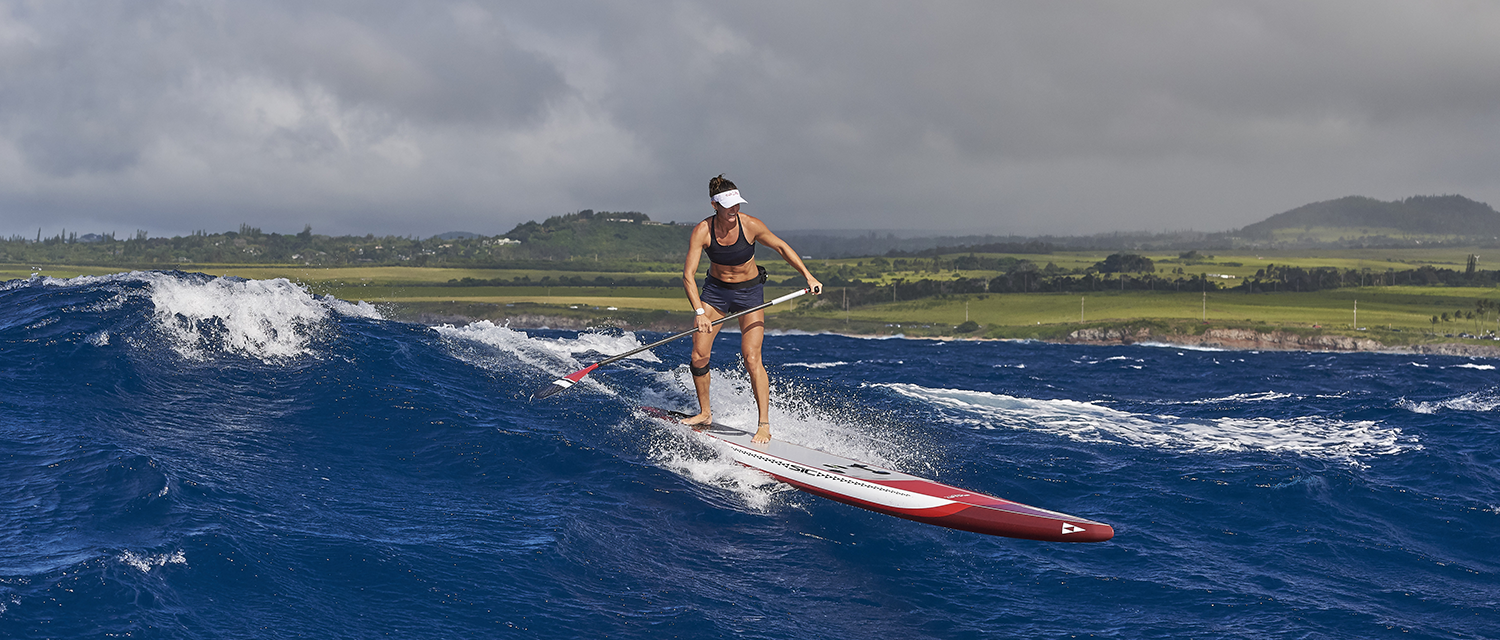 Downwinding is arguably one of the most fun ways to spend time on the water but to execute a run safely requires a great deal of planning and preparation. Before setting out, it's important to do a thorough equipment check and make sure you have your route and rides planned out. Here, we go through the logistics of planning a successful downwind run and tips for staying safe on the water.

---
THE IMPORTANCE OF ROUTE PLANNING
Choosing your route wisely is vital for the quality and safety of your downwind experience. Downwind runs operate in one direction, so you'll want to first plan a launch and take out location according to how long you'd like your route to be.

We suggest 3-5 miles for beginners. From there, you can attack longer distances—10, 15 and eventually 25k or more. We're all about a good challenge, but it's also extremely important not to overestimate your ability or strength.
TAKE-OUT LOCATIONS FOR ADDED SAFETY
Planning additional take-out locations along your downwind route is important for emergencies. Once you commit to a downwind route it can be difficult to modify while in progress if you are not familiar with your location or if conditions change.

Before heading out, it's ideal to seek advice from local riders who know the region and can advise on easy exit strategies and potential hazards.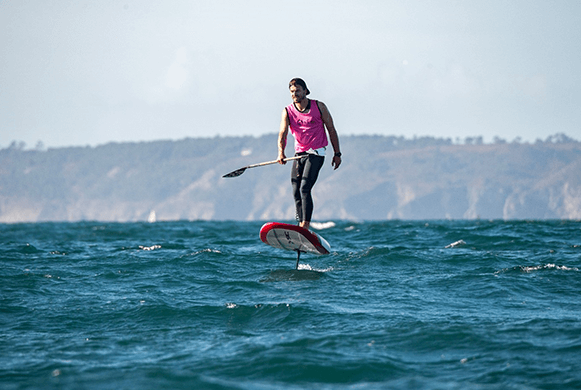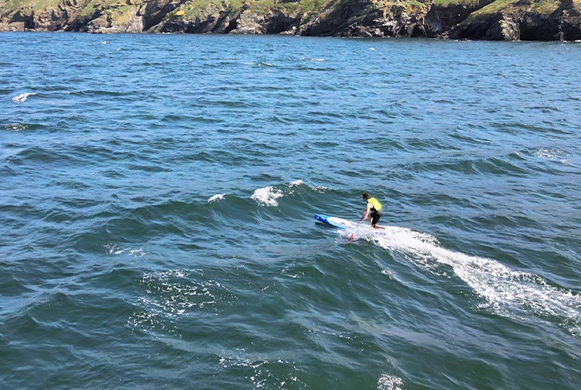 PLAN YOUR SHUTTLE ARRANGEMENT
Planning and setting up a shuttle can take time depending on the distance of your downwind run. For safety reasons, we always suggest you paddle with a partner. If you are planning on using a pickup shuttle/person you may want to build in extra time in case you get delayed or take breaks along the way.
If you are paddling with a partner, you can plan a shuttle and leave one car at your takeout location with your board, transport equipment, towels, and dry/warm clothes inside. Pro tip: be sure to leave the keys with the car at the takeout location or take them with you while paddle.

There is nothing worse than arriving at your takeout and feeling victorious about your accomplishment, only to discover that you left your keys at your launch location. Been there, done that.
FREE YOUR ROUTE OF OBSTACLES
On water route planning may require paddling slightly upwind to hit the right departure line, but from that point the downwind line you hit should be as straight as possible, free of any kinds of obstacles (rocks, rising reefs, outcroppings, etc.), outside of regular shipping/sailing lanes, and with a departure/arrival location that is sheltered and provides easy access to a port or beach.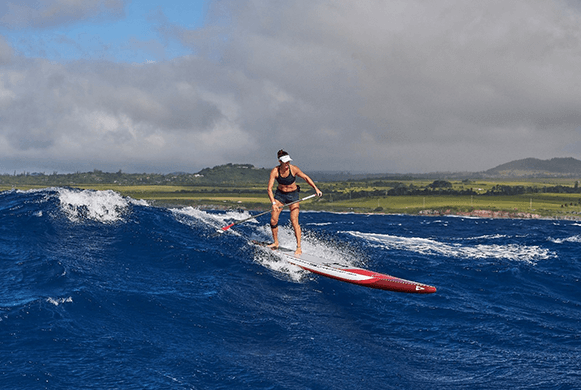 ---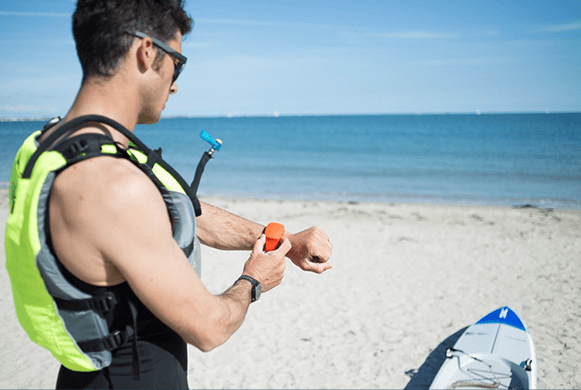 WEATHER IS KEY
Checking the weather is a simple yet critical part of downwind preparation. Before setting out, check the wind direction and see if there are any sudden shifts forecasted so you can plan accordingly. Be sure and check for any pop up storms and if conditions look gnarly, consider rescheduling.

Based on the predicted temperature and weather conditions, plan out your outfit—we're big fans of layers. Hyperthermia is a constant threat when exposed to wind and water (even in warm weather), so dressing for wind chill and potential immersion is always a good call.
THE IMPORTANCE OF PACKING
Pack wisely to ensure you have everything you need—consider laying everything out the night before so you aren't scrambling in the morning. Bring a dry bag and load it up with water, snacks, sunscreen, and extra layers, be they for sun protection or added warmth.

To ensure your safety, pack a phone, spot tracker, or radio for emergency communication. It's also wise to bring a tow rope, should you need to give someone a tow or be towed yourself (you likely won't use it, but it's better to be safe than sorry).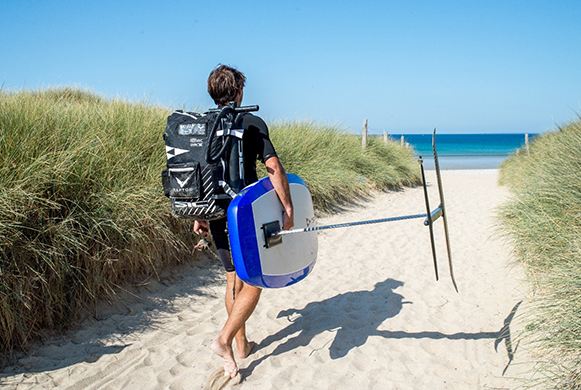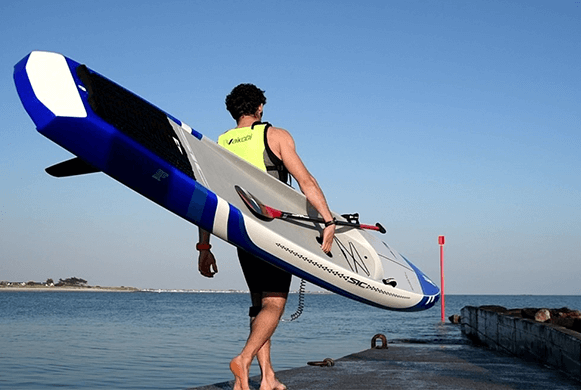 SAFETY FIRST
Wear your safety equipment to ensure you're prepared for anything the day might throw your way. Even if you're an experienced paddler, wear a leash so you don't get separated from your board if you fall in.

Also, wear a PFD and/or consider a full vest PFD if you're new to downwinding or are paddling in cooler temperatures. The benefits of full vest PFD's are twofold: they will float you immediately and they provide added warmth.
FLOAT PLAN CAN SAVE YOUR LIFE
Filing a float plan and can save your life. A float plan is when you notify someone on land where you plan to launch, take out of the water, your estimated arrival time, and what they should do if they don't hear from you by a specific time.

A float plan can also be submitted to local water authorities depending on where you are downwinding.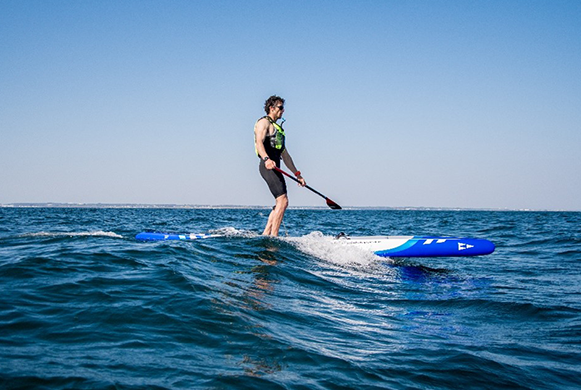 ---

Downwinding can be exciting, exhalating, and highly addictive but it requires a great deal of responsibility on the rider's behalf. Although downwinding does require previous paddling experience, one shouldn't shy away from trying it due to a fear of the unknow. Form a plan, do a thorough safety check, and paddle with a buddy and you should be good to good—you might just find it's your favorite form of paddling.

In part three of our downwinding series, we will explore board choice and help you decide which craft will allow you to have the best possible experience on the water.