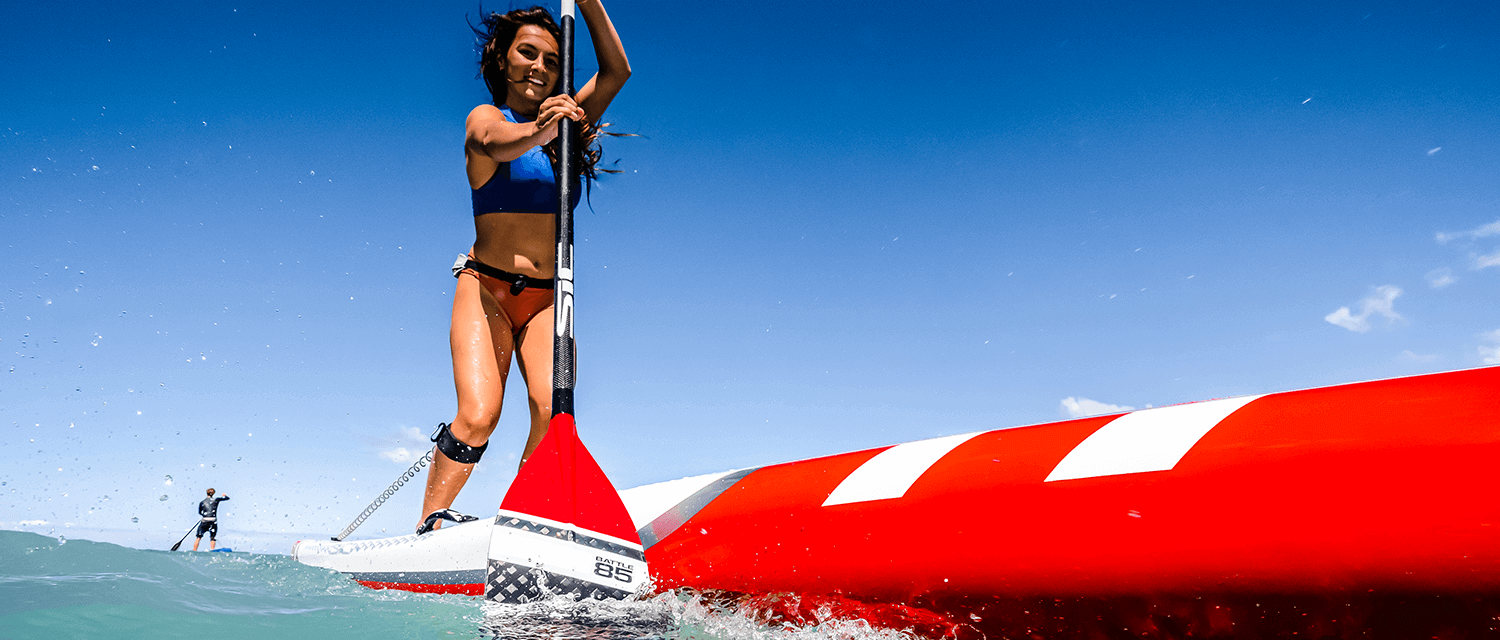 Supconnect has recently announced the winners of the 2022 Awards and we are humbled by our showing this year. SIC Maui received 4 awards across multiple categories. We took runner-up in Brand of the Year, and our Okeanos board won not just one but two Gear of the Year awards! In addition, Soryn secured 3rd place in the Grom of the Year awards. We're stoked for the SIC Maui Ohana and also grateful for all of you who have supported our brand throughout the years!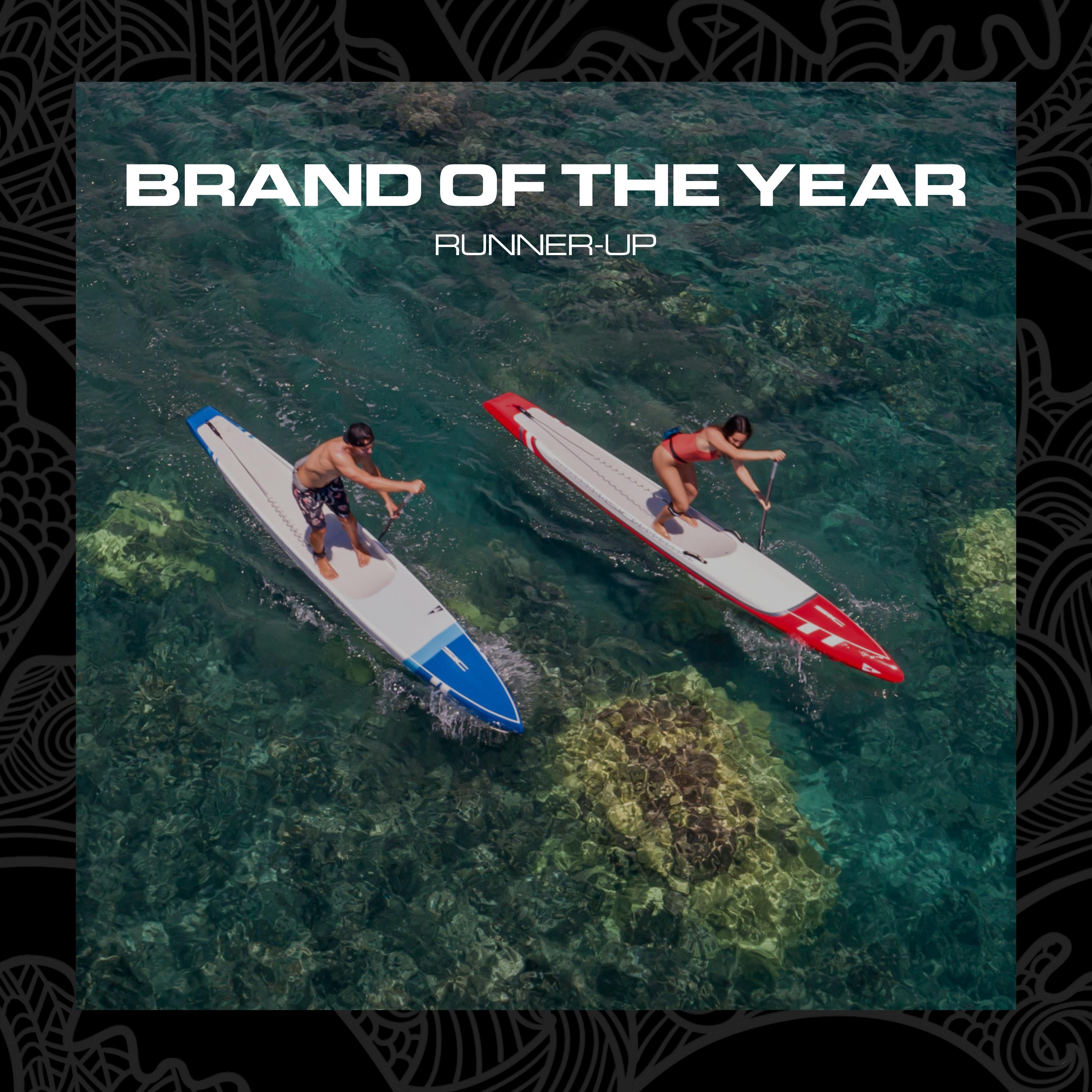 BRAND OF THE YEAR (# 2)
SIC Maui "Sandwich Islands Composites" is the vision of master shaper/designer Mark Raaphorst. SIC boards are inspired naturally by elite racing, but also from a lifetime of lessons learned. These lessons have led to a reputation for some of the world's fastest, smoothest gliding, and most maneuverable boards with their sleek styling, piercing waterlines, quality craftsmanship, and the attention to detail.
SIC is also seen as an innovator in both composite and hollow construction, its Active Steering System, and its futuristic Standamaran™ and more recently its Slash Foil with the innovative flipping fuselage. SIC offers quality products to everyone from seasoned pros in either open or flat water racing, wingfoil addicts to the weekend surfer. Whether you are looking for better fitness, touring, or just all-around fun, SIC has something for you.
---
MAN OF THE YEAR (# 1)
Brendon Prince (United Kingdom). SIC Maui recognizes athletes around the world that use our gear. We are excited to celebrate the success of Brendon Prince's impact on the SUP community. In late 2021, 48-year-old Brendon Prince of the UK became the first person to ever SUP around the mainland UK. If that wasn't a feat in itself, he did it all to highlight the importance of water safety.
Brendon's circumnavigation took 141 days and in total, he paddled 2,500 miles. What a guy! There's even a film that was made highlighting this accomplishment - a must-watch if you ask us.
When not paddling you'll find Brendon manning the lifeguard tower at his local beaches and spending time with his family. Brendon has been a strong advocate for water safety and is working on creating the world's first playable water safety app. Brendon's dedication and mission earn him 2022's Man of the Year award.
---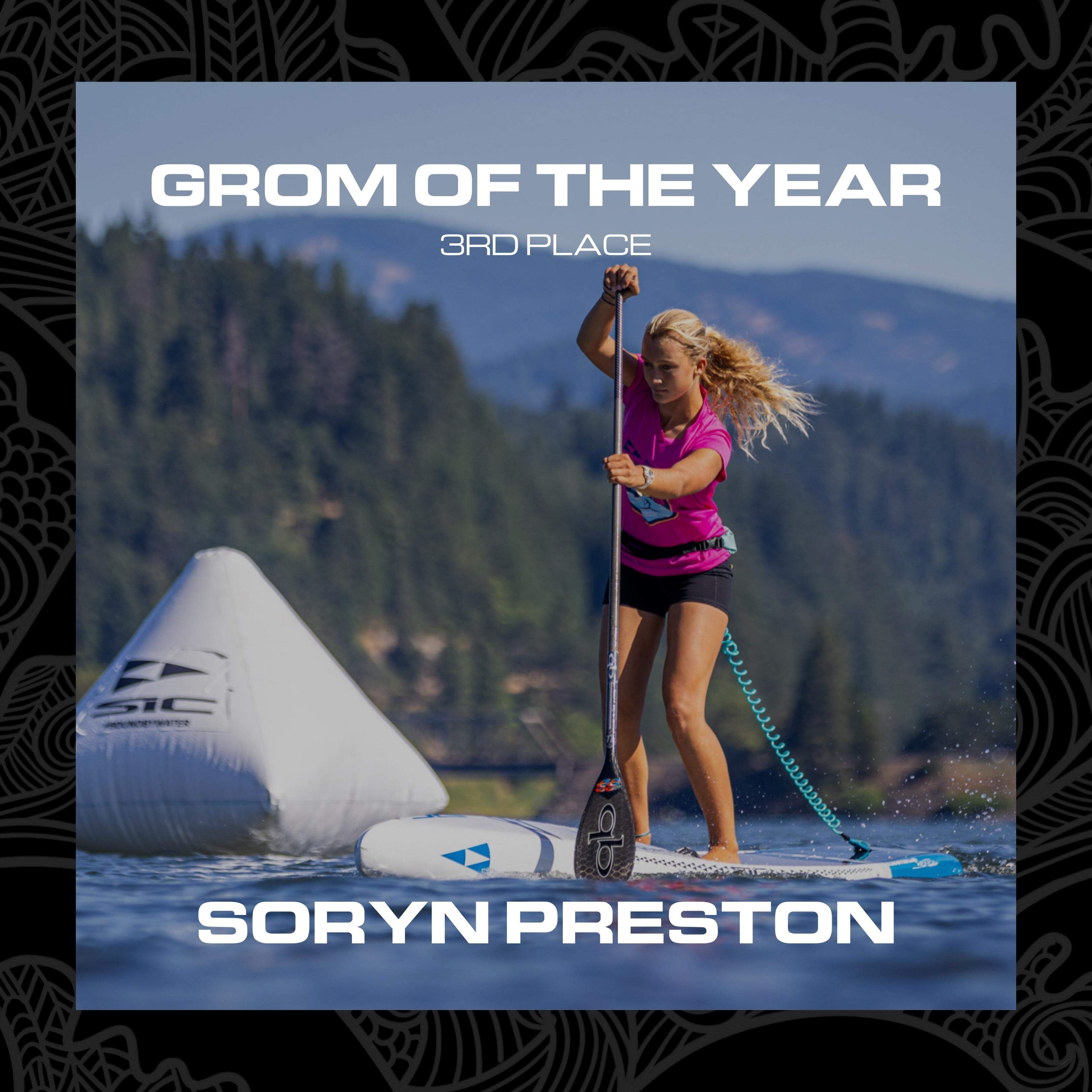 GROM OF THE YEAR (# 3)
Soryn Preston (Long Beach, California). Soryn's passion for stand-up paddling came from her love of the beach and playing on her uncle's SUP boards.
On her 7th birthday, she received her first race board and has been obsessed with the sport ever since. Soryn was born to a family of athletes and draws a lot of inspiration from her dad, who was her first coach. Her inspiration also comes from her local mentors Danny Ching and Candice Appleby.
Soryn shares her passion by encouraging young girls to do big things and by mentoring young athletes in water sports. She is coached by the renowned Mike Eisert of The Paddle Academy in Dana Point, CA. Soryn also cross-trains at home with weights and conditioning.
GEAR OF THE YEAR (OVERALL + TOURING)
The Okeanos is a fitness and touring board that has won awards such as the SUPConnect "Best Touring Board" and "Best Overall Board". The board has been outfitted with numerous tie-downs to mount your cargo. It is super stable rail-to-rail making this a great board to fish off and load with gear for any adventure.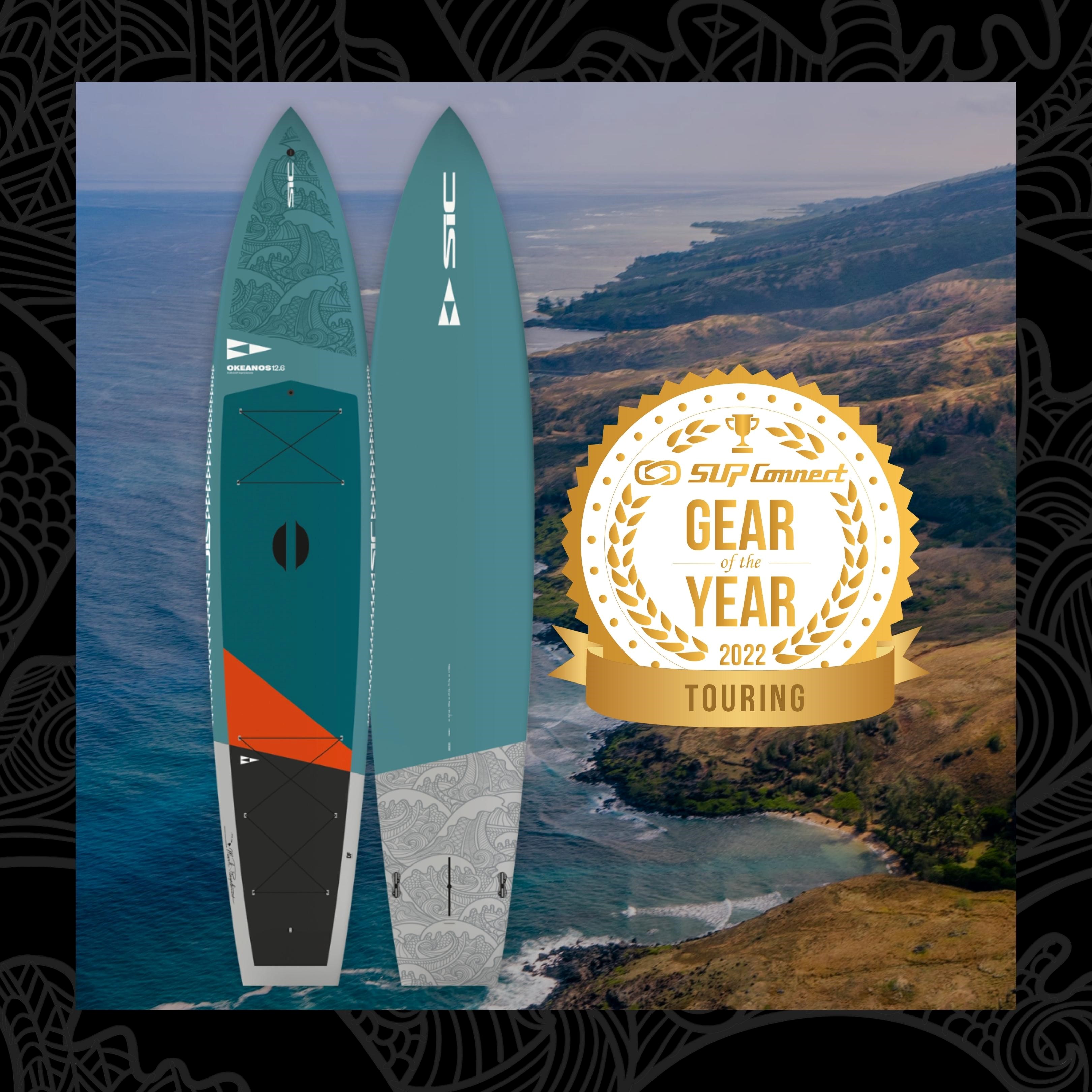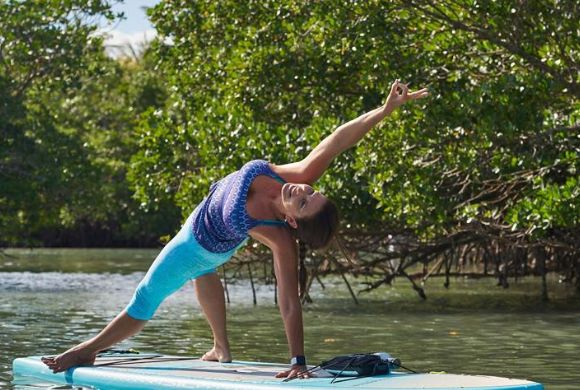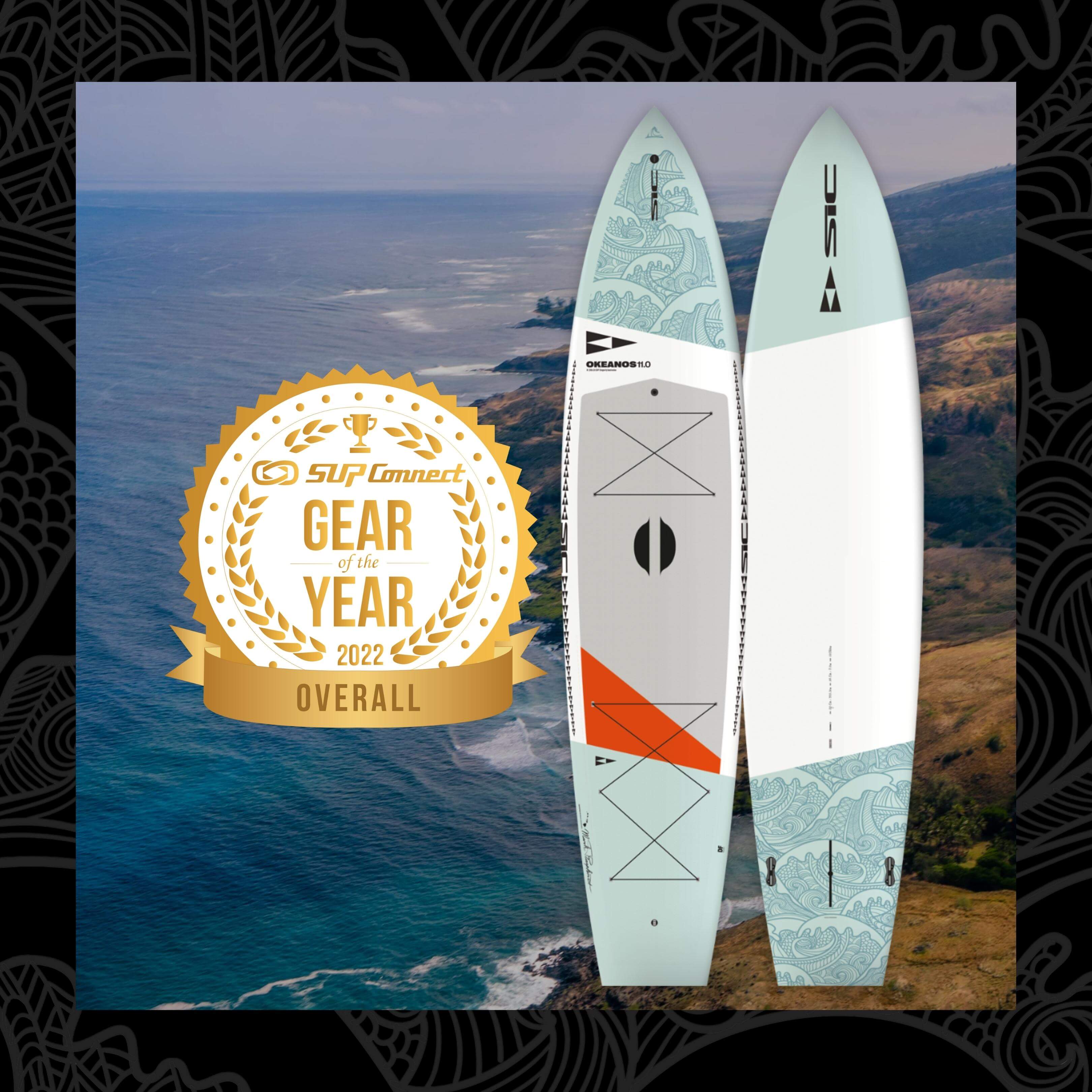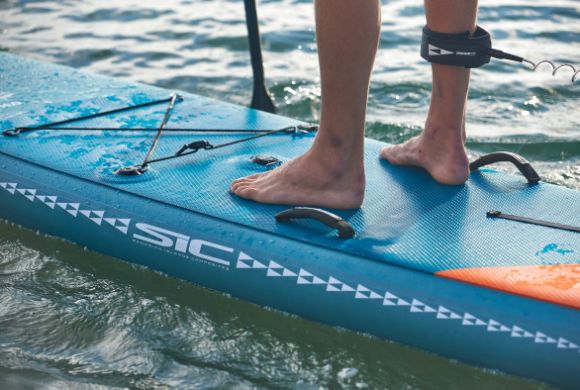 Articles Showcasing Our Winners HERE: