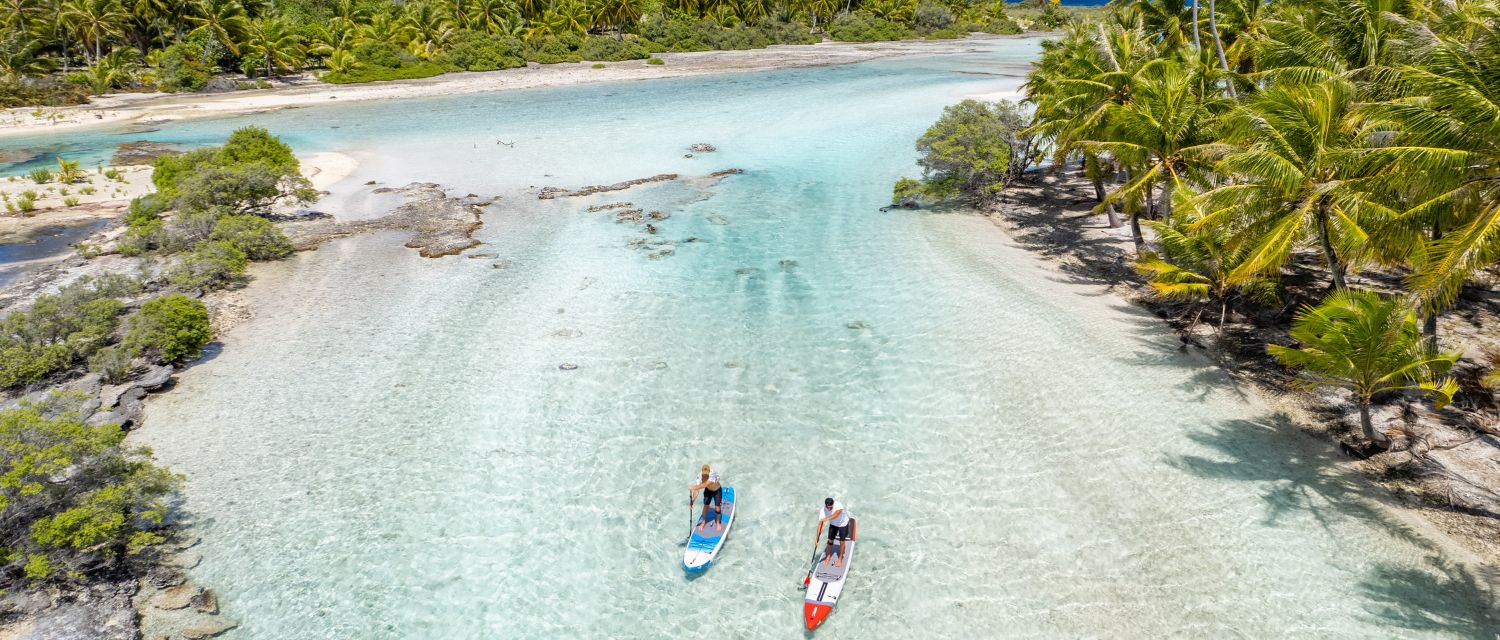 Travel: Plan Your Paddling Adventure
Summer is the perfect opportunity to travel and explore new waterways. The kids are out of school, the weather and water are warm, and the days are long. Whether you are exploring close to home, planning a road trip, going camping, or hopping on a train or plane, be sure and pack an inflatable SUP so you can paddle anywhere your travels may take you.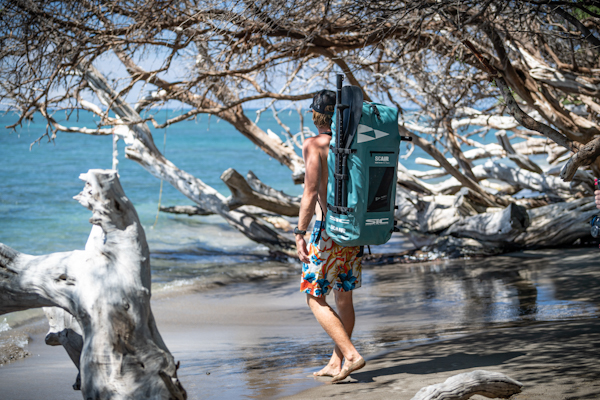 Benefits of an Inflatable SUP
While rigid boards are the more traditional option, inflatable SUPs are gaining popularity due to their many benefits. Typically, inflatables are affordable, lightweight, and forgiving when learning and falling. Inflatables pack down small, making them easy to store, even if you're tight on space. Inflatables are also an excellent option for traveling because they can easily fit into the trunk of a car or work as a checked bag while traveling by plane.
---
PLACES TO EXPLORE
Big Cities
If you're anything like us, you want to explore the cities you travel to but steer clear of the crowds. A great way to explore busy cities is via the inner-city waterways. Do your research ahead of time and figure out good places to launch, paddling routes in/out of the city, and contact the Departments of Parks and Recreation to determine public access rules and regulations.
If you don't feel comfortable exploring on your own, many locations have tour outfitters through which you can do a guided paddling tour. Of our lineup, the Tao Air and Okeanos Air are great options for general touring. Pro tip: pack some cash in case you find any excellent markets or places to stop for lunch along the way.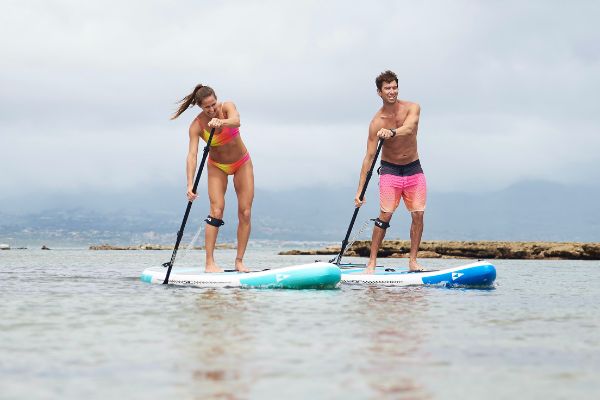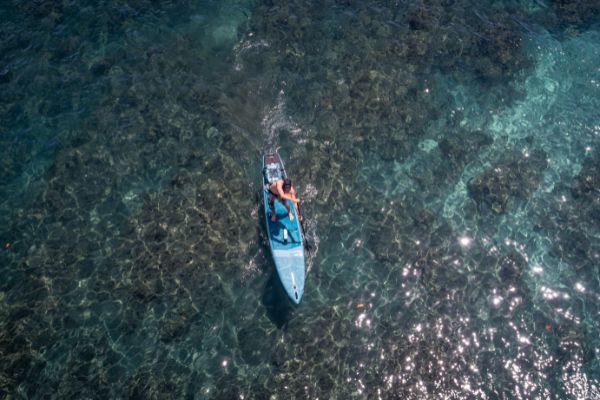 River Exploration
If you're looking to make a point-to-point trip down a river, you'll need to plan it out ahead of time.
We prefer trips with the river current, allowing for a fun yet relaxing adventure. Research launch location and take-out locations and plan your car shuttle accordingly. Having a backup plan can also be worthwhile if you need to pull out early.
It's a good idea to chat with local paddlers or paddle shops that are familiar with the river and can offer advice on good exit locations and any potential hazards along your route. Our board of choice for long days on the river is the Okeanos 12.6 and 14 Air. It's our gear hauler with multiple tie-down locations at the nose and tail for day trip packing.
SUP Fishing
Fishing from a standup paddleboard is a great way to access those hard-to-reach locations.
Inflatable SUPs offer a mobile fishing platform that can venture into much shallower waters than most boats, making them an excellent option for anglers. In addition to your standard paddling gear, pack everything you need for fishing, including your rod, tackle box, and a cooler.
Before setting out, ensure your gear is properly stowed and organized, so you don't lose anything overboard. Pro tip: Yak Attack makes a gearbox with a road holder that can securely fasten to your paddleboard bungee, giving you additional storage.
The Okeanos Air 12.6 and 14 offer additional tie-down locations for you to distribute your gear, while the width of the 10.6 Tao Surf Air provides more stability to anglers who may need it.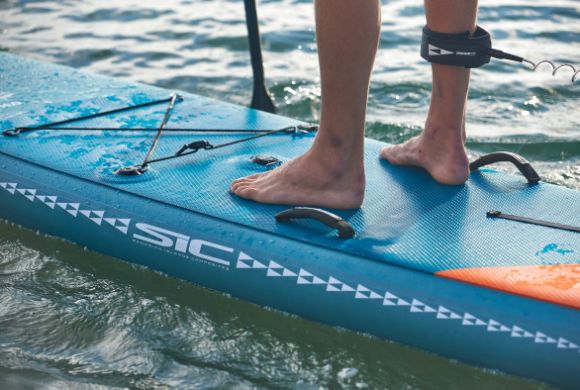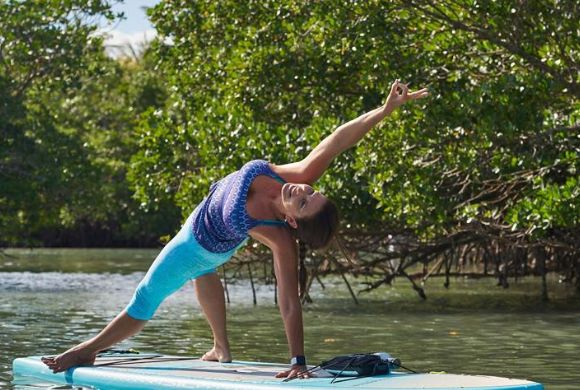 SUP Yoga
Going on vacation doesn't mean you need to skip your daily yoga practice. Instead, pack a board and find a scenic place to practice atop the water.
We're big fans of sunrise and sunset sessions, as yoga is a great way to begin and end the day, but any time of day will do the trick! Make sure to bring an anchor, water bottle, PFD, and a leash. Our board of choice for SUP yoga is the Tao Surf Air.
Bonus Activities
If you plan on doing some snorkeling during your travels, all of our Air boards work well. If you don't want to bring an anchor, wear your leash and tow your board behind you while you explore the underwater world.
If you like to go fast, the RS Air Race is great for training on the road, and the RS and Bullet are perfect for fitness and speed. If you plan to venture somewhere with tricky conditions, the Bullet Air performs well in choppy waters and downwind runs. Lastly, if you want a safe place for the kids to play, the Mothership works well as a swim platform or for paddling with multiple people.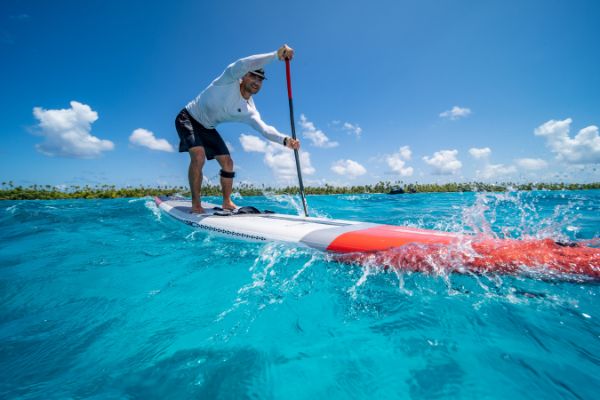 Stay Safe
Regardless of where you plan on paddling, it's always important to prioritize safety and follow local rules and regulations. Always wear a leash and PFD, and pack water to stay hydrated. Even if you're only planning on a short adventure, it's never a bad idea to file a float plan to ensure someone knows your whereabouts.