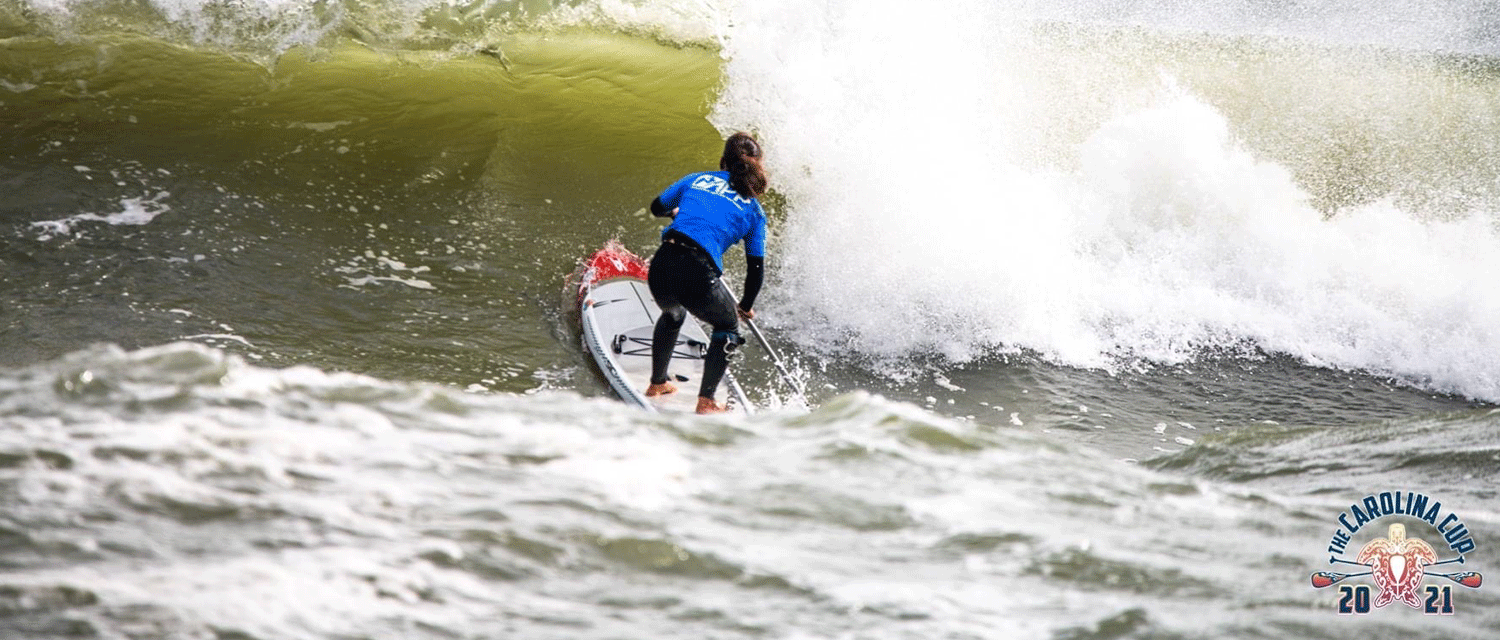 - BRUTAL WEATHER CONDITIONS AND AMAZING RACING -
The Carolina Cup kicked off this weekend for the first time in two years since the COVID-19 shut down. The race scene in the US has been coming back slowly ever since and we are excited to see it. The weather conditions in Wrightsville Beach, NC were brutal, with some of the coldest temps on record for this event, 20 to 40 knots winds, and rain. Due to the severe weather, the well-known Graveyard Race was moved to the sound-side where the seas were not as large, but the wind was still strong. Participants remained bundled up until the last minute before launching.
The men's elite pack provided many exciting moments. Rai Taguchi from Japan held strong in second place for the first half of the race. As participants rounded the corner where the current and headwind were the strongest, racers could choose to stay left or go right and tight. Tommy Buday, from Canada, stuck to his original strategy and went left behind Danny Ching, while the rest of the pack went right, taking over the lead with Danny Ching. The final few yards of the race were a battle in inches between Tommy and Titouan Puyo, who caught up with the front pack, with Tommy ultimately taking third.
The women's elite pack was more spread out, with Rika Okuaki battling the cold and wind but easily taking third place as well.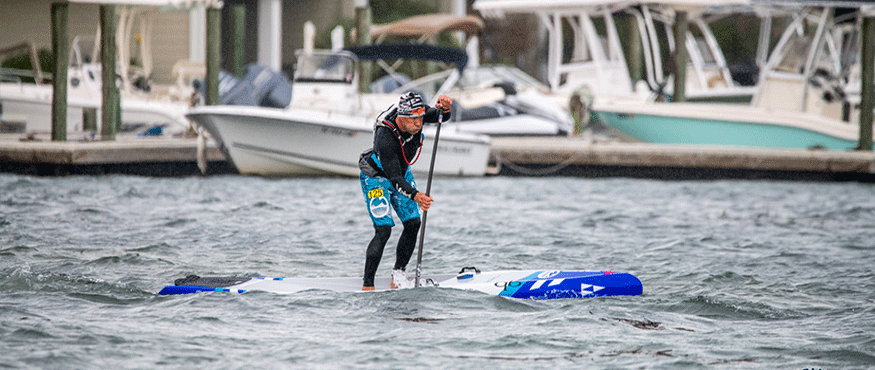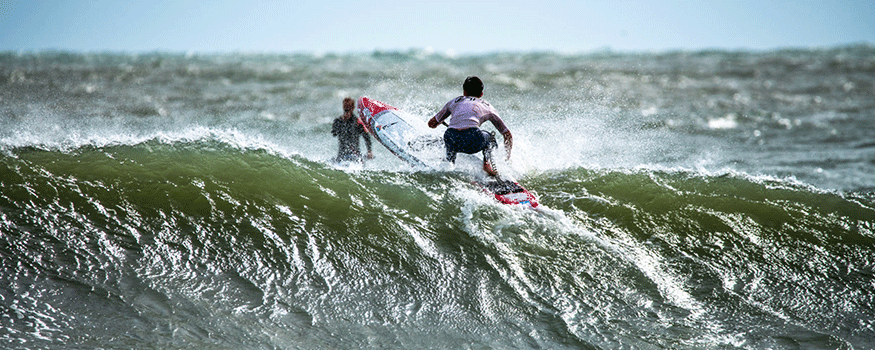 The SIC Youth Development Team finished strong, with Campbell Carter and Bodie Von Allmen racing against the men's elite group. Campbell finished 1st in 17 Youth / 15th overall, and Bodie finished 2nd in 17 Youth / 17th overall, impressive for these 15-year-old boys.

Twelve-year-old Jameson Roeber hammered it home in the Money Island race, winning the 12.6 division, and Michelle Currier placed 3rd in Masters, rounding out the day.
Day two of the 2021 Carolina Cup came with 30-40 knot wind and 9-foot seas, but that didn't stop the pro sprinters from going out and slaying it, heavy water style. SIC Maui's own Rika had a fantastic performance and took home second for the women, and Rai had some crazy runs landing in 8th in a stacked men's field. The pictures say it all. Respect to Rai and Rika.
Overall, it was a successful weekend at the Carolina Cup for Team SIC Maui with athletes adapting to difficult weather conditions, competitive fields, and so much more. We are so proud of all our athletes that participated and we look forward to 2022.
---
GRAVEYARD RACE
JAPAN | Rika Okuaki - 3rd Women's Elite
CANADA | Tommy Buday - 3rd Men's Elite

USA | Campbell Carter - 1st 17 Youth/15th Overall
USA | Body Von Allmen - 2nd 17 Youth/17th Overall
MONEY ISLAND RACE
USA | Jameson Roeber - 1st 12.6 Division
USA | Michelle Currier - 3rd Master's
SPRING HEAVY WATER
Japan | Rika Okuaki - 2nd Women's