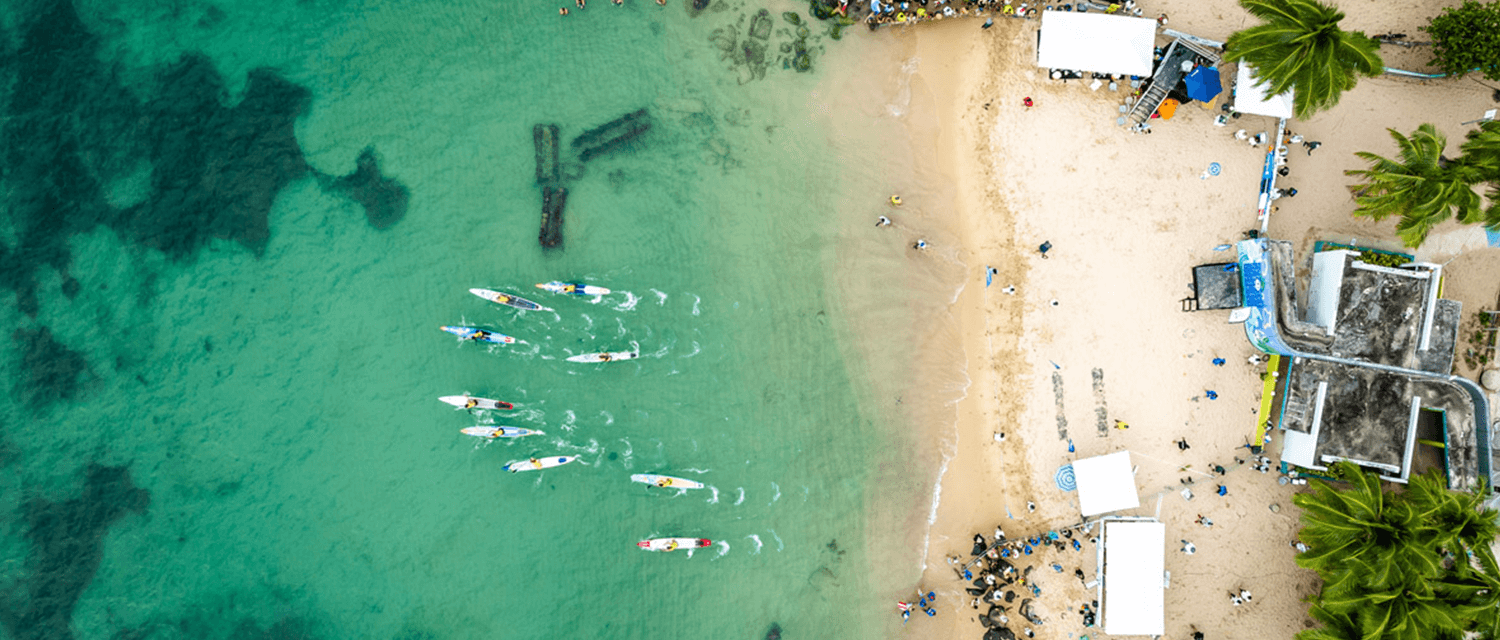 From October 28-November 6, 2022, the best SUP and paddleboard athletes from around the world gathered in San Juan, Puerto Rico to compete in the ISA World SUP & Paddleboard Championship. The event was put on by the International Surfing Association (ISA) whose mission is "to make a better world through surfing and to promote, develop and lead surfing in all its forms worldwide while connecting the global surfing community and driving accessibility and universal participation."
The oldest European-founded city in all the Americas, San Juan is rich in history and is home to some incredible waves, making it the perfect location for the ISA World SUP & Paddleboard Championships. Athletes from 27 countries travelled to Puerto Rico for a chance to represent his or her country and for the shot at a world title. It was an exciting week for all, with a number of standout performances by SIC's team racers.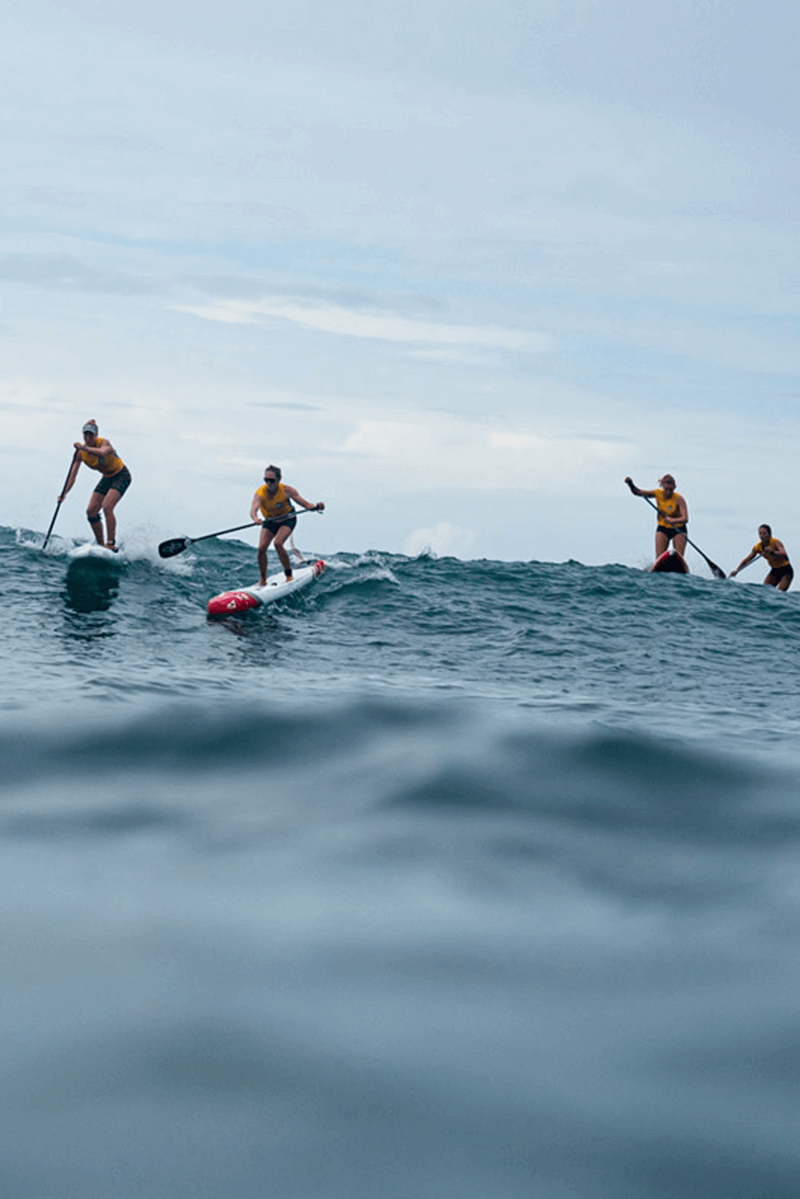 Sprint Races
After an inspiring opening ceremony, things kicked off with the sprint races, which took place at El Escambrón. The athletes awoke to sunshine and side winds, which created a bit of chop on the course. The course consisted of a beach start, 100-meter sprint to an outside buoy, 100 meters back, and a run up the beach to the finish.
After the preliminary rounds, SIC Global Athlete Mariecarmen Rivera (Team Puerto Rico) made it into the final for the women and SIC Global Athlete David Leão (Team Brazil) secured a spot in the final on the men's side. After hard fought battles on both sides, both Rivera and Leão locked in third place finishes.
"It feels great to be competing again and I'm more grateful because it's in my country and hometown. I was inactive for a couple of years because I was finishing my studies—in 2022 I graduated as a chiropractor and returned to my island. Fortunately, the ISA World Championship were here in Puerto Rico, so I trained hard because I wanted it to have an excellent representation. I feel great and accomplished with my results!"
SIC Global Athlete Mariecarmen Rivera

Technical Races
On day two and three, heats, semi-finals, and finals for the men's and women's technical races went down. The weather was perfect and a surprise swell rolled in, making for an exciting day of racing.
Representing SIC for the men was SIC Global Athlete David Leão (Team Brazil) and SIC Global Athlete Bodie Von Allmen (Team USA). Both Leão and Von Allmen made it to the semi-finals, but Von Allmen didn't make it through to the final heat and ultimately finished in 15th overall.
Although Leão rounded out the final in ninth, he secured the points he needed to lock in a qualification for the Pan American Games in 2023.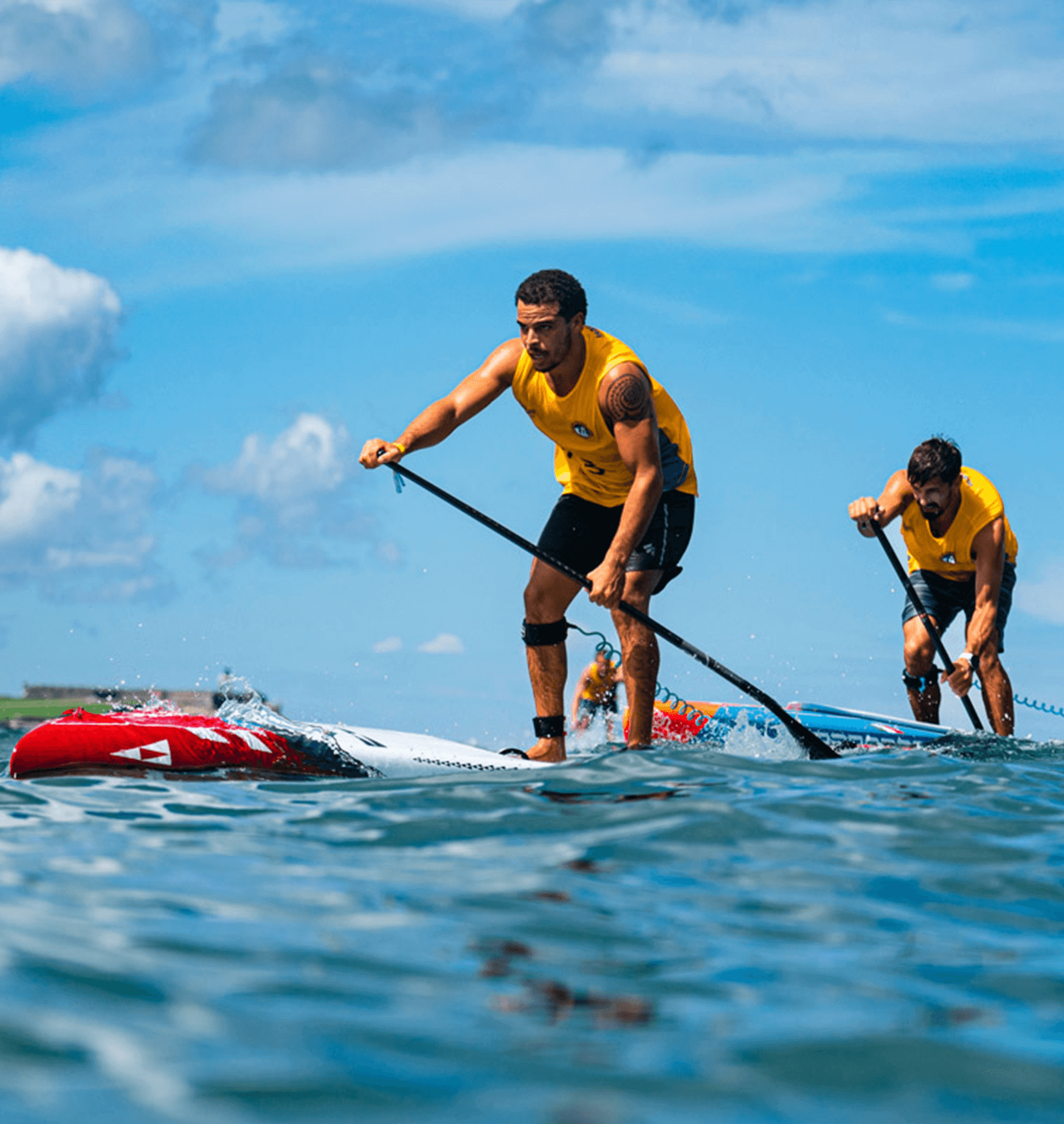 "I am very happy to have finished among the top three in the world in the sprint and to make the final in the technical race in addition to getting the spot for the 2023 Pan American Games. It was a great event and the SIC boards stood out once again, showing that they are one of the best in the world!"
SIC Global Athlete David Leão

On the women's side, SIC Global Athlete Mariecarmen Rivera (Team Puerto Rico) fought her way through the first round of heats and semi-finals to earn her spot in the final. In the final, Rivera gave it her all, securing a third-place finish and a spot at the Pan American Games.
Long Distance
On day seven of competition, both the prone and standup paddle distance races went down. Athletes paddled ten miles in grueling heat, navigating wind and waves, until they reached the finish line.
After a hard-fought battle, SIC Global Athlete Bodie Von Allmen (Team USA) finished in 13th for the men and SIC Global Athlete Lina Augaitis (Team Canada) locked in the copper on the women's side.
"I was not used to the heat, so I arrived in Puerto Rico well ahead of the race and was able to acclimate. I love distance racing, so the 10 mile course was not too grueling. Once I was in a draft pack and got into a groove it was super fun. Overall, the experience was incredible and I was happy with my performance. It was one of the most fun races I've done so far in my paddling career."
SIC Global Athlete Bodie Von Allmen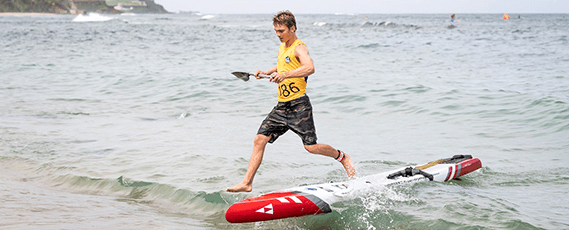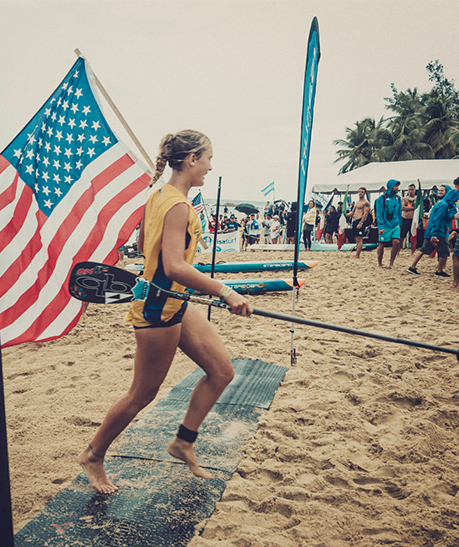 Junior Technical Race
Day eight of competition kicked off with the junior prone technical races. After the prone races concluded, it was time for the boy's and girl's junior technical races. Strong currents and high winds provided challenging conditions and waves made for exciting action around the buoys.
On the boy's side, SIC Youth Athlete Campbell Carter (Team USA) put up a solid performance and secured a third-place finish. For the girl's, up and coming SIC Youth Athlete Soryn Preston (Team USA) also locked in the bronze, making for an overall solid performance by SIC's youth athletes in some of the toughest conditions of the entire competition.
"It was a dream being able to be there. I was so happy to be in a new, beautiful place. Being able to hang out with the team was so fun and awesome. Everyone made the experience amazing, from team dinners to talking stories on the beach. It was so awesome to be the youngest there, but also the youngest to ever compete in the ISAs. This trip will forever be one of my favorites and I'm so grateful for everyone that made it happen."
SIC Youth Athlete Soryn Preston

Relay Races & Closing Ceremony
On the final day of competition, it was all about team comradery with the relay races in and out of the surf. Team France took home gold and ultimately, they secured the overall team gold at the 2022 ISA World SUP & Paddleboard Championships.
Behind them, Spain took silver, the USA earned bronze, and Japan finished with a copper medal. The event concluded with a closing ceremony on the beach—spirits and moral were high as the ISAs drew to a close.
Other Highlights
This year, history was made in more ways than one at the ISAs. While each athlete had his or her own reasons for competing, Nour Refeat competed with Team SIC to raise awareness against gender-based violence and help empower and educate women to promote gender equality.
She became the first Egyptian woman to ever compete in the race and although she did not place, her presence spoke volumes.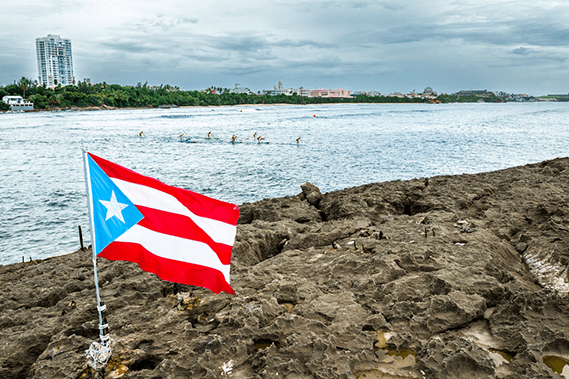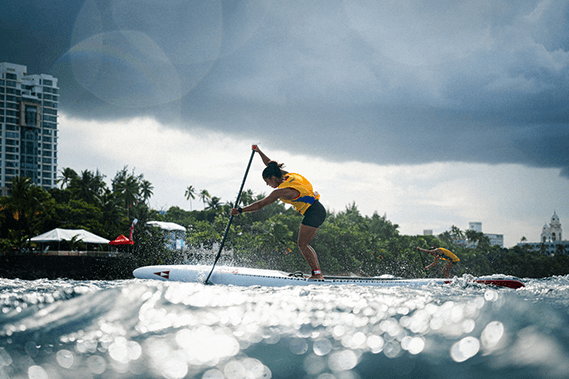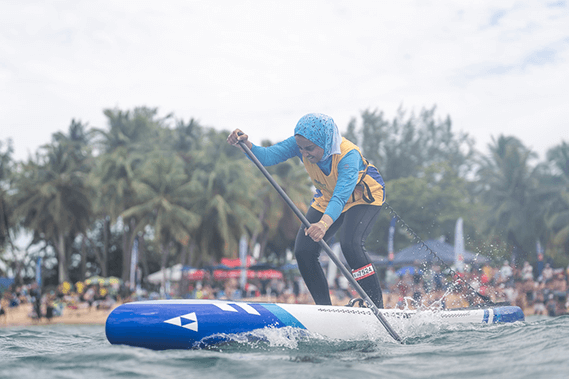 Prior to the ISAs, Nour fully immersed herself in paddleboarding, paddling up and down the Nile, focusing on her mental health and well-being. She borrowed equipment, explored put-ins, and began entering and winning every SUP race she could find on the Nile.
Nour hopes to ultimately create a non-profit paddleboard club in Egypt that ensures that women have access to equipment and instruction to enable them to participate safely and fully in the sport of SUP.