Mako 6'5"
The Foilboard for Everyone
Mako 6'5"
Special Price
$ 874.98
Regular Price
$ 1,749.95
Ideal for
Beginner - advanced foilers depending on paddlers size
SUP Foil
Wing Foil
Downwind Foil
Surf Foil

Summary
Launching up onto the foil with ease was the main focus behind the Mako design making this a perfect beginner foil board or advanced for larger riders.
Explore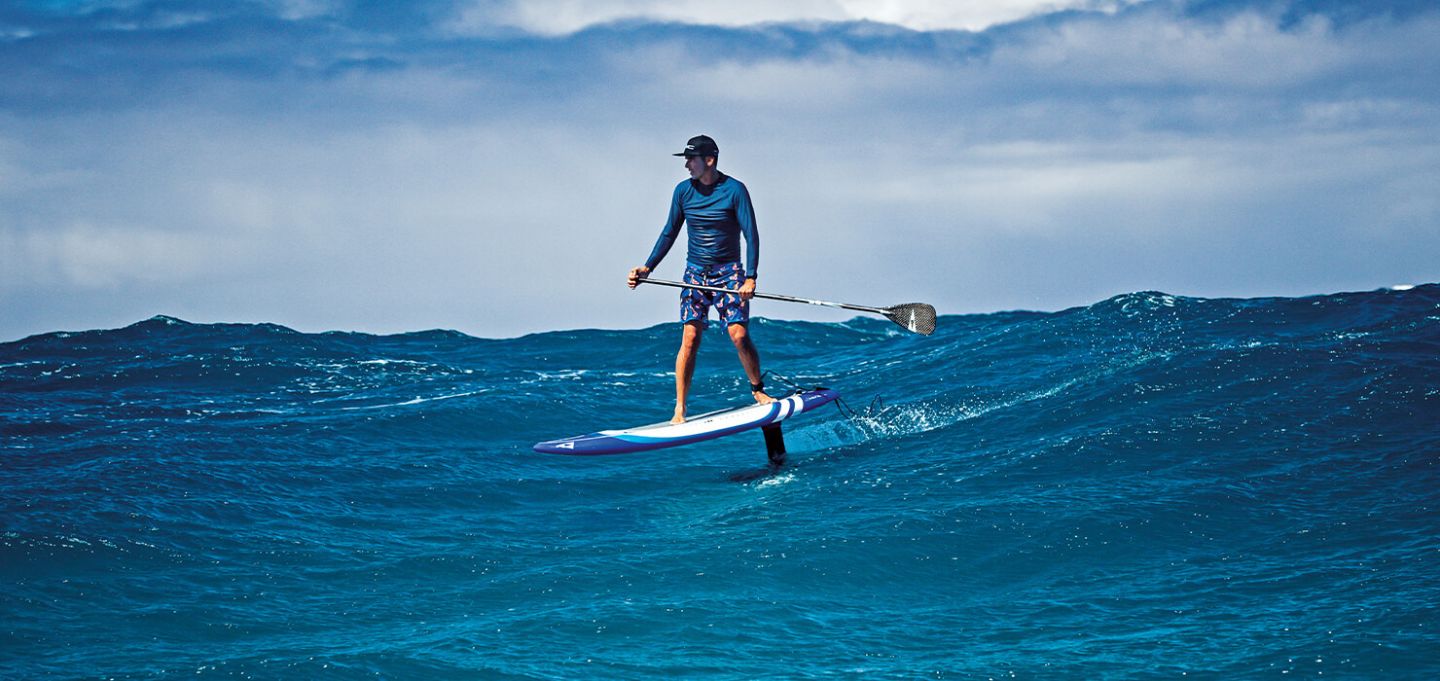 Description
Mako 6'5"
The Mako 6'5" is slightly narrower than the Manta 6'0" but has 10 liters more volume to support the paddler's standing weight. The nose has a more sleek and pointy design to be more forgiving and to surface faster if the board pearls. The general dimension and foam flow distribution enhance fore and aft stability, and the bottom rail chines help mitigate the board catapulting when you touch down and during steep turns. The contoured deck increases side-to-side stability.
---
Key Features & Benefits
Beveled rails on the bottom Help mitigate catching on touch downs and turning
Full nose To increase speed getting onto the foil and quick recovery if your poke the nose
Contoured deck For bracing and better control
Diamond groove textured EVA pad For traction and grip
Kick pad Assist with turning
Foot strap inserts Stay connected to the board when you need it
Bottom Ergo-Undercut carry handle For ease with carrying
Double leash plug To connect a leash for safety
Double slotted fin box tracks (9cm spacing) for plate mount system For secure mounting of foil
Gore-TexTM breather vent Allows board to breathe and prevent delamination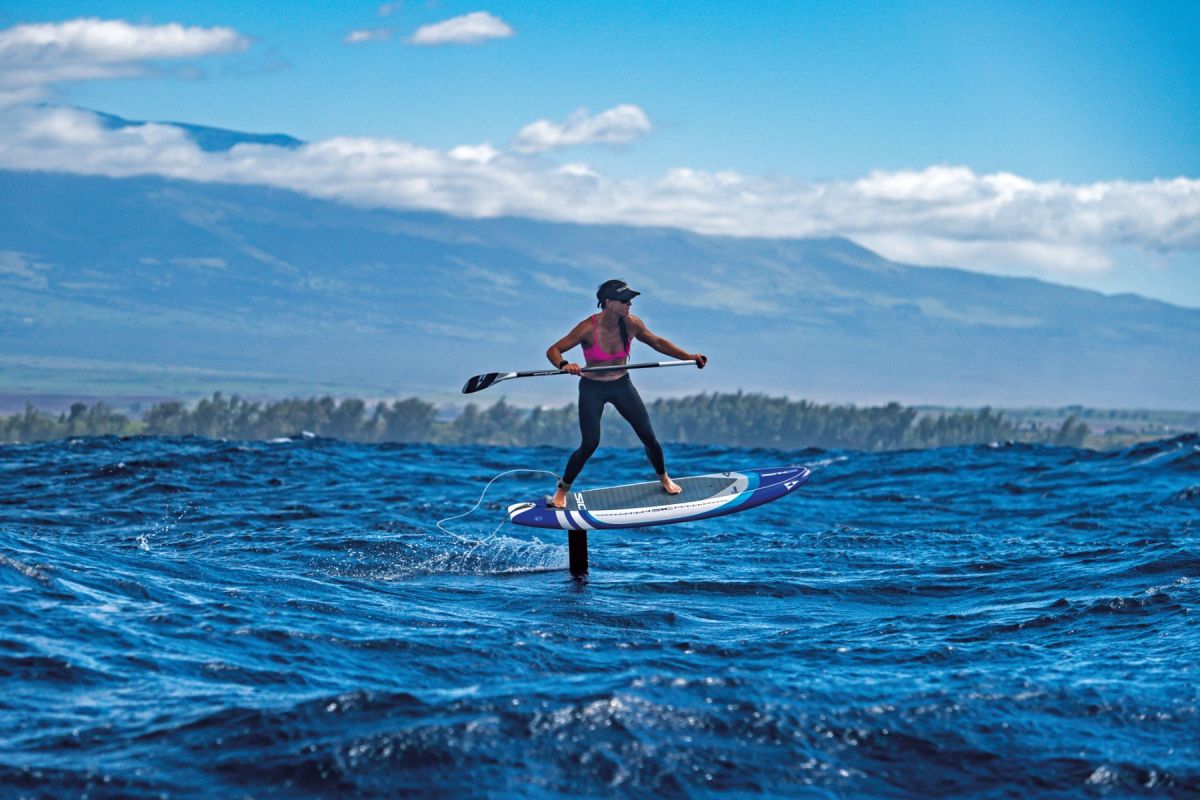 ---
Technical Specs
Finbox configuration set up

Double Slotted Tracks

Product type

Rigid composite

Country of manufacture

Vietnam
Package Includes