Raptor Launch 5'8''
Ideal for
Learning and progressing
Beginner wing foilers
Larger size intermediate wing foilers
Those looking for a durable product
Wing foil schools

Summary
Lightweight, built to last, with the first-ever seamless Ace-Tec construction, the Raptor Launch 5.8 is here to break down barriers in the wing-foiling world. The Raptor Launch 5.8 AT is perfect for beginner and intermediate larger-size wing foilers.
Explore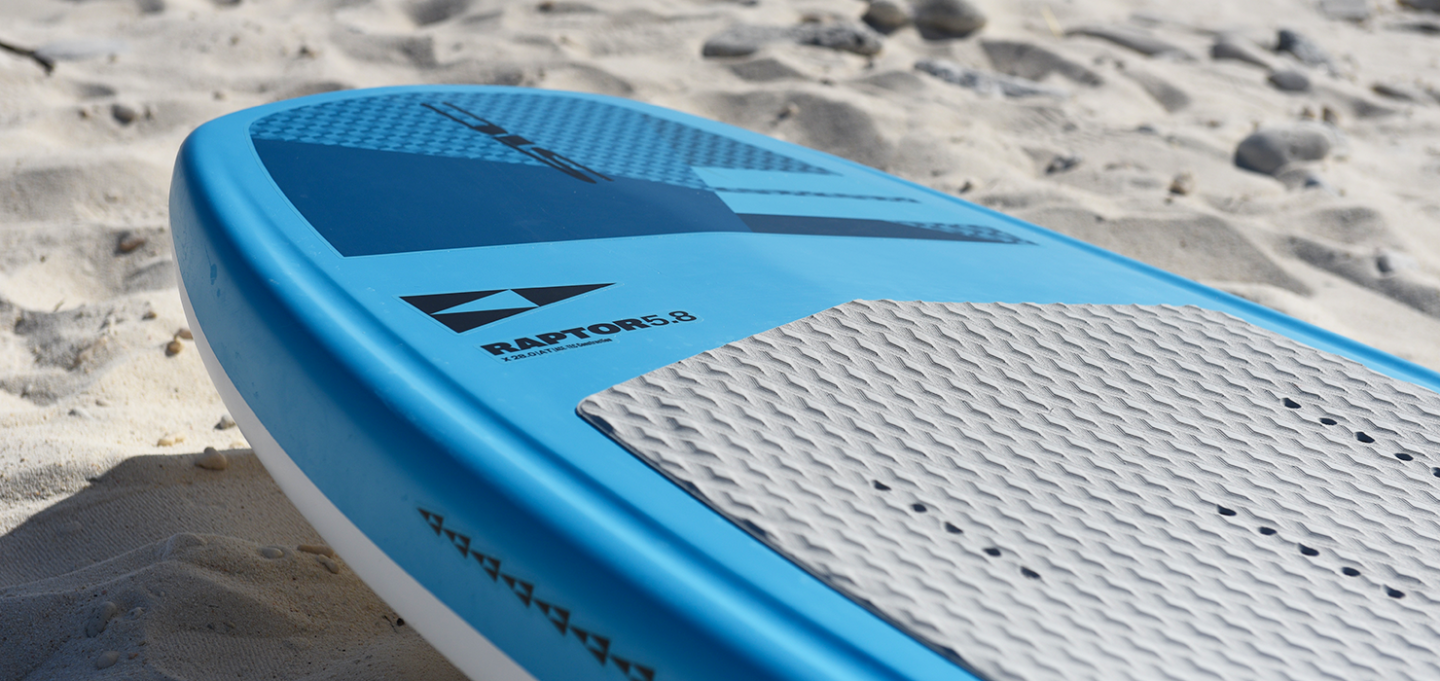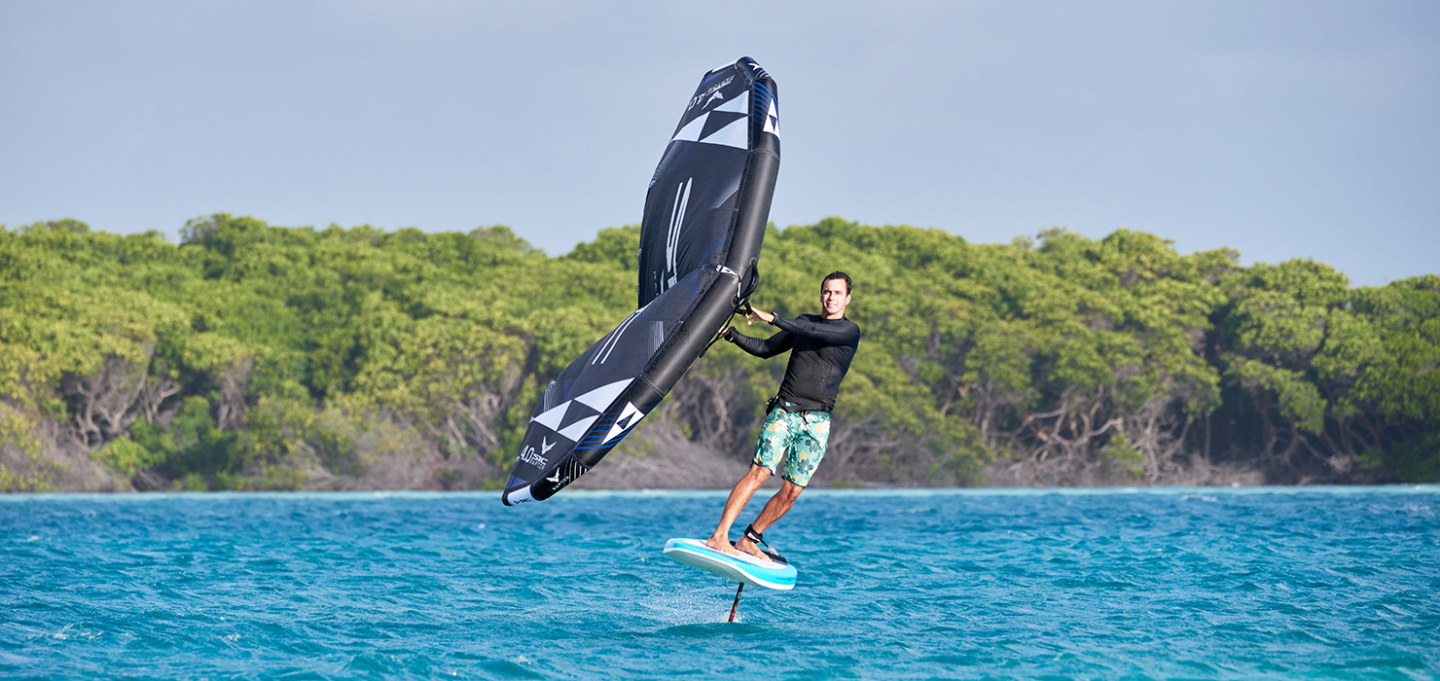 Description
Raptor Launch 5'8''

From the mind of master shaper/designer Mark Raaphorst the Raptor Launch is our newest foil board created using our Ace-Tec construction. An exciting challenge for Mark, this is the first board he has shaped manufactured in Ace-Tec technology. The finished product is revolutionary, and Mark is excited about the doors it will open for new wing foilers, casual weekend warriors, and intermediate larger-size foilers looking for a board that will stand the test of time.
Like all his designs, Mark's attention to detail is evident. The full nose outline and straight tail rocker provide paddling stability without sacrificing performance. The rear foil placement and bottom chine provide easy lift-off and forgiveness during learning touchdowns. The double-slotted box allows for more secure mounting of the foil, and the diamond-grove textured EVA pad provides traction and grip when turning. Narrower foot strap placement is ideal for wing foiling allowing for dynamic turning.
SIC seamless Ace-Tec product is manufactured in France, which helps us maintain our constant drive for innovation and control the material we use. Ace-Tec Manufacturing is eco-friendly with low energy consumption, includes recycling all our manufacturing off-cuts, and has zero polluting/toxic emissions. Our EPS cores are also made on-site, ensuring zero waste. No auto-obsolesces in our products as we ensure tough, durable long-life equipment.
---
Key Features & Benefits
Ace-Tec (AT) seamless construction For lightweight, durability with new no-seam construction for comfort
Full nose outline and straight tail rocker Providing stability while paddling and touchdowns
Bottom chine For smooth lift-off and forgiving touchdowns
Rear foil placement and volume distribution For easy launching
Narrower foot strap placement For wing foiling and more dynamic turning
Double slotted fin box tracks for plate mount system For secure mounting of foil
Diamond-groove and kicktail pad For traction, grip, and assistance with turning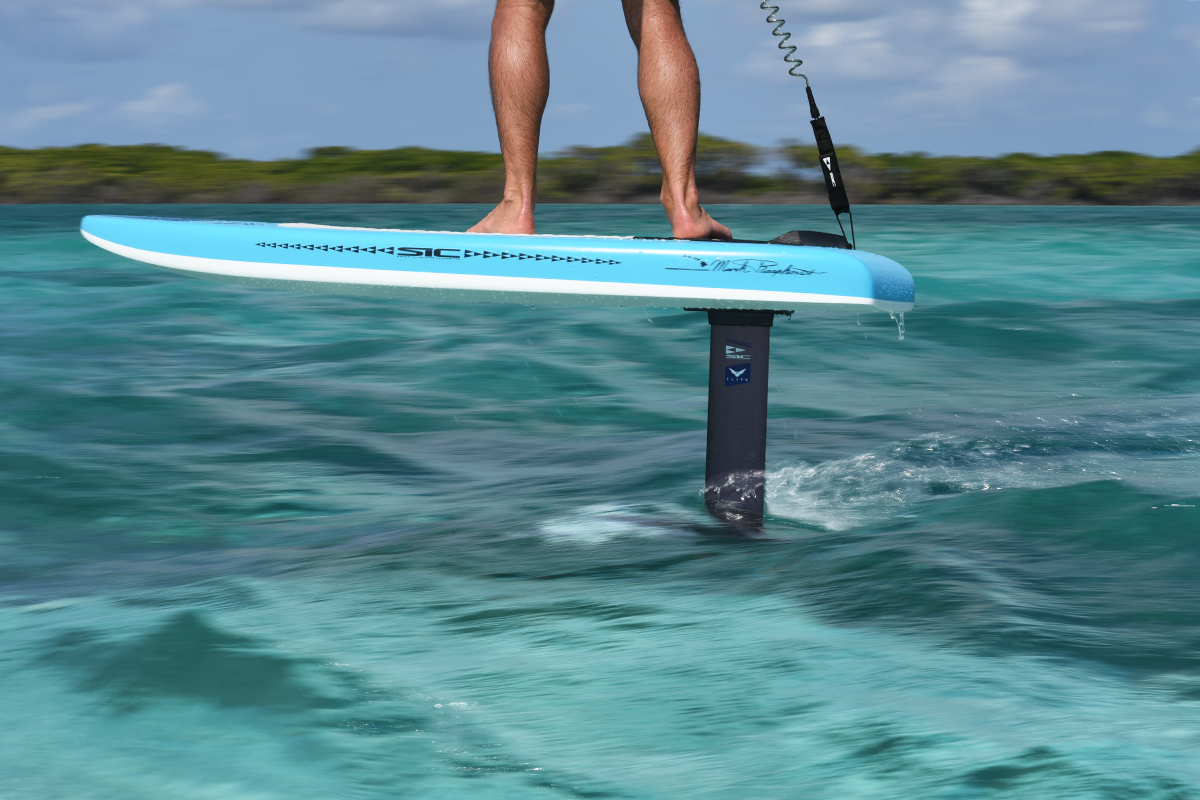 ---
Technical Specs
Max riders weight

220 lbs / 100 kg

Thickness

5.2'' / 13.3 cm

Finbox configuration set up

Double US box

Handle type

ERGO UNDERCUT

Product type

Rigid composite

Country of manufacture

France