Raptor Pro 5'0''
High Performance Wing Foiling
Raptor Pro 5'0''
Ideal for
High performance
Freestyle wing foiling
Course wing foiling
Race wing foiling
Downwind wing foiling

Summary
Raptor Pro shapes focused on high-performance wing foiling, minimizing the amount of board that needs to be flown. The 5'0'' and the newly added 5'4'' are carry forward shapes, but with adjustments to the foot strap positions to better match our new foils.
Explore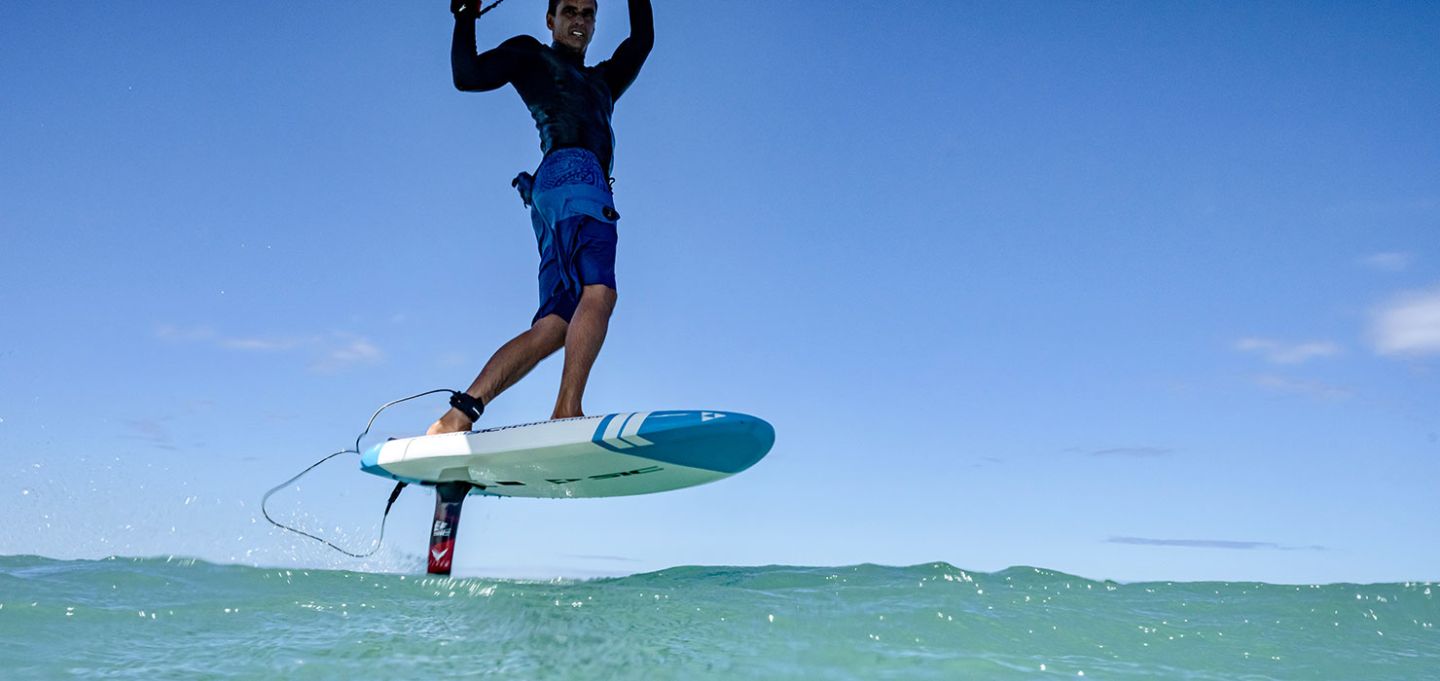 Description
Raptor Pro 5'0''
The 5'0" and 5'4" Raptor Pro Wing Foil Boards focus on in-flight performance, with a low rocker profile to promote easy lift-off, and beveled rail bottom chines that reduce the chance of catching while touching down, banking upwind, carving a jibe, or turning hard.
Deck insets allow the addition of foot straps for powerful maneuvering or catching air.
---
Key Features & Benefits
Superfly x (SFX) construction For lightweight performance
Compact design rounded nose For easy maneuverability
Narrow foot strap placement and volume distribution For wing foiling and more dynamic turning
Contoured deck For bracing and better control
Rear foil placement For better control and performance
Double slotted fin box tracks for plate mount system For secure mounting of foil
Diamond-groove textured EVA deck padKicktail pad For traction and grip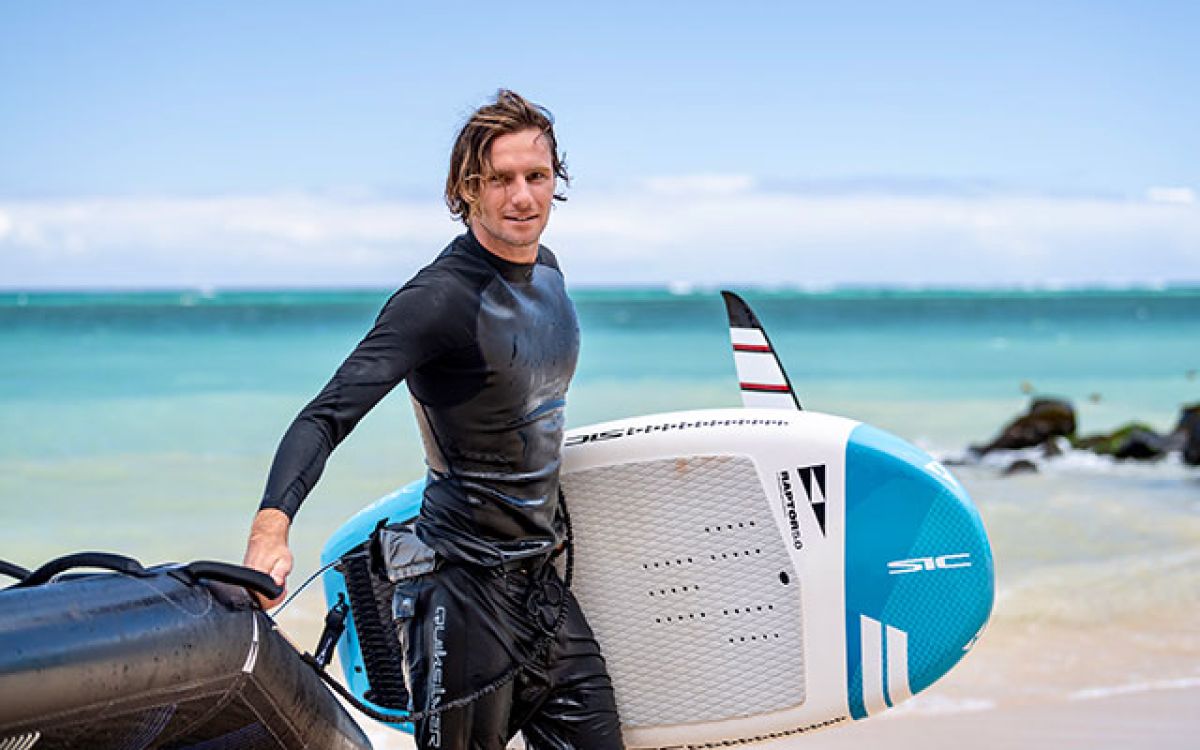 ---
Technical Specs
Max riders weight

175 lbs / 80 kg

Thickness

4.6'' / 11.6 cm

Finbox configuration set up

Double US box

Handle type

ERGO UNDERCUT

Product type

Rigid composite

Country of manufacture

China